Indonesia to Loosen Grip on Tin Market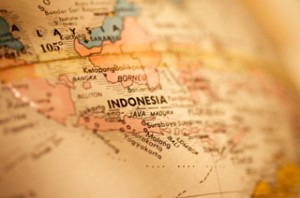 Indonesia has put a tight squeeze on the tin market since it changed regulations surrounding trade of the metal in August 2013. However, the country's government has indicated that could change soon with amendments to last fall's export rules.
Reuters reported today that Indonesia is planning to amend its rules surrounding tin exports. Specifically, the island nation will reverse a rule under which all tin solder exports would have had to trade on a local exchange as of January 2015. The amendment will be a welcome change as Indonesia is the largest exporter of refined tin globally, and the current requirement that all refined tin be traded on local exchanges has meant raised prices so far this year.
As MetalMiner wrote last Thursday, tin has averaged above $23,000 a ton thus far in 2014. The publication pointed to this year's tin deficit as a contributing factor, citing stats from the World Bureau of Metal Statistics' recent monthly bulletin — it shows that tin was in the red by 300 tons in the first quarter of 2014. That deficit is fairly small, and is a far way off from the 12,400-ton deficit predicted by industry group ITRI for this year, but it has still drawn concern over supply.
However, MetalMiner gave a measured opinion on this observed price increase even before this week's announcement, noting that "[m]oney isn't flooding into speculative long positions on futures exchanges." The publication also stated that "while new mining ventures are putting funding together," it isn't as if investors are racing towards tin mining projects in hordes. To be sure, it will be interesting to see what happens to the price of tin following changes to the Indonesian rules. Investors will likely also be waiting with bated breath to see whether the regulations are amended before the imminent Indonesian presidential elections in July.
So far, announcements have focused on amendments to the export of tin solder. Bachrul Chairi, Indonesia's director general of foreign trade, said that there will also be changes to the rules surrounding ingot, pure and non-ingot and tin in other forms, but the official did not specify what those changes will be, according to Reuters.
On tin solder, Thamrin Latuconsina, the country's export director for mining and industrial products, told the news outlet, "[i]n the amendment of the tin export regulation, tin solder will be freed from the obligation to be traded at a local commodity exchange because tin solder is not considered as a raw material anymore, but a finished product." The change will certainly be appreciated by tin consumers, and by electronics producers in particular.
The regulations surrounding tin trade are part of wider attempts by the Indonesian government to create more value for its economy by pressuring producers to refine products domestically. The country has also implemented harsh mineral export rules and bans that have affected 11 minerals, including gold, silver, copper, zinc, iron, lead and manganese. So far, some major miners, such as Newmont Mining (NYSE:NEM) and Freeport-McMoRan Copper & Gold (NYSE:FCX), are refusing to play ball, trying to find a way to avoid the new regulations. That contributed to a sizeable trade deficit for Indonesia in April, and has likely been a factor in the willingness of the government to consider bending its rules.
Securities Disclosure: I, Teresa Matich, hold no investment interest in any companies mentioned. 
Related reading: 
Are Tin Prices Losing Momentum?
Tin Outlook: Analysts Expect Deficit, Higher Prices in 2014
Indonesian Standoff Continues with Newmont's Declaration of Force Majeure