New Markets for Molybdenum
New uses for molybdenum in renewable energy sources may bring a new lucrative market for the metal. Used as a substitute for cost prohibitive platinum, moly is being used in the generation of Hydrogen gas. Also, the Sichaun Hanlong-Moly Mines deal grows as Hanlong commits up to $5 billion for infrastructure projects in Australia.
By Michael Montgomery—Exclusive to Moly Investing News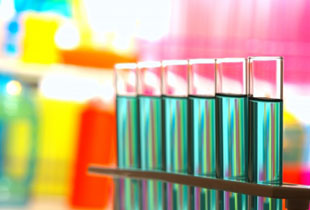 Mostly used in manufacturing steel alloys due to its ability to readily form hard, stabile carbides, molybdenum may have new uses in the renewable energy sector. The use of moly in these applications could provide a new and highly profitable market for the metal, as well as helping the planet. Also, Chinese funding of Moly Mines, reported on by Moly Investing News over the last two months, has grown even larger as the Sichaun Hanlong group looks to Australia for a 'major mining house.'
Researchers at the University of California-Berkeley have been working on a more efficient way to produce hydrogen gas from fresh and salt water. Hydrogen gas, essential to renewable energy prospects, is not available in nature because it has to be separated from oxygen molecules in water. The process is expensive, and has yet to be made cost efficient for widespread use because of the prohibitive cost of platinum, an essential catalyst in the process.
"Our new proton reduction catalyst is based on a molybdenum-oxo metal complex that is about 70 times cheaper than platinum, today's most widely used metal catalyst for splitting the water molecule," says Hemamala Karunadasa, one of the co-discoverers of this complex.
One of the main benefits from this new technology is the ability to derive hydrogen gas from salt water, the most available source of hydrogen on Earth. Also developments for molybdenum include a new use in 'thin film solar panels,' which are cheaper to produce, increasing the economic viability of solar panels.
"Molybdenum is also being utilized prominently in thin-film CIGS solar panels which are expected to be substantially less expensive than traditional solar cells due to their much lower material and potentially lower fabrication costs. . . a thin layer of molybdenum is used as the effective electrode base upon which the aforementioned elements are deposited," according to Anthony David, for Critical Strategic Metals.
Moly Company News
The ongoing Chinese funding of Moly Mines' [TSE:MOL][ASX:MOL] Spinifex Ridge project that has seen multi-million dollar cash injections has just gotten even larger. The Sichuan Hanlong Group, which is funding the operation, is now a 55 percent shareholder of Moly Mines. New developments have the Sichuan Hanlong group looking to invest up to $5 billion in Australia for roads, rail ways, renewable energy sources as well as other infrastructure projects.
The Chinese firm is looking to "build a $3 billion to $5 billion major mining house . . . The company is in talks to acquire and develop a number of Australian mining projects . . . Hanlong will also invest in related infrastructure to bring raw material from mines to market, to avoid supply bottlenecks on roadways, railways and at port facilities," stated Liu Han, majority shareholder of Hanlong Group.
Roca Mines Inc. [CVE:ROK] has announced that its subsidiary FortyTwo Metals Inc. has received permits to increase production on its MAX molybdenum mine in British Columbia. The mine just received an award for mining sustainability from the B.C. government as reported on Moly Investing News last month.
The permits are good news for the company, as it can now produce up to 1000 tonnes/day. "The approval is a milestone for the MAX Molybdenum Mine and British Columbia's mining industry. MAX is the first new operating BC metal mine to be permitted since the Huckleberry Mine in 1997. The planned expansion to Phase II will allow the mine to continue operations for years to come and will add roughly 30% to its current workforce, bringing the total number of direct jobs at the site to 90," according to the press release.
Kennecott Utah Copper plans to build a state of the art autoclave molybdenum processing facility. Rio Tinto, Kennecott's parent company will invest $340 million for the processing plant. "The importance of molybdenum increased after last year's discovery that potentially the world's largest deposit, estimated at 500 million tons, is buried beneath the bottom of the pit. Current mining operations are just scraping the top of that deposit, whose highest-value ore lies about 1,500 feet below the surface," stated Mike Gorrell of The Salt Lake Tribune.
The companies Bingham Canyon Mine, operating since 1903, started mining moly in 1930 and has produced approximately 30 million pounds annually in recent years. The article stated "the facility will release fewer greenhouse gases than conventional roasters and will be equipped with a heat-recovery system to produce steam that will power most of the facility's electrical requirements."
Creston Moly Corp. [CVE:CMS] has released information on its drill program for the companies El Creston molybdenum deposit located in Sonora, Mexico. "Using a base case scenario of $15/lb Mo and $1.75/lb Cu M3 determined that the El Creston molybdenum deposit has an after-tax Net Present Value ("NPV") at an 8% discount rate of USD$306.02 million and an Internal Rate of Return ("IRR") of 20.2%," according to the press release.