Molybdenum's Future Demand Strong from Nuclear Power Application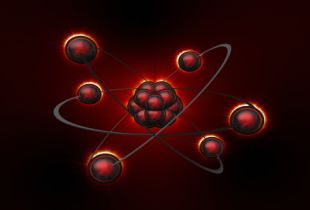 The energy sector is one of the largest growth markets in the world. Environmental concerns are forcing the world to move away from coal and fossil fuel power plants. This leaves two options, renewable energy, and nuclear power plants. Investors looking to capitalize on the build-up of nuclear power don't have to rely on uranium projects alone, as massive amounts of molybdenum will be needed for nuclear power reactors to strengthen the steel alloys used in their construction.
Hedging molybdenum's role in energy production is the fact that almost every new power project around the world relies on molybdenum-steel alloys, from renewable energy to nuclear, from oil pipelines to tradition fossil fuel power plants.
Molybdenum's role in nuclear reactors
The vast majority of molybdenum is used by the steel industry in the production of steel alloys. These alloys are capable of holding much higher heat and are also corrosion-resistant, both of which play a vital role in nuclear reactors. These high performance steel alloys can contain over 7 percent moly. Each new reactor will need at least 400,000 pounds of molybdenum for the tubing.
Not only will this specialty steel be used in new power plant construction, but also in retrofitting existing facilities up to modern standards.
"A large number of the 190 nuclear reactors, which now utilize HPSS condenser tubes, reported an average life in excess of 18 years… According to a report published in 2000, more than 100 million feet of super-alloy stainless steel tubes have replaced the older, copper-alloy tubing," reported James Finch, for Seeking Alpha.
Other factors may add to the overall demand for moly in nuclear reactors. For example, the lack of freshwater for many of the planned power plants increases the use of salt or brackish water. This in turn requires a higher molybdenum content steel alloy, such as the alloy 654 SMO® tested in Scandinavian nuclear plants. This type of alloy contains 7.5 percent molybdenum, with nickel, manganese and chromium as other alloy metals.
Demand outlook
According to the World Nuclear Association, there are currently 60 new facilities being constructed in 14 countries and many other projects in the works. In all, over 150 power reactors are planned and over 340 more are proposed. The typical nuclear power plant uses 520,000 feet of steel tubing, and some of the larger facilities can require up to one million feet of tubing. This creates a considerable amount of demand for molybdenum.
Of course the size of the reactors will vary, but if we take the figure cited earlier of 400,000 pounds of molybdenum per reactor as a baseline, the total demand for molybdenum in nuclear reactors is staggering.
60 reactors under construction=24 million pounds of moly
Adding the 150 planned projects=84 million pounds
Adding the 340 proposed projects=220 million pounds
Of course not all of these projects will see the light of day. However, if only half of these projects go through, the total demand for molybdenum will undoubtedly support prices going forward.
The demand for molybdenum is also well hedged beyond its application in nuclear reactors. The metal is used in oil pipelines, new thin-film solar panels, in the steel used for wind turbines, as well as in traditional coal/fossil fuel power stations. In the case of oil pipelines, it takes 2.6 million pounds of moly for every 1,000 miles of pipe. Currently, there is roughly 50,000 miles of pipelines planned worldwide.
The growth of the energy market will continue to support the demand for molybdenum, while providing investors a way to diversify and capitalize on the growth of the energy sector.