Demand from Asian markets has boosted molybdenum over the past weeks, in spite of lagging North American demand. The strategic metal is currently trading in the range of $10.60 to $10.80 a pound, up from $10 to $10.50 a pound less than two weeks ago.
By Leia Michele Toovey– Exclusive to Moly Investing News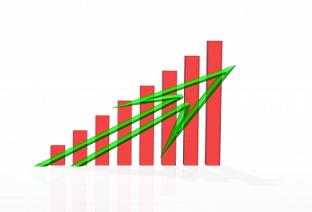 Demand from Asian markets has boosted molybdenum over the past weeks, in spite of lagging North American demand. The strategic metal is currently trading in the range of $10.60 to $10.80 a pound, up from $10 to $10.50 a pound less than two weeks ago. Spot prices for molybdenum sank as low as $7.50 a pound in April but then began to bounce back, rising to 10.25 a lb in June. "Prices over-corrected on the downside and we may have some more violent price swings. The big stainless producers are coming back more and more, and there are a lot of spot sales," claimed one molybdenum trader.
Demand for the minor metal, used as a strengthening agent in steel, is expected to revive on the back of depleted global inventories. On the supply side, limited growth of copper mines with molybdenum as a by-product in concert with drastic output cuts will lend further support to prices. Moly inventories have remained low and are projected to remain relatively low going forward, partly because there are no new primary moly mines currently in development. Due to the lag time in taking a mine from an exploration property to a running mine, when demand warrants more production there is a period in time where a tightening supply picture will escalate prices. Analysts have claimed molybdenum prices should peak in 2011 to 2012 in the $18 to $22 a lb range, with long-term averages ranging from $13 to $15 a lb.
Company News
Sultan Minerals Inc. (TSX.V: SUL) has resumed diamond drilling on its Jersey-Emerald Property in Salmo British Columbia. Drilling is underway with a surface drill to investigate the potential of several tungsten, zinc and molybdenum targets discovered in 2008. The current drill program will initially involve drill testing three new targets discovered by geochemical, geophysical and trenching programs completed in 2009. Additional drilling is planned for the recently acquired Victory Tungsten deposit. The Jersey-Emerald property is host to the historic Jersey Lead-Zinc Mine, British Columbia's second largest lead-zinc producer and the former Emerald Tungsten Mine, Canada's second largest tungsten mine. The January 21, 2009, Tungsten Resource Estimate indicated remnant tungsten resource of 2,719,000 tons averaging 0.358 per cent WO3, and an additional inferred resource of 2,320,000 tons averaging 0.341 per cent WO3 at a 0.15 per cent WO3 cutoff. Exploration completed in 2009 shows there is potential to significantly expand the tungsten resource with exploration in both the historically mined areas and the surrounding terrain.
Golden Phoenix Minerals, Inc. has announced that its joint venture with Scorpio Gold is Corporation (TSX: SPM) is advancing to the next step. This is a result of Scorpio Gold's completion of its initial due diligence on the Mineral Ridge property. Under the terms of the Standstill agreement Scorpio Gold has advised Golden Phoenix that it wishes to proceed with the transaction and commence negotiating a definitive joint venture agreement. The successful joint venture agreement between the parties could mean the potential restart of gold and silver production at the Mineral Ridge mine, located in Esmeralda County, Nevada. In addition to the $50,000 payment made at execution of the Standstill agreement, Scorpio Gold will now advance $100,000 per month to Golden Phoenix while the definitive agreement is being completed and the transaction closed.
All of such payments will be non-refundable, but credited towards the required closing payments to Golden Phoenix. The due diligence review performed by Scorpio Gold confirmed the technical soundness of the Mineral Ridge project and the parties intend to close the transaction as soon as possible and move the project forward. Golden Phoenix owns the Mineral Ridge gold and silver property near Silver Peak, Nevada and the Northern Champion molybdenum mine in Ontario, Canada. Scorpio Gold is a mining, exploration and development company and its main asset is the 100 per cent owned Nuestra Senora Project located in Sinaloa State, Mexico.
Thompson Creek Metals Company Inc. announced on June 23 that it has completed a voluntary stock option cancellation program offered to all holders of stock options with an exercise price of C$16.19 per share and above. Under the terms of the program, options to acquire an aggregate of 2,414,500 million common shares were voluntarily surrendered for cancellation by 55 holders effective June 22, 2009. Following this cancellation, there are a total of 6,055,166 options outstanding with exercise prices ranging from C$0.60 to C$23.93. The cancellation of options provides the company with the flexibility to issue stock options in the future. The company hopes to issue new options as an important element in attracting and retaining highly qualified employees and directors.