China Stockpiling Moly for Nuclear Plant Construction?
By Michael Montgomery—Exclusive to Moly Investing News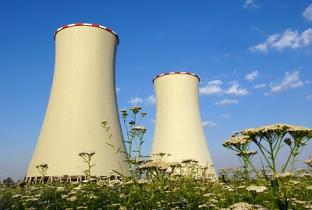 Over the past few articles, the story of China hoarding moly has been laid out in detail. The loans to and buyouts of moly producing firms have totaled in the billions of dollars. The stockpiles of moly in China now represent 30 percent of the total world inventory for the metal. The Chinese control 97 percent of the world manganese supplies, and are trying to secure dominance over almost all other metals. The answer to the question of why China is so aggressively pursuing such market dominance is vital to understanding market dynamics, and what are the best companies in which to invest.
China is the number one producer of steel. This may answer why they are looking to control the cost of producing steel alloys. Moly and manganese are vital to producing strong, corrosive-resistant steel. The rapid urbanization of China and the Asian sub-continent of India plays a large role in China's desire to lower its steel costs.
When the markets fell in 2008, the cost of moly dropped to $8 per pound from its high of $30 per pound, while the cost of producing moly in Chinese mines was $13 dollars per pound. Knowing that the demand for steel would rise in the future, Chinese firms started buying massive amounts of the metal, and investing in companies that had large projects worldwide. "In the first half of this year [2009], 40% of Chilean moly exports were shipped to China – there were no Chilean exports at all in the first half of 2008. And the Chinese recognise that they can stockpile the metal while it's cheap, knowing that it is critical to the energy industry," ssays Eoin Gleesen, of Money Week. This report from 2009 was quite prophetic.
But one factor that is rarely brought up is the increasing role of nuclear reactors in the global energy crisis. The reactors need extremely high quality steel tubing to deal with the unique aspects of this form of energy production. As a result of the growing trend towards nuclear power, the importance of moly has never been greater.
"Nuclear power utilities, for example, rely on super-resistant moly alloys to replace the world's aging reactor condenser tubes. Each new reactor will need at least 400,000 pounds of the stuff. Around 100 new reactors are scheduled for construction in China over the next few years. America, meanwhile, is hoping to build twice that many," reported Gleesen.
If you do the math, that's 40 million pounds of moly needed for nuclear reactors in China alone. No drop in the bucket, any way you look at it. When you factor in all of the steel they need for their automobiles, urbanization, and modernization of the country, the importance of molybdenum and manganese are greatly magnified. Take, for example, oil pipelines: "It takes about 2.6 million pounds of moly for every 1,000 miles of pipeline. Just for a frame of reference, there are something like 50,000 miles of pipeline in the planning stages globally," according to Chris Meyers of Contrarian Profits.
So the next question at hand is which companies will benefit from this massive Chinese stockpiling of moly?
There have been multiple companies that have received funding from Chinese firms as of recently. General Moly [AMEX: GMO], Moly Mines [TSX: MOL], and  Quadra Mining [TSX: QUA] have been beneficiaries of over $1 billion in funding, which has been reported on Moly Investing News in the past month. General Moly has been hit with some bad news on their Mt Hope project, as they were denied water rights because of the "hydrology model that had not been presented to the Petitioners," according to a press release from the company. A more complete review is pending, however.
Miner Freeport-McMoRan Copper & Gold Inc [NYSE:FCX] has reported a massive 20-fold increase in profits in the first quarter. The company has "raised its forecast for molybdenum sales to 62 million pounds from 60 million," reported Steve James of Reuters.
Bristish Columbian-miner Avanti Mining Inc. [CVE:AVT] is developing a large molybdenum mine in the province. The company "is focused on the development of the past producing Kitsault molybdenum mine located north of Prince Rupert in British Columbia. Kitsault has Proven and Probable reserves of 215 million tonnes grading 0.085% Mo and containing 368 million pounds of recoverable molybdenum," the press release stated.