Top 10 Worst Coal Mine Disasters
Here is a look at the 10 worst coal mining accidents in history.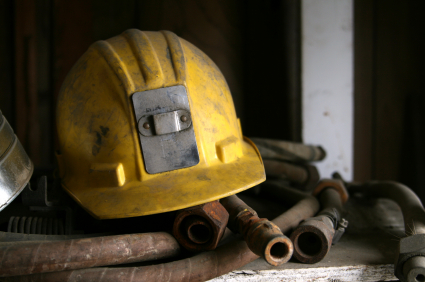 An explosion on Tuesday at a coal mine in the Western Turkish town of Soma has killed at least 274 people, making it the worst mining incident in the country's history.
Turkey, unfortunately, does not have the best track record when it comes to coal mining disasters. With efforts being made to expand the country's mining sector and a government that is incapable of deciding how to handle such incidents, the country saw more than 25,000 mine accidents between 2000 and 2009.
Truth be told, mining is a far cry from being a safe job. Mining accidents happen all the time, killing thousands of workers annually, particularly at coal and other hard-rock mining operations. However, given the stricter safety regulations of the developed world, most mining accidents happen in developing countries, where safety standards are lax in comparison.
Here is a look at the 10 worst coal mining accidents in history:
1. Benxihu/Honkeiko coal mine, China
On April 26, 1942, a deadly gas explosion in one of the shafts at the Benxihu — called Honkeiko by the Japanese — coal mine in China's Liaoning province left 1,549 Chinese miners dead.
2. Courrières mine, France
Considered Europe's worst mining disaster, a dust explosion at the Courrières mine in Northern France on March 10, 1906 killed 1,099 people. Two-thirds of the miners working at the mine at the time of the explosion were killed, as were many children.
3. Mitsubishi Hojyo coal mine, Japan
Another gas explosion, this time at the Mitsubishi Hojyo coal mine in Kyushu, Japan, killed 687 workers on December 15, 1914. The disaster went down in history as Japan's deadliest mine accident.
4. Laobaidong coal mine, China
On May 6, 1960, a methane explosion in at the Laobaidong coal mine in the Northern Chinese province of Shanxi left 684 workers dead. The Chinese government kept information about the explosion secret until 1992.
5. Mitsui Miike coal mine, Japan
Nearly 50 years after the Mitsubishi Hojyo explosion, an accidental explosion at the Mitsui Miike coal mine in Kyushu, Japan left 458 people dead either due to the explosion itself or from carbon monoxide poisoning. Another 839 people were injured as a result of the November 9, 1963 explosion.
6. Senghenydd coal mine, Wales
On October 13, 1913, an explosion at the Senghenydd colliery killed 439 miners and one rescuer, making the disaster the worst mining accident in the United Kingdom. Though the actual cause of the explosion is not known, it is assumed that a build up of methane was ignited by electric sparking from equipment. The initial explosion triggered coal dust that escalated.
7. Coalbrook coal mine, South Africa
A cave in on January 21, 1960 at the Coalbrook North colliery in South Africa was responsible for the deaths of 435 workers. There were no survivors, nor were any machines able to drill holes large enough to perform a rescue. Following the disaster, the shaft was abandoned and sealed with concrete. The collapse of the mine is one of the worst mine disasters in South Africa.
8. Wankie mine, Zimbabwe
A series of underground explosions at the Wankie No. 2 colliery in Rhodesia, which is now known as Zimbabwe, killed 426 people on June 6,1972. Following the first explosions, eight men were pulled alive from the mine; however, on June 7, several additional explosions released poisonous gas into 3 miles of tunnels, making it impossible to carry on with rescue efforts.
9. Oaks coal mine, South Yorkshire
The United Kingdom's second-worst mining disaster happened many years before the Senghenydd explosions. On December 12, 1866 explosions caused by flammable gases resulted in the death of 380 miners and rescuers at the Oaks colliery in Stairfoot, Barnsley, South Yorkshire.
10. Dhanbad coal mine, India
On May 28, 1965 an explosion at in Ghori Dhori near the town of Dhanbad killed 375 workers.
Securities Disclosure: I, Vivien Diniz, hold no direct investment interest in any company mentioned in this article.