Scientists Create Graphene Quantum Dots from Coal
Dec. 09, 2013 04:15AM PST
Coal Investing
Can the "wonder material" of the 21st century be derived from coal? According to scientists at Rice University, the answer is yes.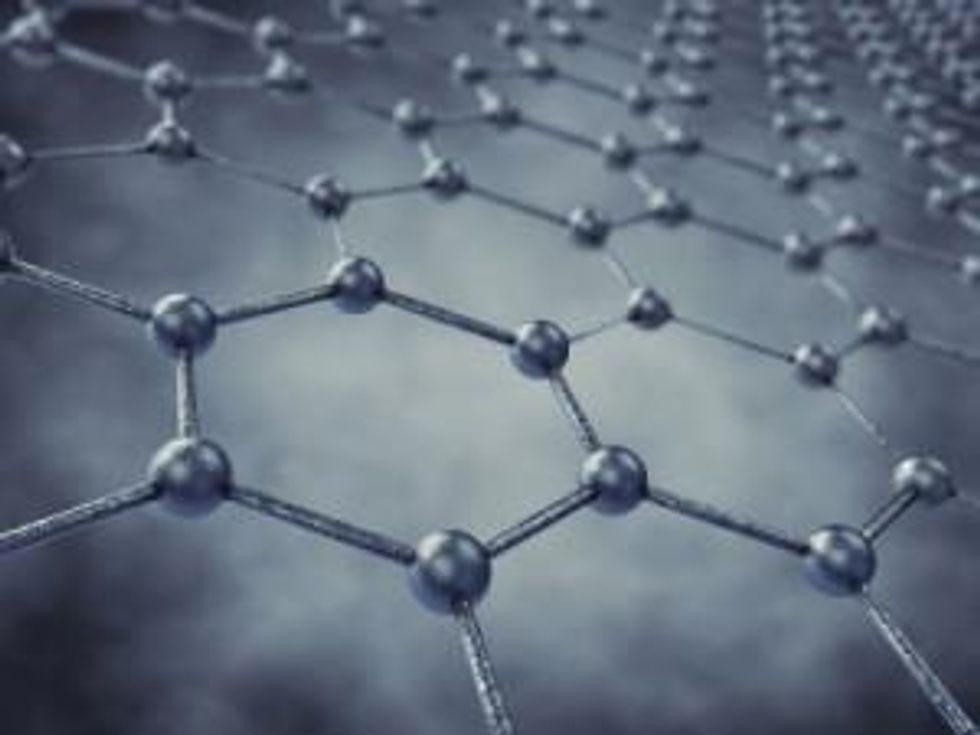 Widely regarded as the "wonder material" of the 21st century, graphene, a crystalline allotrope of carbon, is not a fixture in the coal space. However, research released last week by Texas-based Rice University suggests that may be about to change.
In a press release put out on Friday, the university states that chemist James Tour has found "simple methods" of reducing three kinds of coal into "microscopic discs of atom-thick graphene oxide" known as graphene quantum dots (GQDs).
What is graphene?
Sounds impressive. But what exactly is graphene?
As mentioned, graphene is an allotrope of carbon, a characteristic it shares with diamonds and graphite. Put simply, all three are made up of carbon atoms bonded together in different ways. For instance, graphite consists of carbon atoms bonded together in sheets of a hexagonal lattice, while graphene is made up of a single graphite sheet.
Graphene's claim to fame comes from a variety of interesting characteristics. As The Guardian explains in a recent article, it is a better electricity conductor than copper, is impermeable to gases, is 200 times stronger than steel — but six times lighter — and is "almost perfectly transparent since it only absorbs 2% of light." Further, "chemical components can be added to its surface to alter its properties."
Scientists have been working hard to put those qualities to good use. In the past year alone, research has shown that graphene may be able to revolutionize the technology surrounding lithium-ion batteries, cancer treatment, desalination and much more.
However, while those in the industry are pushing to get graphene commercialized — private company Grafoid, for one, believes its MesoGraf offers the "most direct, clearest, fastest, affordable way towards graphene's commercialization on a global scale" — as yet, the world is not quite there.
Tour believes his discovery may be able to help GQDs get to that point.
Graphene from coal
Explaining the process he used to make the GQDs, Tour said that he used sound energy to agitate three different types of coal — bituminous, anthracite and coke — in nitric and sulfuric acids and heated them for 24 hours.
"We wanted to see what's there in coal that might be interesting, so we put it through a very simple oxidation procedure," the Rice University press release quotes him as saying.
The end result was that bituminous coal produced GQDs between 2 and 4 nanometers wide, while coke produced GQDs between 4 and 8 nanometers wide. Anthracite, on the other hand, made "stacked structures from 18 to 40 nanometers, with small round layers atop larger, thinner layers."
---
The dots are water soluble and, according to early tests, nontoxic, meaning that they can potentially be used as antioxidants. Tour believes that the fact that they "show robust performance as fluorescent agents" may indicate that they could be used for medical imaging as well. "Because they're so stable," — unlike standard probes, which lose their fluorescence when hit with high-powered lasers — "they could theoretically make imaging more efficient," he said.
However, perhaps most important are the cost savings offered by Tour's discovery. Graphite, which graphene is usually derived from, "is $2,000 a ton for the best there is, from the U.K.," he said. "Cheaper graphite is $800 a ton from China. And coal is $10 to $60 a ton."
Putting it a little more bluntly, he explained, "[c]oal is the cheapest material you can get for producing GQDs, and we found we can get a 20 percent yield. So this discovery can really change the quantum dot industry. It's going to show the world that inside of coal are these very interesting structures that have real value."
So watch out, graphite. While Tour isn't saying that he can single-handedly commercialize graphene, he does seem to think that he may be able to do so for GQDs.
Securities Disclosure: I, Charlotte McLeod, hold no direct investment interest in any company mentioned in this article. 
Related reading: 
Investing News Network websites or approved third-party tools use cookies. Please refer to the cookie policy for collected data, privacy and GDPR compliance. By continuing to browse the site, you agree to our use of cookies.