Commodities Giant Trafigura Shopping for Coal and Iron Projects in Mongolia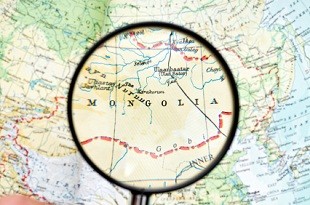 In 2011, Mongolia eclipsed Australia as the main exporter of coking coal to China, which became a net importer of the raw material in 2009. Over the next 20 to 30 years, domestic coal production in China is expected to end as mineable resources disappear while demand continues to rise, placing neighboring resource-rich Mongolia in a fortuitous position.
Looking to capitalize on Mongolia's growing importance as a strategic raw materials supplier to resource-hungry China, private commodities company Trafigura is actively expanding its already significant position in the global resource market and its subdivision, Trafigura Coal, is anticipated to become a top global supplier of thermal coal, coking coal and coke products.
The Dutch company has already established itself as a supplier of ferrous raw materials — including iron ore, coking coal, PCI coal, metallurgical coke and ferro-alloys — to the steel industry worldwide. The company maintains a strong position in China where it has obtained a trading license that will allow it to store imported ferrous raw materials as well as source and trade domestic materials.
The world's third largest independent oil trader and the second largest independent trader in the non-ferrous concentrates market, Trafigura posted revenues of $88.512 billion in the first three quarters of fiscal year 2010/11. And it's putting that money to good use. In keeping with its business model — maintaining "investment in, and access to, key physical assets around the world" — the company has been making investments directly into publicly-listed junior and mid-tier mining companies as well as privately-held companies in order to further strengthen and grow its position in the global marketplace.
Already having invested in a trucking company in Mongolia to transport coal from producing mines to China, Trafigura's recent joint venture agreement with Origo Partners Plc (a Beijing-based private equity investment company) to invest in coal and iron ore opportunities in Mongolia is a good sign that well-propertied coal and iron mining firms in Central Asia may be next on the commodities trader's shopping list.
"Trafigura-Origo MGL will invest in a number of Mongolian iron ore and high-quality coking coal exploration projects and target further high-grade deposits," reported Reuters. "The venture is looking to invest $5 million to $30 million per project, and these are likely to be open-cast mines in the five northern provinces of Mongolia." The joint venture expects to export several million tonnes of coking coal and iron ore to China per year and is also considering expansion into Kazakhstan and Russia.
Bloomberg Businessweek's Yuriy Humber reported last month that Mikhail Zeldovich, head of Trafigura's Russia and Mongolia unit, said the company is eyeing a handful of mining firms on the verge of production.
The Reuters report states the joint venture's investment strategy is in line with the company's coal strategy of working with smaller mining firms to "help them develop without taking control."
That same strategy must not have applied to its relationship with Iberian Minerals (TSXV:IZN), whose President and CEO Daniel Vanin faced harsh criticism from shareholders during a conference call last month following the board's agreement to recommend Trafigura's takeover bid. As Kip Keen reported for Mineweb, several shareholders questioned the "fair value" of the C$1.10 bid (at the time, a 38 percent premium to the miner's average, volume-weighted share price over the past 20 days) and lobbed harsh condemnation at Vanin for the decision to accept.
One call participant brought up the fact that Iberian's board had in the past hinted that Trafigura would decrease its 48.3 percent position in the company and asked what happened to change that, to which Vanin replied, "Ask them why."
Trafigura is expected to commence the offer and mail out its take-over bid to shareholders by the end of the year.
On Friday, December 16,  shares in Iberian Minerals were trading flat at C$1.09.
Disclosure: I, Melissa Pistilli, have no interests in the companies mentioned in this article.