Andrew Wheeler Approved as EPA's Deputy Administrator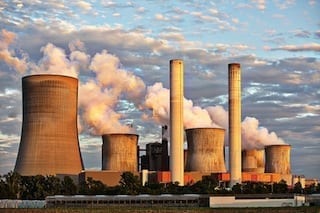 After two nominations from US President Donald Trump, one-time coal lobbyist Andrew Wheeler has officially been appointed EPA's Deputy Administrator.
Former coal-industry lobbyist, Andrew Wheeler, was appointed deputy administrator of the Environmental Protection Agency (EPA) on Wednesday (February 7), by a party-line 11-10 vote.
This is not the first time that President Trump nominated Wheeler to be Administrator Scott Pruitt's number two. In fact, Trump was forced to renominate him when the full Senate declined to take a vote on his nomination in 2017.
Before his nomination, Wheeler was a lobbyist whose clients included Murray Energy, one of the nation's largest coal mining companies.
The appointment has drawn scrutiny from Democrats due to Wheeler's ties to Murray Energy, as well as the fact that Wheeler is a known climate-denier. Critics fear that his confirmation will speed the Trump administration's rollback of environmental and public health protections, and make a lasting impact.
Democrats are quick to point out that Bob Murray, the CEO of the company, lobbied for the Federal Energy Regulatory Commission to approve subsidies for the ailing coal industry. He has also advocated the Trump administration to take other controversial actions, such as repealing the endangerment finding that requires the EPA to regulate greenhouse gas emissions.
With the appointment of Wheeler and the skepticism from the Democrats, President Trump's apparent coal revival is once again in the spotlight. Throughout his campaign and his presidency, Trump has promised that he would revive the coal industry by stopping what he called President Barack Obama's "war on coal."
While Trump has declared victory for coal because of recent small bumps in employment in coal mining and a hefty increase in production since the bottom in early 2016, this in fact is not Trump or his administration's doing. According to analysts, the cause for this uptick was the market that temporarily pushed coal production higher in late 2016 and into 2017.
Unfortunately for Trump, it is the same market that will push it back down again this year and next, especially given the fact that, according to various statistics, people are just not interested in purchasing coal.
Don't forget to follow us @INN_Resource for real-time news updates!
Securities Disclosure: I, Nicole Rashotte, hold no direct investment interest in any company mentioned in this article.