Adani's Massive Carmichael Mine Approved: Will Indian Demand Absorb Supply?
The coal market may be plagued with oversupply worries, but that hasn't stopped India's Adani Enterprises from moving ahead with one of the world's largest coal mines. On Monday, Australian Environment Minister Greg Hunt gave his approval for the company's US$15.5-billion Carmichael project.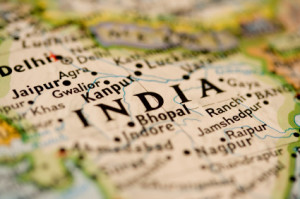 The coal market may be plagued with oversupply worries at the moment, but that hasn't stopped India's Adani Enterprises (NSE:ADANIENT) from moving ahead with building one of the world's largest coal mines. This Monday, Australian Environment Minister Greg Hunt gave his approval for the US$15.5-billion Carmichael project, The Wall Street Journal reported.
According to the news outlet, the Queensland mine and rail project could produce and transport enough coal to serve about a third of the 300 million people in India with limited or no access to power. With six open-cut pits and five underground mines planned for Carmichael, Adani estimates that the project will put out 60 million metric tons (MT) of thermal coal each year; according to the Times of India, is expected to produce for 60 years.
Just how much coal does India need?
In short, India needs a lot of coal. The fossil fuel is the primary source of the country's electricity, but as Reuters reported earlier this month, no less than six of India's coal-fired electricity plants have critically low stocks — they would last less than a day if supply was disrupted. To make matters worse, state-owned Coal India (NSE:COALINDIA) has not raised its output to keep up with demand, forcing India to import more and more coal. Imports could increase to 200 million MT in 2014 alone, according to government estimations cited by The Wall Street Journal.
It's on the back of that demand that Adani is betting on Carmichael, and with a multi-decade mine life, the project certainly looks set to weather short-term slumps in the thermal coal market. Certainly, India's economy is rapidly growing, and as one of the BRIC countries, it's just a question of how rapidly the country's need for infrastructure and electricity will continue to grow.
But will India continue to expand its appetite for thermal coal?
The country is ravenous for the fossil fuel now, but could policies in the rapidly developing country eventually follow those of the United States, and even China, where tougher carbon emissions regulations may put a damper on coal demand? There are definitely signs that India is at least thinking about renewables — an article published last week by CleanTechnica notes that India's finance minister has doubled taxes for every MT of coal — mined or imported — with funds to be directed to a National Clean Energy Fund that will support renewable energy projects.
However, the Times of India still states that "[c]oal is likely to remain India's primary fuel for some time to come," while Queensland Resources Council Chief Executive Michael Roche told ABC News, "[f]orecasters, HDR Salva, expect coal imports into India to treble between now and 2030." The minister drew attention to infrastructure issues within India as barriers to domestic production, stating, "[l]ogistically it's easier to import coal from Queensland than it is to develop the resources in some of the remote parts of India." In that light, things are still looking good for Adani.
Keep an eye on the government
Also important to note is the fact that approval for Carmichael highlights the importance of watching for changes in government. While past governments in Australia have been more environmentally friendly, Tony Abbot's Liberal government, elected in 2013, is much more keen on business and the economy. To be sure, Abbot and the Liberals have even been criticized for being anti-environmental, though Hunt did qualify his approval of Adani's mine with a substantial list of protection requirements.
On the other hand, the mine has garnered complaints and has felt the impact of social license issues due to a controversial port expansion project that critics say puts Australia's Great Barrier Reef in danger. That project lost one of its financing partners — Deutsche Bank (NYSE:DB) — at the end of May after UNESCO criticized the Australian government's approval. That served as a reminder that multiple stakeholders can have an impact on how projects progress.
With a coal project as big as Adani's set to come online, investors in the thermal coal market would be wise to keep tabs on broad market trends to ensure they are prepared to make the best possible investment decisions. According to Forbes, Adani plans to make its final investment decision for the project next year.
Securities Disclosure: I, Teresa Matich, hold no direct investment interest in any company mentioned in this article. 
Related reading:
Deutsche Bank Backs Out of Barrier Reef Coal Port: The Importance of Social License