Tipping Point Ahead for Ferrochrome Industry?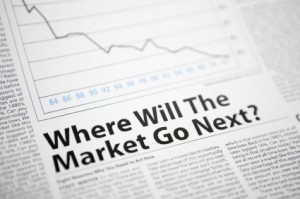 Indian producers of lumpy ferrochrome are feeling the pinch from rising power costs in the country.

Offers for the alloy from Indian producers have firmed up significantly of late. In early December, Indian high-carbon lumpy ferrochrome was being offered at less than 90 cents per pound, according to Platts. But as of early January, sale offers from India have jumped to 92 to 94 cents per pound — with producers vehemently turning away bids below 90 cents.
Sources indicate that the suddenly higher price demands may be a matter of survival for Indian ferrochrome makers, who are facing escalating electricity input costs. As Platts notes, "[o]ne South Korean trader said Indian producers were resisting sales below 90 cents/lb on the back of rising power costs, adding that ferrochrome production plants would close if prices continued to hover below 90 cents/lb."
Indian power prices have indeed been facing upward pressure of late, with many coal-fired power plants struggling with inadequate coal supply. Over 25 percent of plants in the country are running at "critical" levels of coal supply and have less than a week's worth of coal inventory in stock — according to data from India's Central Electricity Authority — as stagnating domestic production and transport bottlenecks take their toll.
A power-ful business
The chromium business has long stared down the issue of power costs.
The high melting point of chromium — above 1,900 degrees Celsius — means that a great deal of energy is required in conventional smelting to turn ore into either ferrochrome or metallic chromium, the two saleable forms of chromium. It takes an estimated 4,000 kilowatt hours of electricity to smelt one metric ton of input material.
Much as with aluminum, this characteristic makes chromium producers vulnerable to swings in power costs. But where the aluminum industry has made strides in relocating smelting facilities to localities with lower power prices, much of the chromium industry remains exposed to higher-cost jurisdictions.
Of the estimated 24 million metric tons of chromium produced globally in 2011, approximately 16 percent was produced in India, according to the United States Geological Survey.
A much larger portion — about 46 percent — was produced in South Africa, where power costs have also soared, hitting over 9 cents per kilowatt hour. On top of already-high prices, a Bloomberg article notes that South African utility Eskom has proposed rolling price hikes that would see power prices rise by 16 percent yearly through to 2017.
More than one option
But a study published last month in the journal Innovative Systems Design and Engineering suggests that technological improvements rather than geographical relocation may be the answer for the chromium industry.
The study points out that the conventional chromium smelting process — whereby chromite ore is combined with reductants like coke or coal in an AC Electric Arc Furnace — has historically been favored amongst producers because it comes with lower capital costs and greater flexibility in terms of the raw materials used for processing. Such considerations outweigh the downside that the Electric Arc process uses more energy.
But not all producers have opted for the conventional trade-off between capex and power consumption. The study points out that the chromium-processing techniques used by Finland's Outokumpu (HEL:OUT1V), for example, partially reduce chromite ore through preheating and thus require 15 percent less energy than the conventional Electric Arc Furnace method.
Xstrata's high-tech answer
One of the world's largest chromium producers, Xstrata (LSE:XTA), has taken preprocessing a step further in order to provide even greater energy savings.
In 2006, the major producer unveiled the "Premus" process at its Lion ferrochrome plant in South Africa. Like the Outokumpu process, the Premus process involves preprocessing chromite ore prior to smelting by sintering the ore into pellets and then roasting the pellets in a rotary kiln to partially reduce the metal.
The proprietary process achieves significantly greater energy cost savings than any other technologies on the market, according to the findings of the recent Innovative Systems Design and Engineering study. To boot, the process circuit utilizes hot gas created by the smelting process and by the pulverization of input coal to create heat for the preprocessing stage — further reducing energy demand.
Overall, the Premus process consumes 2,400 kilowatt hours per metric ton processed. That's a full 40 percent less energy consumption than conventional process circuits.
Plotting a new course for global chromium
Today, Xstrata's Lion ferrochrome plant is one of the largest chromium-processing facilities globally, with nameplate capacity of 364,000 metric tons per year. The facility is also a testament to how technological improvements can insulate miners against rising input costs.
With chromium producers in India now apparently facing similar escalation in electricity prices, there may be greater push for the industry to more widely adopt lower-power processing techniques like Premus.
A sea change in processing techniques could have some significant implications for the development and mining of chromium deposits globally.
That's because conventional processing is only capable of handling a certain type of chromite ore — lumpy chromite, which contains large mineral grains.
But a significant amount of chromite is found as fine ore, which contains smaller particles. Traditionally, such fine ores have been passed up for processing because they contain larger amounts of silica, which blocks the escape of gases during processing and thus interferes with the functioning of the process circuit.
The Premus process however, handles fine ore by mashing it into pellets during preprocessing; these pellets can then easily be run through the smelter. As the study points out, "[t]hese technologies can therefore be used to generate more revenues in localities having a large amount of fine chromite ore."
As smelting technology changes to address power costs, companies controlling (or acquiring) deposits of fine chromite might find their product going from nonsaleable to in demand. Such deposits are found in places like Brazil and Madagascar.
Securities Disclosure: I, Dave Forest, hold no direct investment interest in any company mentioned in this article.