Noront is set to acquire, among other things, Cliffs subsidiaries Cliffs Chromite Ontario and Cliffs Chromite Far North.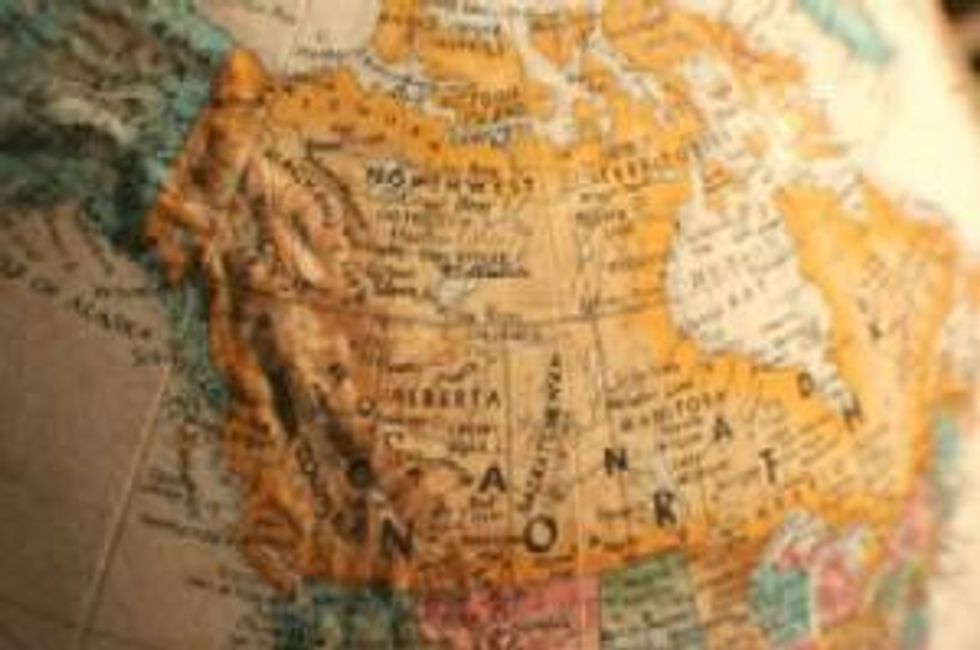 It's been a rough ride for investors who've been hoping to see mining activity kickstarted in Ontario's Ring of Fire these past few years. Though the area was once lauded as having the potential to "rival Alberta's oil sands," it's since fallen upon hard times.  
Trouble began when Cliffs Natural Resources (NYSE:CLF), the Ring of Fire's key player, abandoned work at its chromite project there in November 2013. At the time Cliffs said "an uncertain timeline and risks associated with the development of the necessary infrastructure" had deterred it from moving forward, and since then the situation has not improved.
Indeed, speaking to Resource Investing News in November 2014, Moe Lavigne, vice president of exploration and development at KWG Resources (TSXV:KWG), outlined the situation in similarly harsh terms, noting that his company was struggling to find a third-party backer for its project due to uncertainty surrounding infrastructure.
"Those [third-party] investors will not invest in something unless they know when they're going to have a return on their investment. They have to have a date when they're going to get a return on their investment," Lavigne stated. "At the moment we cannot pin down that date because there is no commitment from the province of Ontario and the First Nations to an infrastructure plan for the area."
Hope still strong
Those are some pretty bleak statements, but all in all the infrastructure situation in the Ring of Fire has not proved to be much of a deterrent for those interested in the region.
Case in point: in October 2014, Noront Resources (TSXV:NOT) made headlines by closing its acquisition of the Ring of Fire-based McFaulds Lake exploration camp and associated equipment. The camp had been owned by Cliffs, and at the time Noront said it planned to use it as the "construction base for the development" of its Eagle's Nest nickel–copper–platinum–palladium project. The move was pointed to as a sign that the company was serious about its plans for the area.
Around the same time, both Noront and KWG began asserting their interest in snapping up Cliffs' Ring of Fire chromite assets, which went up for grabs when Lourenco Goncalves took the helm at Cliffs. Noront CEO Alan Coutts told the Financial Times, "[i]f we don't get a call from the new [Cliffs] management, we'll be phoning them," while Lavigne told Resource Investing News, "we are taking a run at buying the Cliffs assets, which would be great — that would consolidate the ownership of both of the chromite deposits under one roof."
Monday brought the news that it's Noront that's achieved success in that regard. The company announced that it's entered into an agreement to acquire, among other things, Cliffs subsidiaries Cliffs Chromite Ontario and Cliffs Chromite Far North. All in all, the transaction includes about 103 claims that comprise 100-percent interests in the Black Thor and Black Label chromite deposits, plus a 70-percent interest in the Big Daddy chromite deposit. KWG holds the other 30-percent interest in that deposit.
Noront will also gain an 85-percent stake in the McFauld's lake copper-zinc resource.
Commenting positively on the deal, Coutts said, "[t]his purchase consolidates the world-class discoveries made in the Ring of Fire. It also underscores Noront's long-standing belief and commitment to the region. We have made significant investments in the Ring of Fire and our team has become experts in the region from both a technical and social point of view. We also believe in the considerable exploration upside which we are eager to develop."
By the numbers
Acquiring the Cliffs assets will cost Noront US$20 million, and it's entered into a loan agreement with Franco-Nevada (TSX:FNV,NYSE:FNV) to pay for it. Specifically, Franco-Nevada will loan Noront US$22.5 million for a period of five years at a 7-percent interest rate; interest will be paid at the end of the loan's term. The extra US$2.5 million not going towards the acquisition is to be used by Noront for general working capital purposes.
The loan agreement will see Franco-Nevada gain a 3-percent royalty on Black Thor and a 2-percent royalty over all of Noront's properties in the area, with the exception of Eagle's Nest. Noront will receive a further US$3.5 million in cash from Cliffs in consideration for those royalties.
That might sound like a lot of money, but perspective is everything. Cliffs reportedly paid $240 million for the assets back in 2009, and they are said to have been worth $50 billion at the height of the commodities boom.
Even so, like Coutts, Paul Brink, Franco-Nevada's senior vice president of business development, sees Noront's consolidation efforts as positive. "We believe that consolidating the interests in the Ring of Fire can unlock value for all stakeholders by focusing on a common vision for development going forward," he's quoted as saying in Monday's press release.
Gains all around 
At close of day Monday, Noront's share price was up an impressive 36.62 percent, at $0.485, while Cliffs' was up a more modest 11.86 percent, at $4.81. Even KWG saw some gains, ending the day at $0.025, up 25 percent.
It's of course still uncertain whether the share price action for Noront is warranted. After all, infrastructure in the Ring of Fire is no closer to being completed than it was before the transaction was announced. However, as The Globe and Mail points out in a Monday article, the move gives the company "the biggest voice in the Ring of Fire." Given that Noront has always favored the construction of an east-west road for access to area — in contrast to the north-south road KWG has advocated for — it's possible that some headway may be made in that respect.
Whatever the case may be, Monday's news has no doubt reignited interest in the Ring of Fire, and investors will certainly be waiting to see what happens next.
Securities Disclosure: I, Charlotte McLeod, hold no direct investment interest in any company mentioned in this article. 
Related reading: 
Noront Resources Closing in on Ontario's Ring of Fire
KWG Resources: What it Will Take to Succeed in the Ring of Fire
Featured
Investing News Network websites or approved third-party tools use cookies. Please refer to the  cookie policy for collected data, privacy and GDPR compliance. By continuing to browse the site, you agree to our use of cookies.