Empire Wins Against Albania, Recovers Chromite License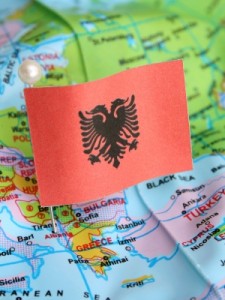 Victory came to Canada's Empire Mining (TSXV:EPC) last month when the Vancouver-based junior recovered its chromite license for its venture at Bulqiza-Batra by winning a second lawsuit against the Albanian Ministry of Economy, Trade, and Energy (METE).
Empire's ambitions in Albania came to fruition in September 2011, when the company began drilling at its Bulqiza chrome mine to verify the presence of a cusp of high-grade and thick ore, Reuters reported. A manager at the mine told Reuters that the company could develop an "important mine with 36 to 40 percent chromite oxide" at Bulqiza, which is the richest chrome deposit in Albania.
But a few months later, in November 2011, Empire suspended its Albanian operation because under new laws in the country the company can mine ore, but needs a mining license to sell it.
Albania's important mineral deposits include chromite, copper, limestone, and petroleum, according to the US Geological Survey, which also says that the country produced about 290,000 metric tons of chromite (18% to 42% Cr2O3) in 2010.
Albanian Chrome produced chromite at its Bulquize mine, about 40 kilometers northwest of Tirana, the capital, and produced ferrochrome at its Elbasan mine, 32 kilometers southeast of Tirana.
DCM plans to up Albanian chrome production
Albanian Chrome has been the local arm of Austrian company DCM DECOMetal since 2007, according to DCM's website. DCM states that the mine employs 660 people and currently has an annual output of 82,000 tonnes at a grade of 40 to 45 percent chromite. The plan is to up production to 100,000 tonnes.
South Africa is the world's largest producer of chromite ore followed by Kazakhstan and India, according to the US Geological Report. Before the collapse of communism in the late 1980s, Albania was the world's third-largest producer of chromite, the majority of which was produced from the Bulqiza Massif, Empire stated in its press release about the successful outcome of its lawsuit. Albania has always been noted as a producer of high-quality chromite characterized by high grades (+38% Cr2O3) and metallurgical quality.
Empire's legal battles in Albania, however, are not an indication that the country is closed to western investors or investment. In October 2011, Albania's government said it would invite bids for 151 mining licenses in 2011 alone as it had prepared a new package of laws on mining to reform the sector, Reuters reported. Allocation came right after METE revoked the licenses of 43 mining companies and the government, faced with lower revenues, announced its last wave of privatization of state assets.
When Empire announced its second win against METE on July 3 — the first win came in May 2012 — the company said METE had one more opportunity, until July 26, 2012, to appeal to the Supreme Court of Albania. However, Empire said that the appeal notwithstanding, the company "has now recovered its full legal rights to its Bulqiza-Batra chromite license. The license permits all exploration work including drilling and underground development and evaluation for a 12-month period during which time Empire may apply for full mining rights."
Empire President and CEO Dave Cliff said the legal win was "momentous … Empire has been vindicated and we have reclaimed assets that many thought would be impossible to recover."
Securities Disclosure: I, Karan Kumar, hold no direct investment interest in any company mentioned in this article.