Chromite Theft by Small-scale Miners Continues in the Philippines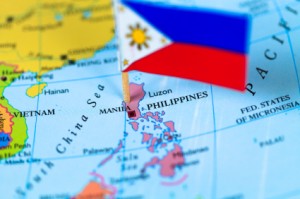 Chromite theft continues to be an issue in the Zambales province of the Philippines, and its shipment to China for refining has created a furor in the country's Central Luzon region, which is rich in nickel and chromite. 
The small-scale miners who are stealing this chromite allegedly have permits issued by the government, newspapers report, and charges have been filed against local government officials.
Newspaper Business Mirror reported this month that a cargo ship arrived at Masinloc Bay on August 29 and started loading chromite sands illegally hauled from the Coto mines, which belong to Consolidated Mines. The ship was the 13th vessel to arrive at the port. Of the 13 vessels, 11 sailed to China, with a total cargo of 82,000 metric tons of chromite sands valued at 212 million pesos (US$5.1 million).
A statement from Consolidated Mines, quoted in the newspaper, asserts that as of September 3 "more than 100,000 metric tons of valuable chromite sands have been hauled out of these stockpiles worth P260 million [$6.3 million]."
The chromite sands were stolen from Consolidated Mines, and the company has requested that the Philippines' environment secretary cancel the small-scale mining permits issued by Hermogenes Ebdane Jr., the governor of Zambales.
Benicio Eusebio, president of Consolidated Mines, said in August that small-scale miners in Masinloc have continued hauling chromite tailings stolen from the company's stockpile at the Coto mines.
"There is even a vessel at port ready to smuggle out the contraband," he was quoted as saying in Inquirer News, a Philippines-based newspaper. Eusebio said the country's Environmental Management Bureau (EMB) has declared small-scale miners' operations illegal because they lack environmental clearance certificates.
Lormelyn Claudio, the EMB's director in Central Luzon, said the permits issued to at least six small-scale miners are invalid. "There's a provision in the small-scale permits that say they must have an [environmental clearance certificate], and they don't. So what they're doing [there] is illegal," she said.
The Philippines has one of Asia's richest troves of minerals, with reserves of gold, copper, nickel, chromite, manganese, silver and iron worth a total of around $1 trillion, Reuters reported. But mining investment has been held up for various reasons, including a moratorium on new projects until Congress passes long-delayed legislation governing the industry. That has left the field largely to small-scale miners, who fall under local regulations and are often in collusion with the officials governing them.
Chromite theft in Zambales has been going on since the governor of the province,  issued permits for small-scale miners in 2011. Eusebio said that in 2011, Ebdane issued at least six small-scale mining permits to companies allegedely involved in mineral theft. One of these permits covered existing chromite stockpiles from more than 50 years of mining by Benguet and Consolidated Mines.
Ebdane, however, brushed aside the allegations. "I'm not getting flak from small-scale mining. I get flak from large-scale mining," he said.