China Accused of Aluminum Dumping
By Leia Michele Toovey- Exclusive to Aluminum Investing News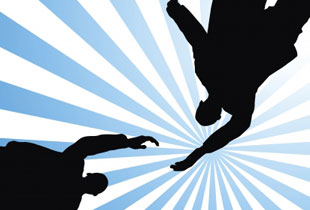 Australia is investigating the alleged dumping of aluminum extrusion products by China, the world's largest producer of aluminum, after a formal complaint was filed by a domestic producer. The application alleges China's exports of cheaper aluminum products "has caused injury to the Australian industry," through lost sales, market share, price undercutting and reduced profits.  In response, Australian Customs will examine goods exported to Australia between July 1, 2008, and June 30, 2009. A decision is expected later this year.
The U.S. and the EU have both launched World Trade Organization complaints against China on the grounds that Beijing unfairly helps domestic makers of steel and aluminum, by blocking overseas exports of raw materials.  The complaint alleges that Chinese steel companies get first dibs on raw materials – at ultra-low prices – from domestic producers, whereas non-Chinese steel makers have to buy raw materials in the open market, at higher prices because a lack of Chinese output limits the available supply.  These allegations are nothing new; in fact the same dispute has been going on for years.  Until there is a resolution, China is free to continue operating their trade policies as-is. Beijing's huge economic stimulus plan has launched a wave of infrastructure projects across that vast country, all of which need steel which are helped by the allegedly unfair practices. Just this month China also increased tax rebates on exports of aluminum foil in a wider effort to help companies weather a slump in overseas shipments.
India has taken matters into its own hands by imposing a duty of 14 per cent on imports of aluminum flat rolled products from China. The duty is retroactive to March 23 and will be in place until March 22, 2010. The country will also impose a safeguard duty; a duty applied by India to goods from a specific origin, of 30 per cent would be levied on aluminum foils being imported from China with effect from March 23 to March 22 in 2010.
Company News
Norwegian aluminum supplier Norsk Hydro ASA dropped its efforts to buy Asia Aluminum Holdings Ltd., just one week after it sent a letter expressing its interest to explore an acquisition. Norsk Hydro's is one of the world's top aluminum producers, and would be well equipped to help the ailing Asia Aluminum Holdings meet its financial obligations. The deal was scrapped because local government officials in the southern Chinese city of Zhaoqing, where Asia Aluminum is located, opposed the effort, making the bid unfeasible politically. They favor a management-led buyout of the company's assets. A management led buyout of the assets would leave investors with one cent on the dollar of invested money to be returned. Closer to home, US-based Bank of America is set to lose money, the bank aquired investment interest via its purchase of Meryl Lynch
Century Aluminum of Kentucky, a wholly owned subsidiary of Century Aluminum Company (NASDAQ: CENX), today announced that it has reached agreement on a new, long-term power contract for the company's Hawesville, Kentucky smelter. The agreement was reached after lengthy discussions with E.ON U.S. and Big Rivers Electric Corporation. Century, along with E.ON U.S., Big Rivers and Rio Tinto Alcan, has been working for more than five years to negotiate an "unwind" of the existing contractual arrangement between Big Rivers and E.ON U.S., and to define a new agreement that would provide long-term, cost-based power to the two smelters in western Kentucky. On May 29, Century Aluminum announced that it would be able to move forward until a long term solution to supply power was reached, at this time negotiations had broken down in the face of the economic crisis.
Post from