Weekly Round-Up: Gold, Silver Reach Three-month Highs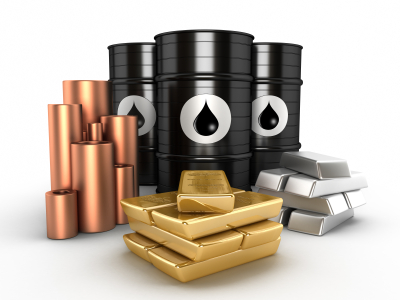 Gold steadied near a three-and-a-half-month high today as concerns about Banco Espirito Santo, the biggest bank in Portugal, abated. Trading in the bank's shares was recently suspended, according to Reuters.
Spot gold is currently sitting at $1,335.90 per ounce, an increase of $1.34, or 0.1 percent. Meanwhile, US gold futures for August delivery are down $2, at $1,337,20. Yesterday, the yellow metal reached a three-month high of $1,345, a Financial Times report notes.
"For many investors, it is safe havens that are currently in demand," Reuters quotes Peter Fertig, a consultant at Quantitative Commodity Research, as saying. "Investors have discovered gold again as an asset class that could provide some protection, after last year they clearly preferred the stocks market and risky assets."
The news outlet also notes that silver is currently down $0.02, at $21.38 an ounce, while CME Group pegs silver futures for August delivery at $21.46 an ounce, a decrease of $0.02. The white metal hit a three-month high of $21.55 earlier this week.
Copper futures for August delivery on the COMEX are also down, according to CME Group, having sunk $0.01, to $3.24 a pound. Similarly, benchmark copper on the London Metal Exchange is down $7.16, at $7,155.50 per tonne, as per another Reuters article.
That said, copper is up this week in general. It has risen a total of 7.5 percent for the last four weeks; if that continues, the red metal will enjoy its longest streak of gains since December 2012. "Physically the market has been relatively tight, LME and Shanghai futures exchange stocks are relatively lean," said Andrew Shaw, head of base metals research at Credit Suisse (NYSE:CS) in Singapore.
Finally, the price of Brent crude oil is down $0.98, at $107.69 a barrel — that's its lowest level since May 9, The Wall Street Journal states. Investors expect oil supply to increase now that Libya has restarted production after a period of civil unrest.
Related reading: