The Diamond Market Value Chain: Upstream, Middle Market and Downstream
In an effort to bring some transparency to the diamond market, Bain & Company, in association with the Antwerp Diamond Centre, released a report that outlines the three stages of the industry's value chain. Here's an overview of the report.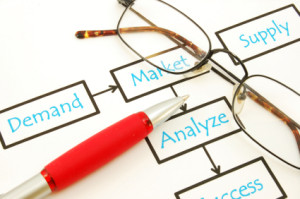 Diamonds are fast becoming one of the most divisive investment opportunities. Among other issues, prospective buyers worry about resale problems, valuation and whether to buy white or colored diamonds, all of which are related to the overarching concern of transparency.
Feeding on investors' desire for straightforward information on an industry that is often shrouded in opacity, Bain & Company, in association with the Antwerp World Diamond Centre, released at the end of August The Global Diamond Report 2013: Journey through the Value Chain. Outlined below are some of the key takeaways from the report.
The value chain
As mentioned, transparency is a key theme in Bain's report. The firm notes early on in the document that the "diamond industry should address the transparency of pricing and establish an independent source of diamond prices" and later on states that the "practices and economics" of middle-market players "are opaque even to other members of the diamond trade."
To combat this issue, Bain focuses for much of the report on clearly laying out the function and challenges of the "three distinct stages" of the value chain: upstream, middle market and downstream.
Upstream
Put simply, during the upstream stage, diamonds are mined from the ground, then sorted and sold by producers, either through long- or short-term contracts or auctions. Long-term contracts and auctions account for about 65 and 30 percent of rough diamond sales, respectively, with the former being preferred by large producers and the latter by small producers. Short-term contracts account for the remainder of sales and are normally "used to sell leftovers or stones that fall outside the typical size range."
Bain believes that challenges for upstream market players include increasing mining and exploration costs, stricter beneficiation requirements and finding the most efficient routes to market.
Middle market
The middle-market stage is when diamonds are cut, polished and made into jewelry. Bain states that it is the most complex part of the value chain due to the "extensive range of activities" that it covers. Those are:
secondary sales of rough diamonds

c

utting and polishing

primary and secondary sales of polished diamonds
jewelry manufacturing
Like in the upstream stage, middle-market participants sell diamonds mainly through long-term contracts, auctions and short-term or one-time sales. However, one difference is that one-time agreements make up 90 percent of middle-market sales.
Challenges for middle-market players are wide ranging and include remaining cost competitive in terms of cutting and polishing, accessing customers and maintaining beneficiation requirements. However, Bain states that their main concern is the ability to "secure access to supplies of rough diamonds while retaining the ability to resell surplus rough diamonds obtained through long-term contracts."
Downstream
The downstream stage consists simply of selling diamonds to customers. Key challenges for that market, according to Bain, are ensuring that jewelry is ethically sourced and securing jewelry that is "appropriate to their customer base." For instance, retailers in the west are now placing particular emphasis on acquiring diamonds that have not helped "finance warlords and terrorists," the report states.
Long-term outlook
Though the main focus of Bain's report is to give those interested in the diamond industry an overview on what each of the above stages encompasses, the firm also provides a look at the industry's supply and demand outlook for the next 10 years.
For the short term, Bain has revised down its 2013 demand projection on the basis of slower GDP growth in India and China, where the middle class is now expected to expand at a slower rate.
Longer term, the firm's most important takeaway is that worldwide rough diamond demand is "expected to grow at a compound annual rate of 5.1%," rising to almost $26 billion in 2023. As that happens, Bain anticipates that the market will be balanced from now until 2017, with demand then outpacing supply until 2023. That indicates a positive outlook for the industry.
Securities Disclosure: I, Charlotte McLeod, hold no direct investment interest in any company mentioned in this article.
Related reading:
Are Diamonds Really "Bullshit"?