Marine diamond mining takes place primarily along the 1,400 km stretch of coastline of southern Namibia and northwestern South Africa. Namibia has the richest known marine diamond deposits in the world, estimated at over 100 million carats.
By Leia Michele Toovey-Exclusive to Diamond Investing News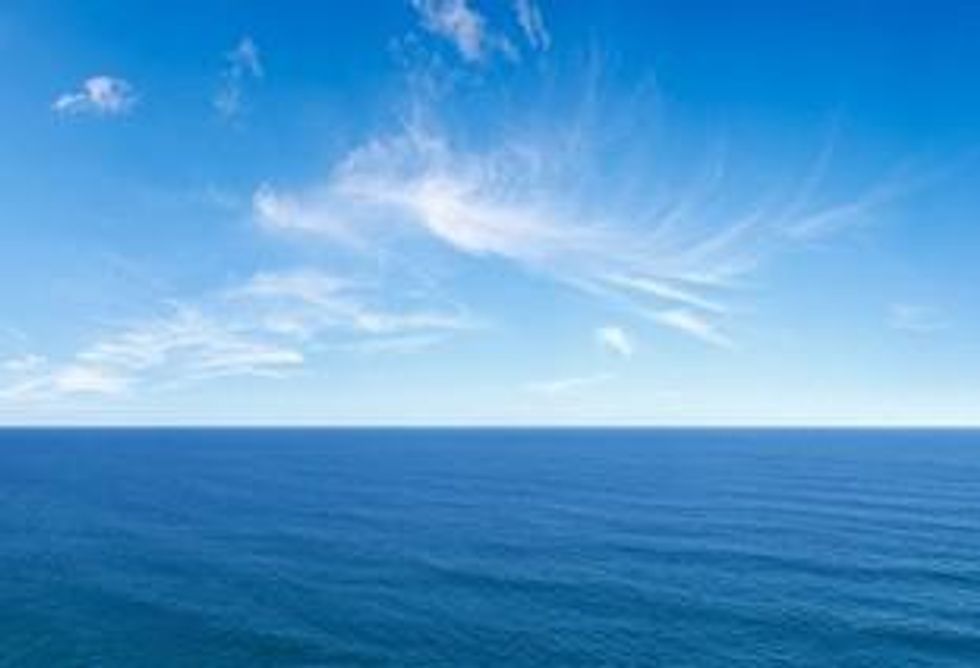 Pioneered by Sam Collins, marine diamond mining began in the 1960s off the coast of southern Namibia. The first marine diamond mining technique was an archaic dredging system; however, despite the simplicity of this original technique, Mr. Collins was able to recover around 788,000 carats of diamonds. In the years since, a handful of players, particularly De Beers, have sunk money and research into marine diamond mining. The result was a new exploration method that produced 1 million carats of diamonds in 2009.
Marine diamond mining takes place primarily along the 1,400 km stretch of coastline of southern Namibia and northwestern South Africa. Namibia has the richest known marine diamond deposits in the world, estimated at over 100 million carats. The marine diamonds were transported to the coastline over a roughly 100 million year time period. All of the diamond deposits in Namibia originate from kimberlites in South Africa. These diamonds were washed down the Orange River, and deposited at the river mouth as well as along the coastlines of Namibia and South Africa.
Despite the early successes of Mr. Collins and other entrepreneurial explorers, marine diamond mining has only gathered major interest over the last 15 years due to the unavailability of proper technology that would enable the miners to embark upon the large-scale mining operations necessary to turn a profit in this expensive endeavor. Also, the relatively low prices of diamonds at that time made the undertaking economically unfeasible.
Things started to change in 1970 when De Beers bought out existing marine operations along the Namibian/South African Coast and embarked upon a widespread exploration program. De Beers did not get immediate gratification;wasn't until the late 1980s that they were able to commission mining vessels and commence offshore diamond mining.
The two primary marine mining methods used by De Beers are the horizontal system, and the vertical system. In the horizontal system a seabed crawler brings diamond-bearing gravels to the vessel through flexible slurry hoses. In the vertical system, a large-diameter drilling device mounted on a compensated steel pipe drill string recovers diamond-bearing gravels from the seabed following a systematic pattern over the mining block. The De Beers Marine fleet consists of five mining vessels and one evaluation sampling and mining vessel. Mining takes place on the ocean floor at water depths ranging from 90 to 140 meters.  The rehabilitation of marine mining environments occur naturally, once the mining has been completed in a particular area.
Marine diamond mining has overtaken land mining in terms of carats produced, as land-based mines have seen a recent decline.  De Beers reported that in 2009, marine-mined diamonds accounted for around 60 percent of total diamond output from all their Namibia based mines.
A sample of marine diamond miners
Diamond Fields International Ltd. (TSX:DFI)
In late 2004,  Diamond Fields International acquired its own twin airlift mining vessel,  the mv DF Discoverer, with which it began mining on its Namibian license areas in mid-2005. DFI's combined license areas cover 719 squared. Following successful exploration in late 2006 under a joint operations agreement with Bonaparte Diamond Mines NL, mining agreements were concluded between DFI and Bonaparte and production has continued in these resource areas since January 2007. Key points in relation to Bonaparte joint operations include: Indicated Resource of 63,000 carats, total JO production of 16,245 carats at average size of 0.43 carats/stone (to the end of September 2007.Sales of JO diamonds produced up to September 18, 2007 totaled 15,566 carats with revenue  of $7.287 million. On Diamond Field's other concessions, according to an  independent estimate, they hold an approximately of 1.1 million carat resource.
Ridgeback Global Resources Plc. (ETR:RDM)
Ridgeback  is an exploration and development stage mining company that signed an options agreement with marine miner Panda Marine Mining and Exploration Ltd.  With the agreement, Ridgeback can secure up to 34.9 percent equity ownership of Panda Marine. Panda Marine has access to 118 square kilometers of marine diamond mining concessions off the coast of South Africa. Technical reports outline the potential for 23.6 million carats of hi-grade gem stone diamonds within this concession valued at approximately $14.1billion dollars.
During 2009, De Beers Marine Namibia produced 600,000 carats. De Beers Marine Namibia is owned by De Beers (70 percent) and Namdeb (30% percent). The Company mines off the south west coast of Namibia in the Atlantic 1 license area of Namdeb, as the exclusive contractor. De Beers Marine Namibia operates a fleet of four mining vessels, of which three are currently actively involved in mining in the Atlantic 1 license area.
Investing News Network websites or approved third-party tools use cookies. Please refer to the  cookie policy for collected data, privacy and GDPR compliance. By continuing to browse the site, you agree to our use of cookies.