Kennady Diamonds' Samples Among the Highest Grades in Canada
This week, Canada's Kennady Diamonds released diamond recovery results from the Faraday 2014 spring drill program at its wholly owned Kennady North project.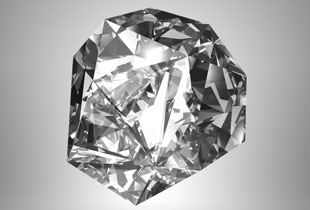 This week, Canadian junior Kennady Diamonds (TSXV:KDI) released diamond recovery results from the Faraday 2014 spring drill program at its wholly owned Kennady North project in the Northwest Territories. While drill results are commonplace in the mining industry, Kennady's shine just a little brighter with a sample grade of 5.1 carats per tonne.
For investors unfamiliar with Kennady, the company is a 2012 spin off from Mountain Province Diamonds (NYSEMKT:MDM), which is working with De Beers on the Gahcho Kué diamond mine in the Northwest Territories. Recently, diamond industry analyst and consultant Paul Zimnisky told Diamond Investing News that Gahcho Kué "will be the seventh-largest diamond mine in the world in terms of value produced, and 11th in the world in terms of carats produced once ramped up to full production capacity in 2017/18."
The Kennady North project is located immediately adjacent to Mountain Province's project, which is certainly encouraging for Kennady. Kennady North is known to host four kimberlites: Kelvin, Doyle, MZ and Faraday, which of course returned this week's results. 
Encouraged by the results, Kennady CEO Patrick Evans confirmed that the Faraday kimberlite has the potential to host a high-grade diamond resource, noting that it returned "amongst the highest diamond sample grades recorded in Canada."
The sample comes from 933 kilograms of kimberlite recovered from Faraday and processed at Geoanalytical Laboratories Diamond Services at the Saskatchewan Research Council; it is accredited to ISO/IEC 17025 standards by the Standards Council of Canada as a testing laboratory for diamond analysis using caustic fusion.
According to Kennady, the sample contained a total of 97 commercial-sized diamonds grading 3.88 carats per tonne. The company notes that most of the commercial diamonds are transparent and either white/colorless or off white. Furthermore, roughly 75 percent of the diamonds either have no or only minor inclusions.
As diamond investors are undoubtedly aware, combined with grade, one of the key value drivers with diamonds is quality, and Kennady's results are definitely promising in that regard.
"We are very pleased with the Faraday diamond recovery results and are keenly looking forward to the diamond recovery results from the Kelvin 25 tonne mini-bulk sample that is currently being processed at the SRC," Evans told investors in a statement. "The summer delineation and mini-bulk sample drill program at Kennady North is progressing well with over 10 tonnes of kimberlite having been recovered to date from the Kelvin kimberlite pipe."
Kennady is currently aiming to identify a resource of between 5 and 8 million tonnes along the Kelvin and Faraday kimberlite corridor. The company is also conducting some exploration work in hopes of identifying new kimberlites outside the corridor.
Securities Disclosure: I, Vivien Diniz, hold no direct investment interest in any company mentioned in this article.