Mar. 15, 2010 07:43PM PST
Gem Investing
A $490 million deal between Russian Diamond giant Alrosa and Indian firms strengthens India's diamond industry. Companies such as Rosy Blue and Diamond India, headquartered in Surat, India are responsible for 90 per cent of the global polished diamond output.
By Michael Montgomery—Exclusive to Diamond Investing News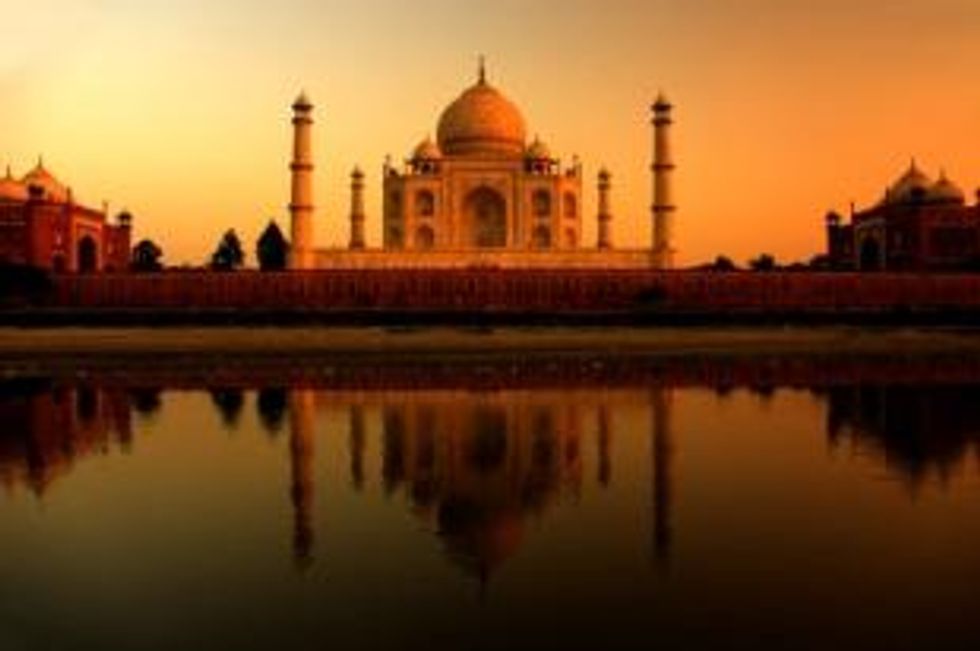 A string of new developments from India forecasts a strengthening diamond industry. Surat's diamond processing industry had been hurt by the economic downturn. Almost half of the employees in the country's diamond center were laid off, and output had been cut drastically. However, the increase in demand not only from China, but worldwide has fueled the rebirth of India's diamond sector. On Friday, a deal was announced between Russian diamond giant Alrosa and three major Indian diamond processors.
Over the last half century Surat, India has become the world's most important diamond center; responsible for an estimated 90 per cent of the global polished diamond output, their value on the world market is 55 per cent. Belgium and Israel are still the power houses of the industry.
But their power is waning ever slightly. "Traditionally, Israel, India and Belgium are responsible for 90 percent of US imports … imports from Israel declined by 41 percent, from Belgium by 30 percent, and from India, only by 21 percent. India was able to stem the declines and weather the storm better than others," as reported in a commodity online article.
India has weathered the global economic downturn as good as any nation; however, the domestic diamond industry did suffer. Of the 450,000 employees in Surat's diamond sector, nearly 250,000 people left the industry, or were laid off due to the struggling economy. Theboost in demand for diamonds not only from the emerging Chinese diamond market, but worldwide as well has positively helped Surat's diamond sector. "Everyone who left the industry and wanted to return has come back," Said Rohit Mehta, President of the Surat Diamond Association.
As of now the city is operating at 80 per cent of pre-downturn levels. With increasing world demand and a new supplier of rough stones, Surat's diamond sector should be back to its full output levels soon. Considering that 11 out of every 12 diamonds sold worldwide were processed in Surat, the return to full operating levels shows a robust recovery.
New data reveals that India's diamond exports have risen dramatically over the last fiscal year. "India's polished diamond exports were up by 11% at $13.8 billion from the corresponding period of the previous fiscal, while polished diamond imports increased 15.5% to $8.5 billion. Over the same period, rough imports were down by 3% at $7.13 billion, while rough exports ended 13% lower at $584 million," according to Rapaport data.
India Acquires a New Supplier
In a bid to disrupt De Beers' monopoly in India, Russian state-owned diamond giant Alrosa has struck a deal with the three major Indian diamond processors. Diamond India, Rosy Blue, and Ratilal Becharlal and Sons have announced a $490 million deal with Alrosa to supply rough diamonds over the next 3 years. "Alrosa overtook De Beers last year as the biggest diamond producer after the Russian government supported the company by purchasing about $1 billion of gems," reported Lucian Kim of Bloomberg. In contrast to the government support of Alrosa, this new wave of long-term contracts with India will help the company dig out of long term debt, putting the company on solid financial ground.
This marks the first wave of deals between Indian companies dealing directly with miners. "The deal is unique in that as it is a direct source of supply for local diamond companies, which till recently imported roughs mined elsewhere from centres such as Belgium and Israel, thereby adding to their costs. This agreement will lead to cost savings of at least 3-4% for the companies, as it is a direct deal with the miner, bypassing the other centres," said Vasant Mehta, chairman of the Gems & Jewelry Export Promotion Council.
Whether or not the purchase is per year, or over the three year deal is still unclear. However, "in 2009, Alrosa sold to Indian buyers about $550 million worth of rough, about half of its sales to the open market," as reported by IDEX Online. Considering the increase of demand for diamonds worldwide coupled with the volume supplied to India last year, it may be safe to conclude the $490 million deal will be per year, and not stretched out over the three year period.
Investing News Network websites or approved third-party tools use cookies. Please refer to the  cookie policy for collected data, privacy and GDPR compliance. By continuing to browse the site, you agree to our use of cookies.