Diamond Exploration Hotspots
Diamonds are expected to be a hot commodity over the long term, which will likely spur exploration, and there are at least three countries that have significant potential.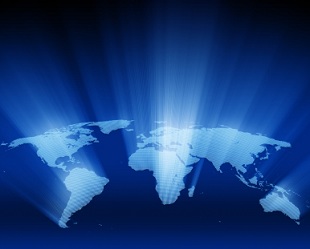 By Michelle Smith-Exclusive to Diamond Investing News
The outlook for diamonds is nearly as attractive as the polished stones. Increased demand, boosted in large part by China and India, combined with decreased production from aging mines are expected to support rising prices. This profit potential will undoubtedly drive exploration, which may lead investors to wonder which locations are ideal for these efforts to take place.
Botswana:
Botswana is the world's largest supplier of diamonds (by value) and a place where over half of the prospecting licenses are issued for this mineral. Diamond filled kimberlites are believed to exist across much of the nation and the high potential for discovery is driving not only local and foreign companies to explore for viable mining locations, but also the government.
Debswana Diamond Company, a 50/50 joint venture between the government and De Beers, is the global leader in diamond production in terms of value. Operating three mines, including Jwaneng, the richest in the world, Debswana rakes in half of the government's revenue and most of its foreign currency. Furthermore, the fact that De Beers has spent over $88 million in exploration activity over the past 10 years serves as an indication of the possibilities in the country.
Petra (LON:PDL) claims to be the largest holder of diamond exploration ground and vows to be at the forefront of exploration activity in the country. The company claims to have already discovered 36 kimberlites in its licensing area.
Mining or even prospecting in Botswana presents significant challenges in the form of extensive Kalahari sand cover and Karoo basalts underneath. These geological challenges are softened a bit, however, by the benefits of operating in Botswana, such as calm and stable political conditions, a cooperative government, and low operating costs.
Canada:
Though diamonds are often associated with origins in third world countries, Canada is among the world's top supplying nations. It is an exploration hotspot because although it is currently the third largest supplier, it is still largely unexplored but believed to hold substantial amounts of lustrous stones that could boost it higher in the global production ranks.
A notable feature of Canada's role in the diamond market is that it's known to produce high-quality stones. The Gahcho Kue project, a joint venture between Mountain Province (AMEX:MDM) and De Beers, is the largest diamond mine in development. It recently made headlines after an independent valuation conducted by WWW International Diamond Consultants raised eyebrows with better than expected prices. The average price per carat was $122 and the most valuable stone, which was 23.15 carats, was valued at $502,600.
The Ekati mine, operated by BHP Billiton (NYSE:BHP), and Diavik, operated by Rio Tinto, provide further reason for investors to keep their eyes on Canada. These mines, considered to be some of the most profitable in the world, are not at risk of going bare anytime soon but, Tom Hoefer of Nunavut Chamber of Mines, says that they are entering their sunset years and predicts a decline in production. Rio Tinto and BHP Billiton are both actively exploring in the Corridor of Hope, where over 250 kimberlites have been found, many of which are known to contain diamonds.
Zimbabwe:
Zimbabwe has yet to declare itself as a major global diamond supplier. This is not due to lack of resources, but rather a lack of credibility, a terribly soiled reputation, and a global diamond ban. Yet, it must be considered an exploration hotspot because there are three known sources of diamonds in the country and increasing sentiments supporting their release into the market.
Two of Zimbabwe's diamond mines are permitted to export the minerals. In South Central Zimbabwe, there is the privately owned Murowa mine, in which Rio Tinto (NYSE:RIO) is the predominant stakeholder. Annual production is about 250,000 carats and Rio Tinto says the site's potential is six or seven times greater. The mine was originally expected to be viable for 5 years but is now estimated to have a lifespan of at least another 50 years.
In the south, the privately owned River Ranch Diamond mine is being operated under the control of River Ranch Limited. This company has been embroiled in controversy and legal battles and the mine has a suspiciously slender sales history.
Chiadzwa in eastern Zimbabwe, hosts the infamous Marange alluvial diamond fields, where the most significant exploration opportunities currently exist. This site's reputation was tarnished by reports that the government ordered the massacre of illegal miners and the military took control and forced local residents to dig diamonds to support the government. This resulted in a ban on diamonds from this area.
It is believed that billions of dollars worth of stones are lying in those diamond fields waiting to be exploited… perhaps as much as a quarter of the global demand. Since there are significant amounts near the surface, many are retrieved with basic tools and smuggled out of the country.
The South African Ministry of Mineral Resources recently announced that it would begin accepting rough diamonds from Marange. India is under pressure to allow Marange diamonds to flow through its borders, as members of its diamond industry fear that they will be dependent on China for supply. Meanwhile, two Chinese companies are said to be currently extracting and stockpiling the stones. One of them, Anjin Investments, reportedly produced a million carats between October and April.
Though an ideal hotspot in theory, investments in Marange are super risky, due to the government's reputation for erratic and corrupt practices such as shaking down businesses and seizing assets. There is also the pending indigenization law that demands that natives have a 51 percent ownership of mining ventures.