Graphite M&A Heats Up: Flinders to Acquire Big North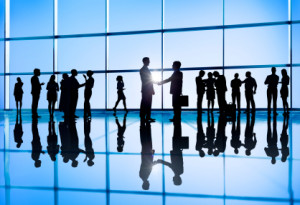 It's only been a month since Flinders Resources (TSXV:FDR) won a years-long race and became the first of Canada's junior miners to produce flake graphite, but the company hasn't wasted any time in making its next move. 
Flinders and Big North Graphite (TSXV:NRT) announced this morning that they have entered into a binding letter agreement under which the former will acquire all the issued and outstanding common shares of the latter; ultimately, Big North will become a wholly owned subsidiary of Flinders.
Under the terms of the arrangement, Big North shareholders will receive one Flinders common share per each nine Big North common shares, meaning that about 9 million Flinders shares will be issued in exchange for 81 million Big North shares. Other arrangement terms include:
All outstanding Big North options and warrants will be exchanged or assumed by Flinders and adjusted in accordance with the exchange ratio mentioned above.
All outstanding convertible debentures of Big North must be converted into Big North shares or redeemed in accordance with their terms; when the arrangement closes, no debentures can remain outstanding.
Flinders and Big North must both complete due diligence investigations of each other on or before October 6, 2014.
If satisfied with their due diligence, the companies must enter a definitive agreement regarding the arrangement on or before October 17, 2014 or a mutually agreed upon later date.
Commenting positively on the news, Blair Way, president and CEO of Flinders, said in today's release, "I am very pleased to announce this acquisition, as it represents the culmination of an extensive search for an asset that can provide Flinders with the next step in our strategy to build a leading global graphite producer."
In terms of why Flinders turned to Big North after that extensive search, Spiro Kletas, Big North's president and CEO, told Graphite Investing News, "I think the key is our portfolio of assets, specifically the El Tejon flake graphite mine and mill in Oaxaca, Mexico." It's "very similar" to Flinders' Sweden-based Woxna mine, he said, and "overall [the projects] align very well."
It also doesn't hurt that the companies have followed similar paths. "We both bought past-producing flake graphite mines and mills that shut down approximately at the same time," Kletas said, and now that Flinders has announced the restart of Woxna, the company will be able to "apply that same skill set, strategy expertise and experience to El Tejon."
"We think it's a great fit for [Big North] and Flinders and we look forward to moving forward together in the near future," he concluded.
Market impact
A quick glance at Twitter shows that analysts are praising today's move and believe it brings some "much-needed" consolidation to the graphite space. Independent analyst Simon Moores said:
Flinders Resources buys Big North #Graphite in first move which marks junior consolidation in the space.

— Simon Moores (@sdmoores) September 2, 2014
Similarly, Chris Berry, president of House Mountain Partners and co-editor of the Disruptive Discoveries Journal, commented:
Much needed consolidation in the graphite space today with @FlindersLTD taking over Big North. Looking at the terms now.

— Chris Berry (@cberry1) September 2, 2014
Graphite market watchers will have to wait and see if more such activity is in store moving forward.
Shares of Flinders are currently selling for $0.97 each after jumping to $1.05 earlier this morning. Meanwhile, shares of Big North are going for $0.08 each, up from $0.075 at close of day Friday.
Securities Disclosure: I, Charlotte McLeod, hold no direct investment interest in any company mentioned in this article. 
Editorial Disclosure: Big North Graphite is a client of the Investing News Network. This article is not paid-for content. 
Related reading: 
The Race is Over: Flinders Produces First Graphite Concentrate at Woxna