Following a $2.2 billion deal that will see Sinopec acquire Daylight Energy, analysts believe Chinese firms may be poised for a shopping spree in Canada's natural gas sector.
By Robert Sullivan – Exclusive to Gas Investing News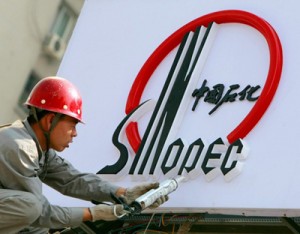 Sinopec's (NYSE:SNP) deal to acquire Daylight Energy Ltd. (TSX:DAY) for $2.2 billion last week could mark the beginnings of a renewed push by Chinese companies into Canada's natural gas sector, energy analysts believe.
The deal, agreed to on October 9, will see Sinopec acquire Calgary-based Daylight for $10.08 per share, more than double the closing price of $4.59 on October 7. Daylight shares immediately jumped to $9.70 when financial markets opened the following Monday, and have since held steady around that mark.
Despite Sinopec's acquisition of Daylight falling on the smaller side of recent energy deals, the Chinese company is forking over the largest takeover premium seen in the industry since 2005 – Sinopec's offer was 70 percent higher than Daylight's average share price over the past 20 days. What's more, Sinopec will also take over $800 million in debt, bringing the total value of the deal closer to $3 billion.
The collapse of a $5.5 billion deal between Petrochina (NYSE:PTR) and Encana Corp. (TSX:ECA) in June had previously cast doubt on China's commitment to buying in to gas assets in Canada, but last week's swoop by Sinopec for Daylight at such a premium has now renewed speculation among energy analysts that Chinese firms may be poised for a shopping spree in Canada's natural gas sector.
Chinese energy firms in a buying mood
The timing of Sinopec's move, in the wake of a 43 percent drop in Daylight's stock over the last quarter, is no coincidence.
While most Western firms are scaling back operations and trimming budgets as the US and EU teeter on the brink of a double-dip recession, analysts point out that Chinese companies, flush with cash, are looking to buy – even at a steep premium.
The drop in share prices among oil and gas companies across the board is "giving an opportunity for a deep-pocketed buyer to say, 'Hey, I'll give you that premium and make you whole from where you are, but that's still a good deal for me,'" commented Timothy Parker of T. Rowe Price Group in a recent interview with Bloomberg.
Peter Tertzakian, Chief Energy Economist at ARC Financial echoed Parker's sentiments in an October 11 editorial in the Calgary Herald.
"Sinopec and others abroad realize that Canada's gas reserves are cheap today, and will be worth a lot more, probably more than double, in a few short years."
Takeovers rumours swirling around Talisman, Birchcliff
With China in the mood to buy again, investors are now eagerly watching for signs of other deals on the horizon.
One company, Calgary-based Birchcliff Energy Ltd. (TSX:BIR), has already publicly announced it would be putting itself up for sale following unsolicited expressions of interest, and shares in Birchcliff have since risen by nearly 25 percent.
Other names swirling around the rumour mill include some of the biggest players in the Canadian natural gas sector – Talisman Energy Inc.(TSX:TLM) and Encana Corp., both previously courted by Chinese firms.
Talisman, whose shares slumped 35 percent over the last quarter, were involved in talks in 2008 with China National Offshore Oil Corp. (NYSE:CEO) that were speculated to involve the selling off of assets, and even a complete takeover.
And having announced cuts to their annual production targets twice over the last two months despite over 1 billion barrels of proven reserves of oil and gas, some analysts believe Talisman are beginning to fit the bill of a prime takeover target in the near future.
"They have decent underlying assets that could attract a higher valuation by the market if there's better execution," Lanny Pendill, an analyst with Edward Jones & Co., told Bloomberg in a recent interview.
Change in perspective needed
Whether or not any more takeovers from China do in fact materialize, Tertzakian believes North American energy firms could end up losing out if they continue to operate on the same set of assumptions about the long term price of gas and value of their gas assets.
"When markets cater to the same customers for too long; they often end up being gathering places for insular thinking. So, when someone comes in from afar and doubles down on price, we should always ask if they know more than we do."
Disclosure: I, Robert Sullivan, hold no direct investment interest in any company mentioned in this article.
Investing News Network websites or approved third-party tools use cookies. Please refer to the  cookie policy for collected data, privacy and GDPR compliance. By continuing to browse the site, you agree to our use of cookies.