Will Noventa Avoid Insolvency?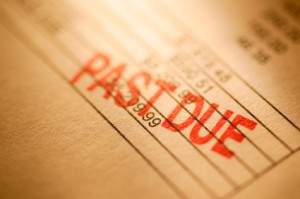 Noventa (LSE:NVTA) is working hard to divert itself from the path to insolvency. The company has been relying on its largest shareholder, Richmond Capital, for patchwork loans, and is now in a position where it appears that its only available lifeline is another such bailout.

Last year, Noventa developed a plan to raise about $35 million through an equity fundraiser. These funds were to be used to complete construction of a new processing plant at the Marropino mine in Mozambique and to commission it by the end of the year. The remaining money was expected to provide 12 months of working capital.
Things did not go as planned. Investors did not show the anticipated interest. There were an array of problems at Marropino, including delays commissioning the new plant, inadequate staffing and lower-than-expected tantalum production. Meanwhile, the costs to upgrade Marropino increased and other financial pressures mounted.
In June, Noventa revealed that at minimum it needs $21.2 million. If it does not receive that amount it faces material risks such as:
having insufficient funds to complete the ramp up at Marropino
the possibility of breaching the terms of existing loans
losing titles to concessions in Mozambique and Katanga
insolvency
Noventa's issues
In essence, Noventa has a lot of problems that require money it doesn't have.
The new plant at Marropino, the company's only source of production, was commissioned in May, but it is currently operating below its capacity of 50,000 pounds of concentrate per month.
Noventa owes Richmond millions of dollars. Its main shareholder provided a no interest bridging loan of $6.8 million in January to ensure that the company received, in a timely manner, the money expected from the open offer that was planned as part of the equity fundraiser.
In May, after failing to find necessary funding elsewhere, Noventa again tapped Richmond for a $10 million loan. This facility was unsecured and had an annual interest rate of 24 percent, an arrangement fee of 7 percent and a repayment deadline of July 31, 2012.
This short-term funding was used in large part to complete construction of the new Marropino plant and to increase production, which the board felt would offer greater certainty to shareholders ahead of the fundraiser.
In June, Noventa revealed that it had drawn $7.7 million from the facility and was exploring options to find funds to repay it by the approaching maturity date, but admitted that there were no guarantees.
Noventa was indeed unable to pay and Richmond again came to the rescue by providing more short-term financing. This time the company's main investor agreed to extend and expand the facility to $16 million with a 25 percent interest rate and a maturity date at the end of August.
That leaves Noventa with only weeks to come up with the money it needs. However, Noventa believes its viability is dependent on more than just the Marropino ramp-up and repayment of its debt, and that it needs to get to work on its concessions.
Noventa renegotiated its long term-supply contracts so that it expects net positive cash flow per pound. Noventa says Global Advanced Metals has agreed to pay 30 to 40 percent more under an agreement extending until 2016, while HC Starck has agreed to pay 27 to 36 percent more and to purchase 29 percent more concentrate in an arrangement expected to last until 2013.
Still, Noventa says the margins will not be significant while it operates a sole mine and plant in a single country producing only tantalum concentrate.
"Geographical expansion into other African countries is critical to the Group, as is the development of the Group's remaining mining concessions in Mozambique," the company claims.
Noventa foresees Katanga, a province in the Democratic Republic of the Congo, becoming a significant source of tantalum production. Having already obtained two exploration licenses, the company aims to establish an export program and provide cash flow from that. To accelerate the development, Noventa wants $2.5 million.
Noventa also deems it imperative to find the money to start working at Morrua and Mutala, its concessions in Mozambique. Full development of Morrua is anticipated to be $60 million; Noventa is looking for $13.3 million now and another $0.5 million for activities at Mutala.
Noventa has made a commitment to the Mozambique government to start activities on these properties once development of Marropino is complete. However, the company has already failed to meet minimum production requirements.
As such, the company warned shareholders that the government has the ability to revoke the company's rights at any time. Though Noventa is optimistic that the risks are slim if it gets money to start working, it reminded investors that support from the Ministry of Mineral Resources is critical for retention of these titles.
Noventa knows its options are limited and has now agreed in principle to a life-extending refinancing deal with Richmond.
The final terms are subject to the contract, but under the expected terms, Noventa will get a total facility of $32 million to $35 million, which will include consolidation of the loans already owed. The facility is expected bear a 25 percent annual interest rate, to be secured against all of the company's assets and will mature on January 1, 2016.
In addition, Noventa has agreed to revisions whereby the $6.8 million borrowed in January will now be subject to a 25 percent annual interest rate or a 30 percent repayment penalty on the outstanding balance if the secured refinancing deal is not completed.
"After considerable deliberation and efforts, and after it being clear that an equity fundraising or other debt funding cannot be achieved to satisfy the Company's funding requirements in the timescale required, it has been concluded that the refinancing package … is the only realistic option available … and that if the Company were not to proceed with the Refinancing the Company would in all likelihood find itself insolvent," states an August 6 press release.
Securities Disclosure: I, Michelle Smith, do not hold equity interests in any of the companies mentioned in this article.