Sep. 22, 2011 05:21PM PST
Tantalum Investing
Cabot Corp. has agreed to sell its Supermetals business to Global Advanced Metals, a deal of substantial interest, and one that raises numerous questions.
By Michelle Smith-Exclusive To Tantalum Investing News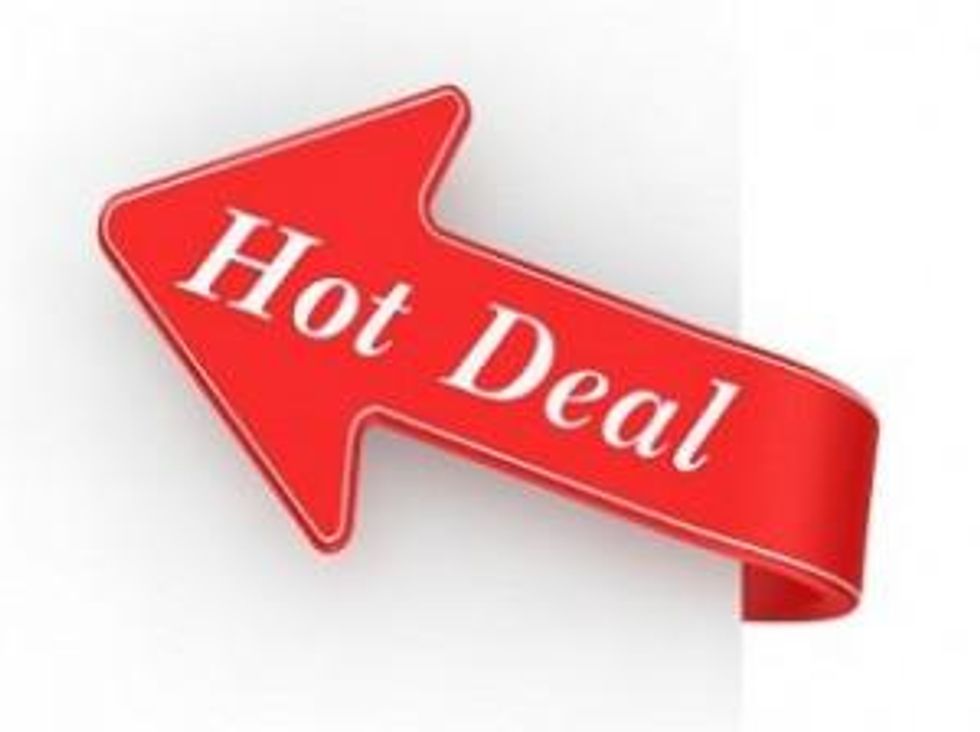 Cabot Corporation (NYSE:CBT) has agreed to sell its Supermetals business to Global Advanced Metals (GAM) for $400 million. This move will result in GAM, the owner of the world's largest tantalum deposit, acquiring fully integrated processing facilities. Consequentially, GAM will have the ability to extract raw materials and convert tantalum into finished industrial products, a process which is generally fragmented.
The Supermetals deal evokes a wide range of questions among those familiar with Cabot, GAM, and the tantalum industry. Perhaps topping the list is why would a tantalum miner sell its processing business to another tantalum miner? The simplest answer is that both parties believe the sale will further their business objectives.
Companies on different paths
GAM aims to become a vertically integrated leader in the supply and development of tantalum products. The company owns the Wodgina and Greenbushes mines in Australia, granting it potential to be the king of tantalum ore production.
GAM already has first stage processing facilities on site, designed to convert ore, containing less than 1 percent tantalum when produced, to tantalum concentrate, which may be as much as 30 percent tantalum.
For GAM, Supermetals represents a company with projects currently underway, allowing the electronics industry to make increasingly smaller and more powerful gadgets, like smartphones and tablets. GAM was attracted to the fact that it could buy the owner of technology needed to produce upcoming generations of must-have feature-packed consumer electronics.
Andrew O'Donovan, general manager of Supermetals, described his employer as a very strong player at the highest technology end of tantalum processing, specifically with high capacitance powder.
Cabot's goal to become a top tier specialty chemicals company is why Supermetals is for sale, but its TANCO mine is not. Despite being an minor source of tantalum, TANCO serves as an important source of cesium, a highly reactive alkali metal needed to supply Cabot's clients with specialized chemicals.
Cabot is also prioritizing its portfolio management strategy. Erica McLaughlin, Director of Investor Relations for Cabot, said that portfolio management is an important part of the company's growth strategy. Cabot plans to use cash from the sale of Supermetals to pursue potential acquisitions in line with this strategy, which they hope will create higher share value.
Furthermore, McLaughlin said that Cabot's decision to sell Supermetals is because it found economic benefit in doing so. Under Cabot, she said, Supermetals was a business that experienced cyclical ups and downs with regards to annual profitability. It is believed that GAM is in a better position to deal with Supermetals because GAM has access to more resources, providing them a better ability to integrate raw materials with processing.
Effects on the supply chain
GAM's purchase of Supermetals could prompt major changes in the supply chain. However, from what has been reported to Tantalum Investing News, statements that suggest that this will happen are mere rumor and speculation. But, considering the language used by the parties of this deal, confusion is understandable.
"Global Advanced Metals announced the acquisition of Supermetals was a key to its long-term strategy to become a vertically integrated leader in supply and development." Bryan Ellis, CEO of GAM, further described this deal as a very attractive solution to certain industry players seeking stable, ethically sourced, long term supply.
The talk of vertical integration and stable supply seem to suggest GAM's mine will be used to supply raw material to its newly acquired processing business, creating a reliable supply chain. But, that guaranteed direct line is an example of the erroneous assumptions surrounding this deal.
Supermetals is currently processing tantalum from Cabot's inventory and from purchased materials. This is set to continue. The process of restarting TANCO has been underway for months and the mine is expected to be up and running by the end of this year or early 2012. Once running, the relationship between TANCO and Supermetals will continue. Included in the terms of this deal, Cabot has agreed to sell all of its tantalum production to GAM for three years.
As Ellis points out, the tantalum from TANCO is not a significant percentage of the overall supply, or consumption of the Supermetals business. He said, GAM's tantalum ore sourcing strategy will allow Supermetals to source ethical supply on the open market at the most competitive price available. Likewise, GAM's mining operations will continue to offer tantalum raw material to other industry players as in the past.
Under normal market conditions such a decision would raise questions, but this strategy may appear even more bizarre given the condition of the tantalum market.
Supply is believed to be headed toward a deficit if it is not there already, meaning that the open market is likely to become an increasingly tough place to hunt for the metal. As tantalum prices have been rising, it can be difficult to fathom that the owner of the largest tantalum resource believes that its processing business could find more competitive pricing than its own. Furthermore, there is currently so much focus on ensuring that tantalum is conflict-free that even if Supermetals finds supply and at a good price, they must then be ensured that the tantalum is coming from an ethical source.
Of Supermetals' purchasing strategy, Ellis said that the business has never left its tantalum ore purchasing decisions to chance. Supermetals has a very long standing and robust purchasing procedure to ensure it does not purchase conflict ore. And, he notes that it was the first processor to be audited and deemed conflict-free.
Regarding GAM's sale strategy, Ellis said it will sell its tantalum ore wherever it makes business sense. Our view, he said, is that a stable, conflict free ore supply is good for overall tantalum product demand which is beneficial to the tantalum industry at large and therefore to GAM.
Competition
Though GAM has committed to a continued flow of supply to the market, strategic consumers will certainly need to assess the risks. For a competitor, to rely on tantalum supply from a miner with a processing business, is an unusual position to be in—depending on a party with conflicting interests for an essential resource.
H.C. Starck is a major tantalum consumer. The company describes itself as a global market leader in the area of tantalum powders and tantalum sputter targets, like Supermetals. H.C. Starck is a competitor of Supermetals and it is one that is supplied by GAM.
H.C. Starck did not express any concern about its position, but rather described GAM as reputable, experienced and reliable. However, the company also noted that GAM is part of a network of suppliers and they are obtaining increasing amounts of tantalum from recycling. It is a company that clearly recognizes the importance in diversity of supply, especially given the prospect of the Supermetals deal.
Looking forward
The Supermetals deal is expected to close by year-end. There are no known obstacles at this point and both parties appear optimistic. But, there is always the possibility that it may not be approved. In that case, what would happen to Cabot's processing business?
"We will continue to operate Supermetals as we have been doing," McLaughlin said. But, she wouldn't comment on whether or not it will remain for sale.
Securities Disclosure: I, Michelle Smith, hold no direct investment interest in any company mentioned in this article.
Investing News Network websites or approved third-party tools use cookies. Please refer to the  cookie policy for collected data, privacy and GDPR compliance. By continuing to browse the site, you agree to our use of cookies.