Why Scandium Could be a Huge Opportunity
Commercially viable scandium deposits are rare, but there is indeed opportunity in this market.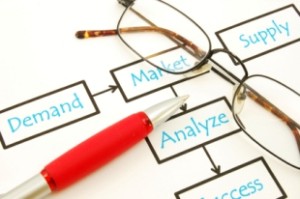 Scandium is not particularly rare on the Earth's surface. In fact, it is more abundant than lead, mercury and precious metals.
However, the metal also has a low affinity for other minerals. That means it rarely manages to concentrate at higher grades alongside other metals, making commercially usable deposits of this critical metal very rare.
Even when scandium is found at elevated levels, processing it can be difficult, leading to very few stable sources of the metal. Not surprisingly, that means there has been very little adoption of scandium in commercial applications.
However, as John Kaiser of Kaiser Research has pointed out, that doesn't mean there hasn't been plenty of research into how scandium could be used in the future. "Hundreds of applications [have been] filed, many of them related to alloys with aluminum," he said in an interview with the Investing News Network. "This obscure metal is going to go ballistic in the next few years."
Below is an overview of the scandium market as it stands today. Topics covered include current production, newcomers to the space and the metal's potentially bright future.
Current scandium production
The first reported large-scale scandium production was associated with Russian military programs. Details are lost to history, but Russians reportedly alloyed the metal with aluminum to make lightweight MIG fighter parts. Mining at these historic Russian production sites has ceased. However, stockpiles of scandium oxide and scandium master alloy remain in Russia. These stockpiles are rumored to be dwindling, but continue to be offered for sale on the market.
Today, most scandium is produced as a by-product of processing activities associated with the production of other metals, minerals or rare earths. As a result, scandium supply can be affected by the supply and demand dynamics for the metals it is produced alongside of. That can make the metal's already tough-to-follow market dynamics even more difficult to understand.
Principal scandium-producing countries include China, Russia, Ukraine and Kazakhstan. However, a number of junior mining companies in Australia are aiming to develop scandium deposits in New South Wales. According to Kaiser, those include Scandium International Mining (TSX:SCY), Clean TeQ Holdings (ASX:CLQ) and Platina Resources (ASX:PGM).
He recently commented, "you never get high-grade scandium deposits. It's a dispersoid, it hates itself. It tends to go away from it. This is why these deposits in Australia are such game changers."
Scandium trading and prices
According to the US Geological Survey, the global scandium market is "relatively small relative to most other metals" — unsurprising given how little of it is produced.
The US Department of Commerce and the International Trade Commission do not have specific data on trading for the metal. Furthermore, there is no formal buy/sell market today — scandium is not traded on an exchange and there are no terminal or futures markets.
Instead, the metal is traded between private parties, mostly at undisclosed prices and in undisclosed amounts. Therefore, understanding the precise volume of its production and trade is difficult, and independent estimations are more relevant.
Estimates from independent authors place the historic global market volume of the metal between 2 and 10 tonnes per year. The current level is thought to be higher, at least 15 tonnes. These estimates are based on levels of trader activity and interest, as well as the knowledge that some traders deal in the critical metal from very small operations.
The estimates also include consumers believed to be sourcing their own scandium through small, controlled recovery operations, but don't consider amounts of the metal contained in the master alloys currently being sold from Russian stockpiles.
The scandium opportunity
Despite the lack of known, stable supply, scientists and engineers have been working hard to develop new products incorporating the metal. Scandium's potential in high-tech applications is well documented. Highlights of the metal's properties include:
Can be used in the creation of stronger, corrosion-resistant, heat-tolerant and weldable aluminum alloys for lightweight aircraft and automobiles.
Outstanding electrical properties and heat resistance valuable for solid oxide fuel cells.
Unique optical properties for high-intensity lamps.
Aluminum alloys present the largest of these potential scandium applications. If only a tiny fraction (0.1 percent) of the annual aluminum market absorbed scandium in alloy at a 0.5-percent level, it would represent 350 tonnes in annual global scandium demand. Many observers believe global demand could reach this level in a relatively short time.
Kaiser stated in a 2015 interview with the Investing News Network that "there's an enormous latent demand for scandium if it ever became available on a primary, scalable basis."
In other words, the only barrier to accessing demand from a whole new family of high-performance aluminum materials and energy/lighting products is the lack of a commercially viable scandium deposit. Investors interested in the metal would be wise to do their due diligence on some of the junior companies aiming to make their mark by developing projects containing this critical material.
This is an updated version of an article originally published by the Investing News Network on September 17, 2014.
Don't forget to follow us @INN_Resource for real-time news updates!
Securities Disclosure: I, Priscila Barrera, hold no direct investment interest in any company mentioned in this article.