Lynas Corporation: The End of the Road?
Lynas Corporation's Malaysian rare earth processing project is once again facing hurdles; its temporary operating license was recently suspended.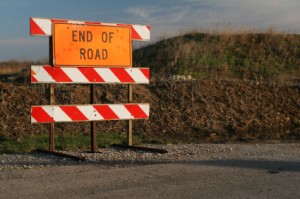 Lynas Corporation (ASX:LYC), a company focused on creating a fully-integrated source of rare earths from mine to market, was once again left reeling at the news that its temporary operating license (TOL) has been suspended.

In what has been one of the most dramatic court processes in recent memory, the Australian firm last week confirmed that a Malaysian court has chosen to once again delay a decision on a petition from environmental activists and local residents that calls for the revocation of its TOL.
While it might take time for the full implications of this decision to be seen, some analysts fear that this delay could be the straw that breaks the camel's back in relation to testing investor patience.
Problems are mounting for the company, which seemingly holds much investor potential. Besides the significant hurdle of the latest suspension, Lynas is now also facing an increasing amount of financial uncertainty in terms of cash flow, according to market analysts.
While the company got a green light from the Malaysian government to build near Kuantan in 2007, and was offered a 12-year tax holiday as a "pioneer investor," both the government and Lynas clearly underestimated opposition to the plan.
An investor conundrum
What makes this case fascinating is that less than a month ago, the company was riding the cusp of a positive market wave whereby its share price surged 41 percent the day after it was confirmed that its controversial Malaysian plant had won a TOL from the country's Atomic Energy Licensing Board (AELB).
According to a report by The Wall Street Journal, while it is likely that Lynas will be able to get through the immediate short term with an expanded working capital facility, it could very well require alternative funding if the startup of the plant is further delayed. There have even been suggestions of an equity raising.
While the company ruled out that possibility last month, the latest setback will ensure that cash flow remains tight. Questions are now being asked about how Lynas plans to secure funding now that the timing of its first rare earth sales is once again uncertain.
"Any further delays may necessitate an equity raising," UBS analyst Ben Wilson told the Journal, noting that Lynas is likely to face additional appeals by activists opposed to its facility. "This delays commissioning at least by up to one month, from mid-to-late October to mid-November."
Share price and market effect
The full effects of the delay were immediately felt by the producer when its shares dropped 14 cents, or 16 percent, to 72 cents the day following the announcement.
The court's decision has also prompted Deutche Bank (NYSE:DB) to slash its recommendation on the stock. It now lists Lynas as a "sell" at a target of A$0.65, down 21 percent on its previous target.
"We believe Lynas will need additional funds to get it through to first cash flows given a likely three month minimum commissioning period," said Deutsche Bank analyst Chris Terry in a note to clients. "We forecast that Lynas requires $120 million and, given a debt cap of a further $80m, we assume the remaining $40m is sourced through equity."
However, not everyone is abandoning ship just yet. JPMorgan's Mark Busutill noted that the approval is a "materially positive" announcement that will likely alleviate short-term concerns over the company's balance sheet.
"In the current economic environment, we believe the market will likely discount companies with development risk and balance sheet leverage," he said. "Once the news has been factored into the price, we believe the stock will now likely be driven predominately by the outlook for rare earths prices."
Besides the near term effects, the move has caused many to question the long-term effect this decision might have on the rare earths market as a whole. Lynas' Mount Weld mine, located in Western Australia, is considered the world's richest deposit of rare earth minerals, while the company's Malaysian plant has the potential to be the largest rare earth operation outside of China. Its operation has been touted an integral part of the western market's attempt to break China's monopoly on global supply.
Challenging political climate
While the company will press ahead, investors will be watching Malaysia's current political climate with cautionary interest prior to taking up a position. While Lynas was granted permission to build by the current government, this project has caught the attention of the Malaysian public, which is not accustomed to speaking out about sensitive governmental issues.
Though in the past the Malaysian government has used harsh security and defamation laws to imprison people who speak against alleged abuses, opposition to the Barisan Nasional coalition, which has governed Malaysia since it gained independence, is now growing. A local media source claims that for the first time since the mid-1950s there is a real possibility that the coalition could lose power, and as opposition parties have jumped on the Lynas refinery as an issue that might weaken support for the government, a long or even permanent closure is not unfathomable. Either way, the Malaysian government's bid to attract new foreign investment has no doubt been negatively affected by the Lynas affair.
Much remains to be seen in what seems to be a never-ending saga. While the potential of this project is clear, investors will likely remain hesitant to get involved as it has received so much negative publicity. Both Lynas and market observers will soon realize that this project needs to get moving soon if the company is to become the rare earth powerhouse it was once deemed.
Securities Disclosure: I, Adam Currie, hold no direct investment interest in any company mentioned in this article.