Japan Holds "Semi-infinite" Supply of Rare Earths, New Research Shows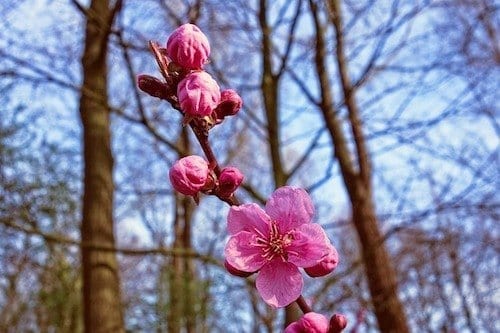 The catch? The 16 million tons of rare earth oxides lie in a Pacific Ocean seabed, meaning extraction could be a challenge.
Japanese waters are home to enough rare earth materials to supply the world on a "semi-infinite basis."
That's according to a new study published on Tuesday (April 10) in the journal Nature. The researchers behind the document say the materials lie in a Pacific Ocean seabed near Minamitorishima Island, which is 1,150 miles southeast of Tokyo.
In a sample survey of the area, the team found an estimated 1.2 million tons of rare earth oxides.
An extrapolation of the data shows that the entire 965-square-mile area could contain over 16 million tons of rare earth oxides. That's equivalent to 780 years' worth of yttrium supply, 620 years of europium supply, 420 years of terbium supply and 730 years of dysprosium supply.
There are 17 rare earths in total, and they are diverse in their applications. As a group, they play a major role in the development of green technologies, and are also used in electronics like laptops and smartphones, as well as for spacecraft and missile weaponry.
China is the most dominant producer of rare earths by far, putting out 105,000 MT in 2017. The country's stranglehold on production has led to high prices and other problems in the past, and market watchers have been eager for other supply sources to emerge.
Reuters notes that Japan began hunting for rare earths deposits in 2010, after China held back shipments during a dispute.
The researchers behind this week's study are optimistic that it will be possible to recover the newly discovered seabed rare earths soon. "[U]sing a hydrocyclone separator enabled us to recover selectively biogenic calcium phosphate grains, which have high [rare earth elements and yttrium (REY)] content (up to 22,000ppm) and constitute the coarser domain in the grain-size distribution."
They explained, "[t]he enormous resource amount and the effectiveness of the mineral processing are strong indicators that this new REY resource could be exploited in the near future."
Reflecting that optimism, shares of Japan Drilling (TSE:1606) and Modec (TSE:6269), a Japanese supplier and operator of offshore floating platforms, saw upticks after the announcement.
Even so, underwater mining is relatively uncharted territory, and extracting Japan's rare earths may prove difficult. Indeed, previous underwater rare earths discoveries have faced heavy skepticism from experts — commercial viability and environmental concerns are just a few of the issues that have been raised.
For now, investors will have to wait and see how the researchers and the Japanese government move forward after this week's news.
Don't forget to follow us @INN_Resource for real-time updates!
Securities Disclosure: I, Charlotte McLeod, hold no direct investment interest in any company mentioned in this article.