House Passes Critical Minerals Act
But the legislation, designed to speed up permit approvals and to reduce US dependence on imports of strategic minerals, faces a major hurdle in the Democrat-controlled Senate.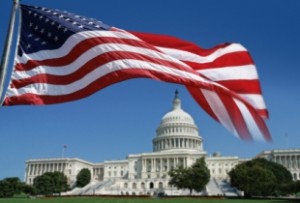 The US House of Representatives has passed a piece of legislation that would speed up mining and exploration permit approvals, but the law is by no means assured passage by the Democrat-controlled Senate.
Known as the National Strategic and Critical Minerals Production Act, the bill was passed 246 to 178, with just 15 Democrats in favor. In the last Congress, 22 Democrats supported a similar bill.
The act would give federal agencies a maximum 30 months to decide on whether to approve or reject permits for exploration and mining, and it limits the ability of opponents to use courts to stop mining.
Republican supporters of the bill say the legislation is needed to speed up mining approvals, to ensure that the US has adequate sources of strategic minerals such as rare earths. Locally sourced strategic minerals would break US dependence on other countries, such as China, on importing the materials, used for defense and other applications.
"Burdensome red tape, duplicative reviews, frivolous lawsuits and onerous regulations can hold up new mining projects here in the U.S. for more than 10 years," The Hill reported House Natural Resources Committee Chairman Doc Hastings (R-Wash.), as saying. "These unnecessary delays cost American jobs as we become more and more dependent on foreign countries for these raw ingredients.
"As China continues to tighten global supplies of rare earth elements, we should respond with an American mineral mining renaissance that will bring mining and manufacturing jobs back to America."
Opponents voted against the bill because they said it would erode environmental protections and because it includes a broad definition of "strategic minerals," The House reported.
"The bill's classification of critical minerals is so broad that even sand and gravel and other such things can fall under its definition," said Rep. Rush Holt (D-N.J.). Attempts by House Democrats to narrow the definition of strategic minerals were unsuccessful.
Not surprisingly, the bill was applauded by the US mining industry.
"Without compromising our rigorous environmental standards, this bi-partisan legislation carefully addresses the inefficiencies of our underperforming system by incorporating best practices for improving coordination among state and federal agencies, clarifying responsibilities, avoiding duplication, setting timeframes and bringing more accountability to the process," National Mining Association CEO Hal Quinn said in a statement.
However, while the bill has the blessings of House Republicans and industry, it is unlikely to gain the support of a majority of lawmakers in the Democrat-controlled Senate. A similar version of the legislation died in the the Senate Committee on Energy and Natural Resources in 2012, Mineweb reported.
Texas Rare Earth Resources (OTCMKTS:TRER), which is developing the Round Top project near El Paso, said the 15 Democrat votes are "a solid sign of a growing consensus on the importance of strategic and critical metals." The rare earths company also decried the predicted demise of the bill in the Senate.
"I am sorry to see some of the news reports stating that now the Amodei bill 'goes to die in the Senate,'" said Chairman Anthony Marchese. "For rare earths and other strategic metals — including beryllium, lithium and uranium — that's a dangerous view to take. Now that the House has recognized the need to develop domestic resources, it is critical to have serious discussion in the Senate on this bill — and on strategic metals policy more broadly."
The US Department of Defense in its biannual Strategic and Critical Materials 2013 Report on Stockpile Requirements, recommends stockpiling $120.43 million worth of heavy rare earth elements (HREEs), Rare Earth Investing News reported.
China, which produces about 95 percent of all rare earths elements, is using government funds to stockpile REEs and in 2012 announced its intention to build a strategic reserve for future shortfalls.
Related reading:
Is Rare Earth Fund Enough to Save China's Domestic Market?
Chinese Stockpiling Around the Corner