Vanadium Prices To Even Out
Though some metal prices have fallen to new lows in recent months, analysts maintain that vanadium prices are still 60% higher than they were two years ago. Where do we go from here?
By Cyrus S Darabshaw Exclusive To Vanadium Investing News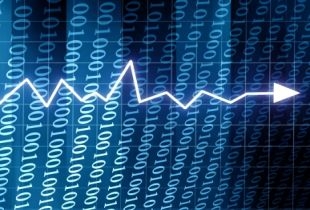 Demand for minor metal vanadium may have turned weak over the last fortnight, but the saving grace was that the current price for both vanadium and uranium will most probably remain at current levels until the end of the year and will not fall any further, say several analysts.
One problem for vanadium players has been the volatility of price movements due to a limited number of suppliers in China and South Africa. Earlier in the year, the price rose due to the shutting down of the production of vanadium oxide and ferrovanadium in these countries.
However, prices fell again when one of the South African producers announced a restart in September. The price currently sits at around $6/lb and present demand remains low.
Vanadium is used to strengthen stainless steel and titanium alloys. Most vanadium is recycled from spent catalysts and metallurgical slag, while some mining operations recover vanadium as a secondary value-added product.
Though some metal prices have fallen to new lows in recent months, analysts maintain that vanadium prices are still 60 per cent higher than they were two years ago.
Demand for vanadium is set to probably grow faster than steel as emerging economies buy more of the steel additive.
Also, like the South African producer, a step up in production was reported from China. The China Metallurgical News has reported that Panzhihua New Steel & Vanadium Co Ltd is now producing over 3,000 tonnes of nuclear power steel pipes, indicating that the company has stepped into the stage for batch production.
In May, it got production approvals by National Nuclear Security Administration, becoming one of the small number of nuclear carbon seamless steel pipe enterprises in the domestic market.
Global demand
Close on the heels of reports of low prices, comes a report filed by global agency Reuters, that said global demand for vanadium was set to go up, as more and more battery-makers realize its energy storage potential for electric cars.
Quoting Julie Lee Harrs, President of the Toronto-based mineral exploration company Uranium Star, an invitee at the international ferroalloys conference in Monte Carlo, the Reuters report said that while people were "very familiar" with the use of vanadium in traditional steel applications, this was only one side of the metal's growth story.
The more exciting growth story, according to Harrs, was the emerging battery technology electric cars and big batteries that could store renewable energy.
Although Uranium Star has uranium assets in Canada, its main focus is the exploration and development of its large vanadium discovery in Madagascar in Africa.
Harrs made another interesting observation – she revealed that the lithium ion battery industry had realized that if one were to combine vanadium and lithium to make an electric car battery, it could stay charged for a much longer time.
Company news
Apella Resources Inc (TSX V: APA) and its board of directors said Apella had successfully completed its initial drilling program on the Iron-T Vanadium-iron-Titanium Project.
The original 10-hole 1000 metre program budgeted for and announced October 26, was increased by the management to 1800 metres at the request of Apella's geological field crew.
Three holes were added bringing the total to 13. The remaining core samples are now being logged and several hundred samples in total will be processed for vanadium, iron and titanium by ALS Chemex Canada and Perth, Australia.
The company is now planning its Phase-II diamond drill program for the Iron-T, and estimates that the next phase will be considerably more extensive than Phase-1.
The Iron-T Project is located near Matagami, Quebec, approximately 250 km west of Chibougamau, the location of Apella's Lac Dore and Lac Dore North Iron-Vanadium-Titanium Projects. The Iron-T Project is Apella's largest Canadian Iron-Vanadium-Titanium project.
Australian resources company, Cape Lambert Iron Ore (ASX: CFE) has been given the go ahead to acquire 37.6 per cent stake in NiPlats, a company developing Australia's largest vanadium deposit.
Cape Lambert, through its subsidiary Mineral Securities Operations, received the nod after shareholders gave approval.
MSOL, a wholly owned subsidiary of Cape Lambert, was acquired by the company as a part of the transaction earlier this year that saw it take on the assets of CopperCo.
Cape Lamber now controls 30 million shares in NiPlats, representing a 37.6 per cent interest with a market value of approximately $17.4 million, based on NiPlats closing share price of 58c on November 11, 2009.
NiPlats is a mining and exploration company whose prime focus is the definition and development of its vanadium, platinum and fluorite discoveries in the East Kimberly region of Western Australian.
Invesco Hong Kong Ltd recently increased its shareholding in China Vanadium Titano-Magnetite Mining Co Ltd to 6.47 per cent from the previous 5.95 per cent, according to the Hong Kong Exchanges and Clearing.
Information from the HKEx showed that Invesco Hong Kong on November 6 bought 10.7 million shares of the company for a total of HK$ 50.4 million.