Steel Price Fluctuations Exert Control Over Manganese
While demand for steel is rising, overproduction and surpluses have put downward pressure on the price of steel, and consequently, manganese. However, strong data shows little signs of weak demand for the metals. Is the downward trend a slowing of emerging economies or simply a price correction? Also, manganese company news, and an interesting development in manganese mining from Korea.
By Michael Montgomery—Exclusive to Manganese Investing News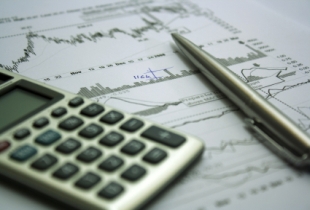 Historically steel demand has driven the manganese market due to the metal's use in steel alloys. Investors looking to capitalize on the manganese market should keep a watchful eye on world steel demand. Almost all reports show demand for steel rising through at least 2012 because of the urbanization of emerging economies such as China and India. However, new data shows that even with rising demand from India and China, there has been downward pressure on the price of steel, therefore the price of manganese has suffered.
"Recently, China's steel market is depressed by both weak demand and surplus supply, with serious price inversion, but iron ore price is more likely to rise… Although the downward space is limited, it is quite likely that steel price will fall again in late June, duet to the current cost and demand relation," according to a Steel Guru report.
World steel production grew by 29 percent in the first quarter of 2010, while demand in steel-hungry countries such as China and India rose by only 6 to 10 percent in the corresponding period. The surpluses have driven prices lower for steel, manganese, and other metals used in alloys. It seems that healthy demand data after the global downturn may have made some steel producers over zealous to profit after suffering through the recession.
As a result, prices for manganese have come down slightly in China. "Although Chinese manganese metal suppliers trimmed FOB prices for 99.7% materials by 2% to $2,750-2,800/mt this week from $2,800-2,850/mt last week on weaker market sentiments, traders reported scant done deals this week," according to a report from Platts.
While downward price trends for steel may seem like bad news for manganese, demand for steel is still rising; consequently, demand for manganese is rising as well. The price shortfalls predicted in late June should correct with the increase in demand.
"The price of manganese ore produced in Australia and South Africa for shipments to China in June of 2010 will rise, following the rise for May shipment. Major manganese mines notified on the end of last week the consumers concerned in China of a rise of 10% to 11%," as reported on Steel Guru.
Demand for steel in India is rising not only from increased urbanization, but also from impressive auto sales data. New car sales jumped in April by 39.5 percent in year to year comparison, sales in March were even higher. "In the fiscal ended 31 March, the Indian economy grew 7.4%, with industrial output growing 9.3%, beating estimates of 8.2%," reported Shally Seth, from Live Mint. The appetite for steel in emerging economies will drive the metals markets for quite sometime.
Manganese Company News
Baja Mining Corp. [TSE:BAJ] has announced progress on debt financing for its Boleo project in Baja California, Mexico. The company has reached an agreement with Louis Dreyfus Commodities Metals Suisse SA. "Three transactions which, when completed, are expected to satisfy important parts of the financing package for the Boleo Project," according to the press release.
The Boleo project is a copper-colbalt-zinc-manganese mine in Baja, Mexico consisting of 265 million tonnes of measured and indicated resources and approximately 165 million tonnes of inferred resources.
Ecometals Limited [CVE:EC] benefited from a Brazilian Appeals Court ruling on environmental liabilities stemming from the Serra do Navio mine. The ruling put responsibility for the operation and cleanup on Alto Tocantins Mineracao Ltda (Tocantins). "The environmental legacy from the former ICOMI mine at Serra do Navio involves rehabilitation of the site, which was initiated but never completed by Tocantins," said the press release.
The ruling means that Ecometals can be issued environmental permits on future projects in Brazil. The issuance of environmental permits means that the company can now begin to start selling the stockpile of manganese from the operation, which totals 3.3 million tonnes.
In an interesting development, Korea is exploring the harvesting of manganese nodules from the depths of the ocean. "We secured 75,000 square kilometers of open sea in the Pacific Ocean under which some 510 million tons of manganese nodules are estimated to be buried. Additionally, we secured the right to explore 20,000 square kilometers of the open water near the Kingdom of Tonga in the South Pacific where around 300,000 tons of gold are likely buried," said Kang Jung-keuk, President of the Korea Ocean Research and Development Institute.
To mine the metals from the sea floor an un-manned robot dubbed 'MineRo' is being assessed. The robot was successfully tested at a mere 100 meters below the surface; however, researchers are hopeful that the robot could work at a depth of 5,000 meters. This is an interesting development if the robot could mine metals in an economically viable way, considering that Alan A. Archer of the London Geological Museum in 1981 estimated the resources to be about 500 billion tons.