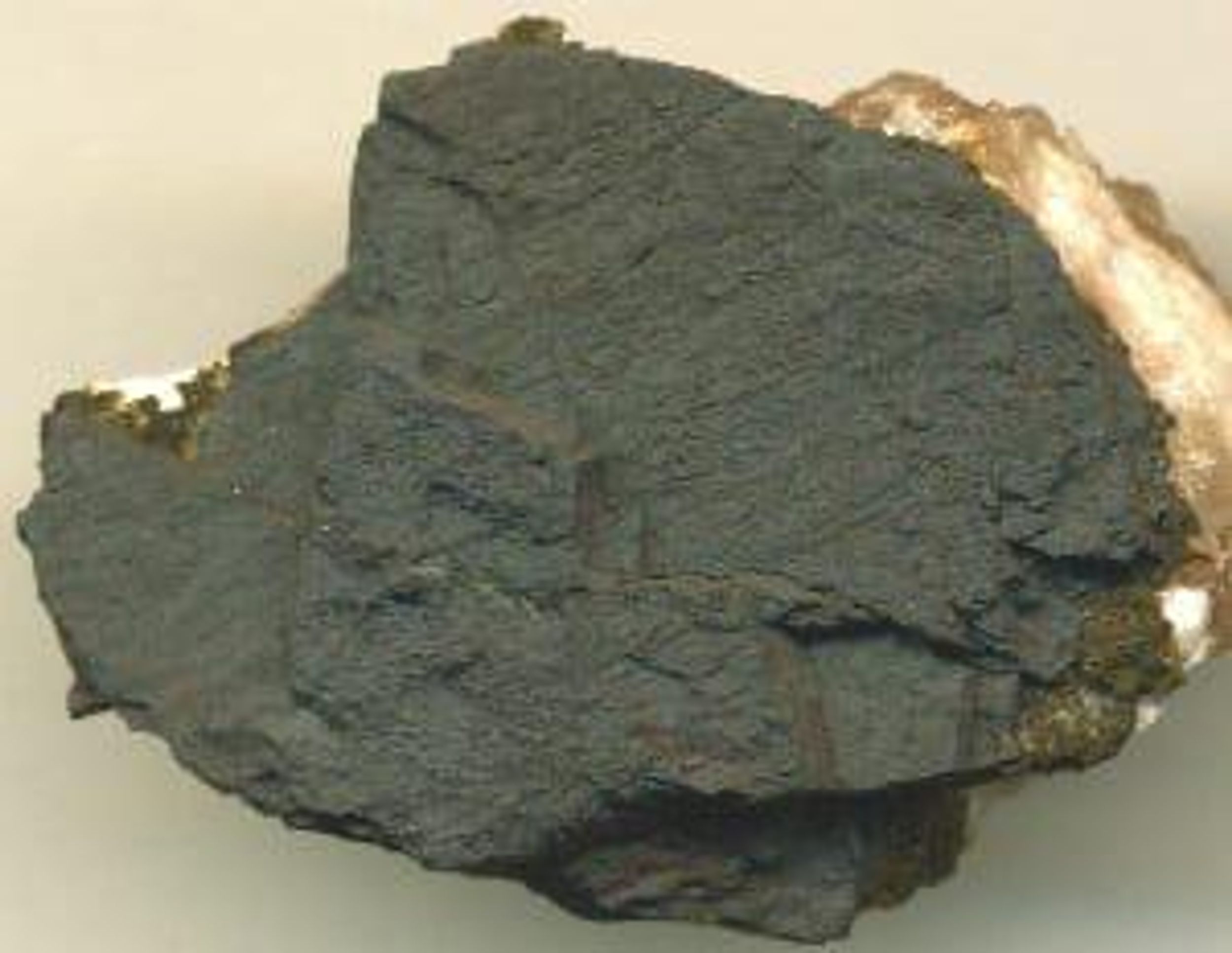 Here's a look at five interesting manganese properties that every investor should know about before jumping into the sector.
Manganese is a brittle, hard, gray-white critical metal that is vital for human life.
There are many manganese properties worth knowing, and some may even come as a surprise. For example, although its name comes from the Latin word for magnet, "magnes," manganese itself is not magnetic.
Manganese compounds have been used since ancient times, but it wasn't until 1774 that the metal was recognized as a distinct element. Since manganese properties are similar to those of iron, most of the metal is consumed by the steel industry. That said, the battery space is the second-largest consumer of manganese, and in the future it is expected to drive demand significantly.
Given those two key applications, interest in manganese continues to rise, and some market watchers believe the next few years could be bright for the metal. With that in mind, here's a look at five manganese properties that every investor should know before jumping into the sector.
1. Manganese is essential for free oxygen on Earth
One of the key manganese properties to know is that it's an essential element in photosynthesis, and without it there would be no free oxygen on Earth. What's more, manganese is an crucial nutrient that is involved in many chemical processes in the body, including bone formation.
2. Manganese uses are diverse
As mentioned, manganese is primarily consumed by the steel industry — in fact, about 85 to 90 percent of mined metal goes toward steel production. Among other things, manganese properties can improve the strength, toughness and stiffness of steel. According to the International Manganese Institute, no satisfactory substitute for manganese in steel has been identified.
Aside from steel, manganese uses include batteries, chemicals, stainless steel and other metallurgical applications. Click here to learn more about manganese uses.
3. Manganese is fairly common in nature
According to the US Geological Survey, land-based manganese resources are large, but irregularly distributed. Indeed, in terms of abundance in the Earth's crust, manganese is second only to iron among the transition elements. It is also roughly similar to iron in its physical and chemical properties, but is harder and more brittle.
In 2017, global manganese production reached 16,000 MT, a slight increase from 2015, when it clocked at 15,700 MT. South Africa, the top-producing country, accounts for about 78 percent of the world's identified manganese resources, while Ukraine accounts for about 10 percent.
4. There are large manganese reserves on the seafloor
Many thousands of square kilometers of the seafloor are covered by metal-bearing nodules. According to the International Manganese Institute, quantitative estimates vary, but on average nodules contain 25 percent manganese and lie in layers at a depth of approximately 5,000 meters. Recovery would likely be expensive and difficult, but these reserves are seen as a potentially valuable resource for the long term.
5. Investing in manganese can be challenging
Last on our list of manganese properties is the fact that investors looking to jump into the manganese market may find it challenging to get exposure to the metal. While a number of large companies do produce some manganese, it is difficult to find major producers of manganese that are not private. Big companies that have some exposure to manganese include: South32 (ASX:S32), Eramet (EPA:ERA), Anglo American (LSE:AAL) and Vale (NYSE:VALE).
Investors interested in smaller companies may want to look at manganese juniors. Click here to read a brief overview of how to start investing in the manganese industry. You can also let us know in the comments which of these properties you found the most interesting.
This is an updated version of an article originally published by the Investing News Network in 2017. 
Don't forget to follow us @INN_Resource for real-time news updates.
Securities Disclosure: I, Amanda Kay, hold no direct investment interest in any company mentioned in this article.
Featured
Investing News Network websites or approved third-party tools use cookies. Please refer to the  cookie policy for collected data, privacy and GDPR compliance. By continuing to browse the site, you agree to our use of cookies.