How to Invest in Manganese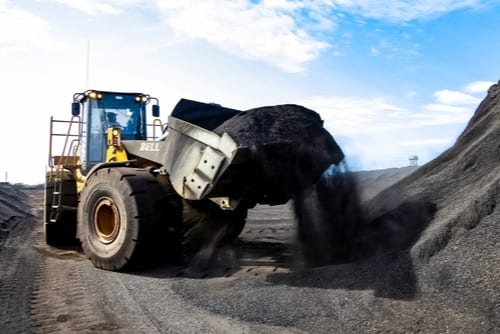 Curious about how to invest in manganese? Here's a brief overview of the manganese industry, from supply and demand to how to invest.
Manganese is an important industrial metal. More than 90 percent of global consumption is closely tied to the steel and construction sectors, and China is a major consumer of the metal.
Despite its solid demand base, the manganese price has been a victim of volatility in the past few years.
According to a Roskill market report on the metal, significant growth in manganese production in Ghana, Gabon and South Africa, as well as an increase in Chinese port stocks, led to oversupply in the manganese market, placing "downward pressure" on the manganese price in 2019 and into early 2020.
More recently, the manganese price spiked briefly in early 2020 as COVID-19-related lockdowns at manganese operations slowed production.
Since then, China has seen a strong infrastructure-focused economic rebound, although that's not the case in the rest of the world. As a result, Chinese demand is central to the outlook for manganese.
Read on for a closer look at manganese supply and demand dynamics, and for an overview of why the metal could be a compelling investment choice in the coming years.
How to invest in manganese: Supply and demand
As mentioned, the steel sector accounts for most manganese demand, using it as a deoxidizing and desulfurizing additive and as an alloy constituent. Among other things, manganese can improve the strength, toughness and stiffness of steel. In turn, the steel sector is a key driver of the manganese price.
The global manganese alloy market was worth US$12.26 billion in 2019, according to a report from Research and Markets. All told, this market is projected to grow at a compound annual growth rate of 7.1 percent to reach US$21.23 billion by 2027; its growth will be driven largely by "rising demand from the automotive industry and growing usage of steel," but could be limited by factors like market volatility.
The electric vehicle battery industry represents the second largest consumer of manganese today, and many market watchers believe that demand from this sector could be set to increase in the future.
Manganese dioxide has long been used as a depolarizer in alkaline batteries, but this is not the manganese battery market that is currently the most interesting. Instead, attention is being drawn to lithium-ion battery chemistries that require manganese — these include lithium-manganese oxide batteries and lithium-nickel-manganese-cobalt oxide batteries.
In these batteries, electrolytic manganese dioxide is used as a cathode material. Many investors who believe that battery sector demand for manganese will increase are optimistic that lithium-ion batteries that require manganese will become more common in the future.
"Manganese sulphate demand from lithium-ion batteries is expected to double over the next decade as EV market penetration ramps up and will have significant impacts on the manganese metal supply chain," the Roskill report notes. The firm also states that over the next decade the use of manganese in batteries should "grow rapidly," although steel will still dominate demand.
While the steel and EV battery industries are the top consumers of manganese, other uses of manganese exist as well, with the metal turning up in chemicals and more.
Looking at supply, major producers have manganese-mining operations in Australia, Gabon and China, as well as South Africa, which holds 80 percent of the world's reserves. Global manganese production reached 19 million metric tons in 2019, a slight increase from 2018, as per the US Geological Survey.
How to invest in manganese: Large and small stocks
Investors looking to jump into the manganese market may find it challenging to gain exposure to the metal. While a number of large companies are involved in manganese production, it is difficult to find major manganese producers that are not listed privately.
Major mining companies that have some exposure to manganese include: South32 (ASX:S32,OTC Pink:SHTLF), Eramet (EPA:ERA), Anglo American (LSE:AAL,OTCQX:AAUKF) and Vale (NYSE:VALE).
Investors interested in smaller manganese-focused companies may want to look at juniors. A few are listed below — all trade on Canadian, American or Australian exchanges, and all had market caps between $5 million and $250 million as of January 11, 2021:
This is an updated version of an article originally published by the Investing News Network in 2017.
Don't forget to follow us @INN_Resource for real-time news updates!
Securities Disclosure: I, Melissa Pistilli, hold no direct investment interest in any company mentioned in this article.
Editorial Disclosure: A.I.S. Resources, American Manganese and Giyani Metals are clients of the Investing News Network. This article is not paid-for content.