Many mining companies in the Pilbara region of Western Australia have been consolidating manganese and iron ore operations. Pallinghurst Resources describes their strategy as a 'steel feed corporation,' producing all the products for steel milling operations. Also, Consolidated Minerals and OM Holdings are talking merger.
By Michael Montgomery—Exclusive to Manganese Investing News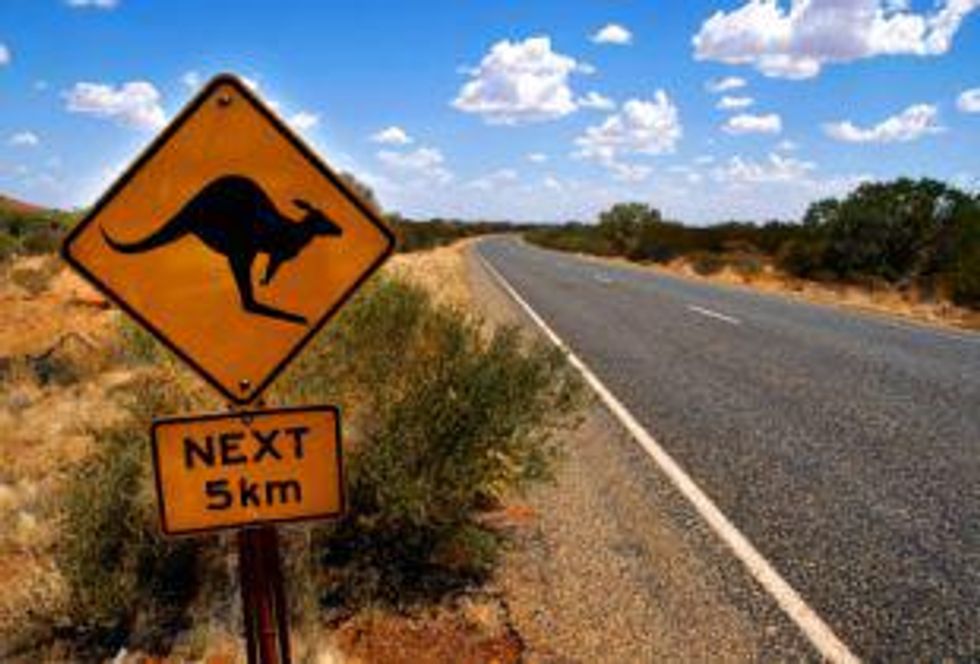 Australian manganese mining operations have been ramping up production to benefit from the steadily increasing demand for steel since the bottom of the global economic downturn. Prices for manganese have been rising, helping mining company's balance sheets, and expanding operations.
This is the case for Consolidated Minerals' Woodie-Woodie operation in Australia. The operation is run by Ukrainian billionaire Gennadiy Bogolyubov's Pilbara Manganese, a subsidiary of Consolidated Minerals. "Bogolyubov wants to raise annual manganese production by 25 percent to meet rising global demand from steelmakers," stated Jason Scott, for Bloomberg. The mine produces 10 percent of the world's high-grade manganese with last year's production at 961,000 tons. For 2010, the mine is on a course to produce 1.2 million tons.
The company has also been in talks with OM Holdings Limited (ASX:OMH) about a possible merger of manganese operations that would create the world's second largest manganese producer, behind only BHP Billiton Ltd. OM holding's main resource, the Bootu Creek mine, is on track to produce 850,000 tons of manganese. Consolidated Minerals already owns an 11.5 percent share in OM Holdings through its Stratford Sun Ltd. subsidiary. However promising the merger looks, CEO Glenn Baldwin has stated that there is no timetable yet but talks are 'ongoing.'
In other merger news, Jupiter Mines (ASX:JMS) shareholders have voted to approve the deal to combine with Pallinghurst Resources Ltd. Jupiter's main asset is the Tshipi Kalahari manganese project in South Africa, which has a reserve of 163 million tons of the metal.
"The completion of the transaction will enable renewed focus on the mine development at Tshipi, as well as further exploration at Jupiter's Mount Ida iron ore project in the Yilgarn, and the Oakover manganese tenements in the Pilbara," reports Alex Wright, of The Royal Gazette.
The formation of the two will help Pallinghurst's 'steel feed corporation' model. A sort of vertical integration for steel production including iron ore and manganese operations.
Other iron ore producers are echoing the desire to produce both iron ore and manganese. Atlas Iron Ltd (ASX:AGO) has a 46 per cent share of manganese miner Shaw River Resources (ASX:SRR), and may be looking for more exposure in the manganese market. "Why export a $US100-a-tonne product when you can export a $US300-a-tonne product? We're not about to bid for Shaw but that's why we're backing those guys in the Pilbara and in Ghana, and wherever else they go," stated Atlas managing director, David Flanagan.
This makes sense, especially in the Pilbara region of Australia. The region produces most of the continent's iron ore and manganese. The mining technology is very similar for the two types of operations, saving on production costs as well as creating a more high value finished product.
Another manganese operation in the region is the Nicholas Downs owned by Mineral Resources Limited (ASX:MIN). The mine is targeted to produce 40,000 tonnes per month of 40 percent ferruginous manganese. The operation is getting help from "Hancock Prospecting has taken a 3% shareholding in ASX-listed Mineral Resources (MRL), by exercising five million options, at a cost of around A$30,2-million," reports Esmarie Swanepoel, for Mining Weekly.
Mineral Resources posted a net profit after tax of $97 million for 2010, a 199 percent improvement over the following year. The company also recently acquired Polaris Metals, an aspiring iron or producer in Australia, as well as Mesa Minerals (ASX:MAS) a manganese processing technology company. The move to acquire these two companies looks similar to the "steel feed" strategy of Pallinghurst. This is nothing new in the industry, as many mining companies produce an array of different ore. The consolidation of manganese and iron ore operations in this region of Australia is a reflection of risingsteel demand stemming from growing Asian economies. BHP Billiton (NYSE:BHP; ASX:BHP)and Rio Tinto (ASX:RIO; LON:RIO) have stated that they expect steel demand to double from 2008 levels by 2020.
Investing News Network websites or approved third-party tools use cookies. Please refer to the  cookie policy for collected data, privacy and GDPR compliance. By continuing to browse the site, you agree to our use of cookies.