American Manganese Inc. Updates Lithium Ion Battery Recycling and Discusses Metal Markets
Sep. 14, 2017 06:51AM PST
Battery Metals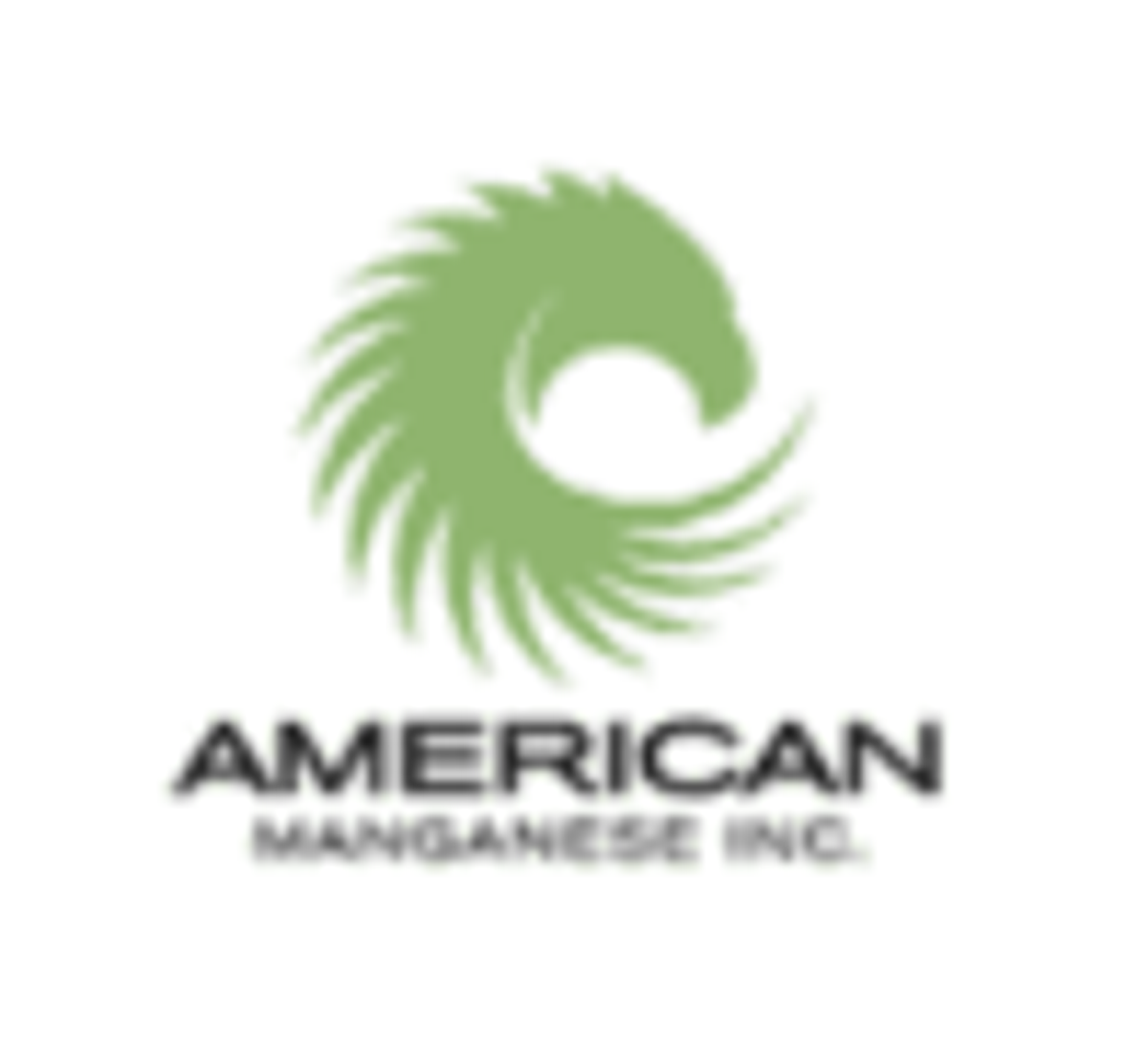 Larry W. Reaugh, President and Chief Executive Officer of American Manganese Inc. (TSXV:AMY; PINKS:AMYZF;FRANK:2AM) , is pleased to announce that Kemetco has now completed the successful production of rechargeable lithium ion batteries from recycled Lithium Manganese Oxide (LMO), Lithium Cobalt Oxide (LCO), Lithium Nickel Manganese Cobalt Oxide (NMC) and Lithium Nickel Cobalt Aluminum Oxide (NCA) batteries from recycled materials, …
Larry W. Reaugh, President and Chief Executive Officer of American Manganese Inc. (TSXV:AMY; PINKS:AMYZF;FRANK:2AM) , is pleased to announce that Kemetco has now completed the successful production of rechargeable lithium ion batteries from recycled Lithium Manganese Oxide (LMO), Lithium Cobalt Oxide (LCO), Lithium Nickel Manganese Cobalt Oxide (NMC) and Lithium Nickel Cobalt Aluminum Oxide (NCA) batteries from recycled materials, produced with AMI's hydrometallurgical process technology. The four batteries representing the leading chemistries in the rapidly evolving battery space.
AMI's research work is on schedule and on budget for the completion and filing of American Manganese's patent application by November 2017.  AMI's technology has been successful in making (LMO), (LCO), (NMC) and (NCA) batteries from recycled materials resulting in AMI's ability to cover a wide market spectrum as follows:
 LMO are high power batteries commonly used in power tools
 LCO are high energy batteries and used extensively in personal electronics, smartphones and notebook computers
 NMC and NCA batteries provide a combination of power and energy, and are becoming the preferred chemistries for the rapidly growing electric vehicle market
The Lithium Ion Battery market could reach *$69 Billion by 2022 From $23.5 Billion in 2015.
*Sourced from: http://www.marketsandmarkets.com/
"The cathode metal markets continue to be robust, especially Cobalt at $61,000/tonne, lithium carbonate at $12,000/tonne, with nickel up 35% in the last 60 days to $12,000/tonne," said Mr. Reaugh.  "This bodes well for AMI's recycling opportunities."
Prices of large flake graphite have been rising in the past few months to $1,150/tonne.
The Company will begin research to recover the graphite from the anodes (copper foils) once the US patents are filed, and anticipates possible filings of additional patents relating to Kemetco's ongoing research.
 
American Manganese Inc. is a diversified specialty and critical metal company focused on capitalizing on its patented intellectual property through low cost production or recovery of electrolytic manganese products throughout the world, and recycling of spent electric vehicle lithium ion rechargeable batteries.
Interest in the Company's patented process has adjusted the focus of American Manganese Inc. toward the examination of applying its patented technology for other purposes and materials.  American Manganese Inc. aims to capitalize on its patented technology and proprietary know-how to become and industry leader in the recycling of spent electric vehicle lithium ion batteries having cathode chemistries such as:  Lithium-Cobalt, Lithium-Cobalt-Nickel-Manganese, and Lithium-Manganese.
To review The Most-Lucrative Niche in Cobalt Market article on AMI by Stockhouse please view here: http://www.stockhouse.com/news/newswire/2017/08/22/the-most-lucrative-niche-cobalt-market.
Kemetco Research is a private sector integrated science, technology and innovation company. Their Contract Sciences operation provides laboratory analysis and testing, field work, bench scale studies, pilot plant investigations, consulting services, applied research and development for both industry and government. Their clients range from start-up companies developing new technologies through to large multinational corporations with proven processes.
Kemetco provides scientific expertise in the fields of Specialty Analytical Chemistry, Chemical Process and Extractive Metallurgy. Because Kemetco carries out research in many different fields, it is able to offer a broader range of backgrounds and expertise than most laboratories.
 
On behalf of Management
AMERICAN MANGANESE INC.
Larry W. Reaugh
President and Chief Executive Officer
Information Contacts:
Larry W. Reaugh
President and Chief Executive Officer
Telephone:  778 574 4444;
Email: lreaugh@AMImn.com
www.americanmanganeseinc.com
Neither the TSX Venture Exchange nor its Regulation Services Provider (as that term is defined in the policies of the TSX Venture Exchange) accepts responsibility for the adequacy or accuracy of this release.  This news release may contain "forward-looking statements", which are statements about the future based on current expectations or beliefs.  For this purpose, statements of historical fact may be deemed to be forward-looking statements.  Forward –looking statements by their nature involve risks and uncertainties, and there can be no assurance that such statements will prove to be accurate or true.  Investors should not place undue reliance on forward-looking statements.  The Company does not undertake any obligation to update forward-looking statements except as required by law.
Click here to connect with American Manganese Inc. (TSXV:AMY; PINKS:AMYZF;FRANK:2AM) to receive an Investor Presentation.
Source: fscwire.com
Investing News Network websites or approved third-party tools use cookies. Please refer to the cookie policy for collected data, privacy and GDPR compliance. By continuing to browse the site, you agree to our use of cookies.