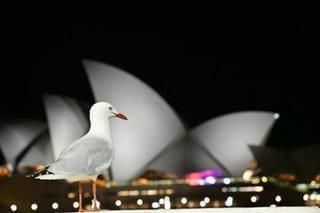 The company has entered into a mine gate sale arrangement with Atlas Iron and an offtake agreement with Global Advanced Metals.
Pilbara Minerals (ASX:PLS) had an active day on Wednesday (December 21), announcing two deals related to its Western Australia-based Pilgangoora lithium-tantalum project.
The first deal is a mine gate sale agreement under which Pilbara will supply Atlas Iron (ASX:AGO) with direct-shipping ore (DSO) from Pilgangoora.
Per the arrangement, Pilbara will deliver a minimum of 1 million tonnes of unprocessed run-of-mine lithium-tantalum material from Pilgangoora on a schedule that will allow Atlas to ship 100,000 tonnes of DSO per month to offtake customers. Shipping is scheduled to start in the June 2018 quarter.

The plan is for Atlas to use its existing processing and logistics infrastructure to crush the DSO and then ship it to customers. Atlas has already signed a memorandum of understanding with Sinosteel Australia under which Sinosteel Australia will be able to buy up to 1.5 million tonnes of DSO from Atlas.
"From Pilbara's perspective, this is an opportunity to generate upfront revenue and cash-flow in the early stages of commissioning and ramp-up of the Pilgangoora Project, without detracting from our core focus on building a longterm spodumene concentrate business," said Ken Brinsden.
Brinsden, who is managing director and CEO of Pilbara, added that generating early cashflow is a "significant bonus" for a company at Pilbara's stage. He also said that the company's long-term goal is still to supply "a consistent, secure and high-quality 6% spodumene concentrate product from Pilgangoora." Pilbara is currently targeting commissioning at Pilgangoora for Q2 2018.
Atlas has said that it expects to generate an operating margin of $15 to $20 per tonne selling the DSO it gets from Pilgangoora. "This deal is another step forward for our business,"
said Cliff Lawrenson
, the company's managing director.
The company is currently mining and exporting DSO from its operations in Western Australia, which include the Abydos mine and the Mount Webber mine. However, it has been looking to diversify on the back of the low
iron
ore prices seen in recent years. "This is the first revenue earning agreement we have reached as part of our diversification strategy and it will not be the last," Lawrenson added.
In addition to the deal with Atlas, Pilbara said Wednesday that it has
entered into an offtake agreement
with a subsidiary of Global Advanced Metals, a leading vertically integrated provider of tantalum metallurgical products and tantalum powders. Under the arrangement, Pilbara will sell Global 100,000 pounds of contained Ta2O5 in concentrate from Pilgangoora for a two-year period.
According to Pilbara, the material it sells to Global will cover a portion of forecast Stage 1 production at Pilgangoora in a lower-grade concentrate category. The company "remains engaged with [other] buyers in the tantalum market for the balance of its tantalite production," and hopes to begin supplying Global with material in the second half of 2018. Pilbara will deliver the product at the Pilgangoora mine gate.
At close of day Wednesday, Pilbara's share price was sitting at $1.17, down 1.68 percent. Year-to-date its share price is up an impressive 131 percent.
Don't forget to follow us @INN_Resource for real-time updates!
Securities Disclosure: I, Charlotte McLeod, hold no direct investment interest in any company mentioned in this article.