The US administration has moved toward imposing the first federal limits on climate-changing pollution at the Copenhagen meet. A green signal for lithium batteries. But too many naysayers spoil the broth.
By Kishori Krishnan Exclusive To Lithium Investing News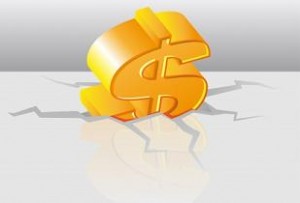 They are all the rage – solar energy, clean fuels, ethanol, rechargeable batteries and geothermal energy. With the world working on ways to reduce carbon emissions, amidst the two-week meeting of 192 nations in Copenhagen, the Obama administration took a major step Monday.
The US administration moved toward imposing the first federal limits on climate-changing pollution from cars, power plants and factories, declaring there was compelling scientific evidence that global warming from manmade greenhouse gases endangered everyone's health.
The announcement by the Environmental Protection Agency (EPA) was clearly timed to build momentum toward an agreement at the international conference on climate change.
It was a sure-shot thumbs up for rules that would eventually force the sale of more fuel-efficient vehicles. Given the investment and innovation pouring into lithium-ion battery technology for electric cars, it could well provide a greener power grid.
Although no analysis has been conducted by the EPA on costs of such broad regulations, the price tag of the proposed climate-related car rules has been estimated at $60 billion, with an estimated benefit of $250 billion.
Soon on the road
The race to build lithium-ion batteries for vehicles has never been hotter.
Massive international battery makers may dominate the mobile device and laptop markets for lithium-ion batteries, but a growing number of companies — some founded just in the last year, others that have been around for over a decade — are hoping to carve out a niche for themselves in the battery vehicle market.
And they are raising money. Big time.
Massachusetts-based A123Systems raised $132 million in late 2007.
ActaCell raised $5.8 million in a first tranche led by DFJ Mercury and joined by Google.org last summer. ActaCell has been working toward a 2010 commercial launch.
Massachusetts-based laptop battery maker Boston-Power aims to build a new lithium-ion battery factory within three years in Auburn, Mass, for both laptop and vehicle battery cells — if it wins approval from the DOE for about $100 million in grants.
Azusa, California-based startup firm CFX Battery reportedly raised $15 million.
Envia Systems, based in Hayward, California, raised a $3.2 million first round of financing late last year from Bay Partners and Redpoint Ventures.
Mobius Power, based in Fremont, California, was founded in 2007 with a reported $4.5 million investment from Walden International, Lightspeed Venture Partners and Sigma Partners.
Who are these guys?
Nobody's baby
Even as the government is trying to stimulate the growth of fuel-efficient cars by offering automakers $25 billion worth of loans to produce them and consumers a tax credit of up to $8,000 per vehicle to buy them, smaller firms are getting hooked on to the the benefits of lithium-ion batteries and its varied uses.
These incentives help, according to automotive analyst John Wolkonowicz, because alternative-fuel vehicles are more expensive. Still, he says sales will be limited.
Another sour note was added by Wolkonowicz, of IHS Global Insight in Lexington. "The majority of Americans don't want these vehicles.''
Nissan also added its bit, though it is one of the more aggressive promoters of fuel-efficient cars. Its Leaf electric goes on sale next year. By 2020, only 10 per cent of sales will be electric cars, predicted Scott Becker, Nissan North America senior vice president, at a conference last week.
Is green energy only an auto marketing tool then?
No way
Not so. Pike Research has forecast that revenue from lithium ion batteries, which appears to be the mainstay of fuel-efficient cars, will represent 26 per cent of the $4.1 billion global stationary energy storage business by 2018.
The global market for lithium-ion batteries in utility-scale applications (storing energy from intermittent renewable sources like solar and wind) is set to grow to $1.1 billion by 2018 — at a rate faster than at least 10 other energy storage options for the grid, including pumped hydro, compressed air and flow batteries.
Others see promise in lithium ion, too. "It's a more stable battery," says Richard Baxter, a Boston-based principal at Charles River Associates International, a consulting firm. It requires less maintenance than lead-acid batteries, Baxter adds.
Engineers are just beginning to work on lithium-ion batteries for grid support, though they are widely used already in personal devices such as cellphones and laptop computers
Demand down
However, lithium prices have been flat through 2009 bolstered by the steep fall in the US dollar. Demand slumped through the third quarter 2009.
Though the next six months would be critical, a recovery is likely soon, according to Lithium consultants TRU Group Inc.
Check out how these stocks are doing:
SQM (SQM) Large lithium producer.
Advanced Battery Technologies (ABAT) Makes polymer lithium batteries.
Arotech Corporation (ARTX) Makes lithium batteries and other products.
China BAK Battery (CBAK) Lithium batteries.
Ener1 (HEV) Lithium batteries.