Zinc Prices to Remain Steady Throughout 2013
Prices for zinc are expected to remain relatively rangebound this year, but a recent report suggests that the market for the metal could be worth $34.4 billion in 2018.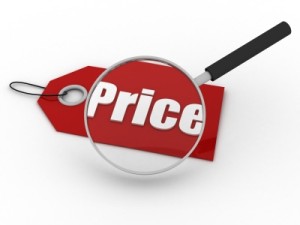 At the end of May, FastMarkets released its Zinc Analysis and Forecast Q1 2013 report, noting in the document that although zinc demand is expected to increase throughout 2013, the metal is not likely to be in short supply.
The demand increase is expected to come from the US, China and Asia in general, the report states, with consumption in Europe likely to decline on the back of "deteriorating manufacturing PMI numbers this year, continuing austerity and much uncertainty as to whether the EU/ECB's restructuring programme will remain on track."
In terms of supply, FastMarkets emphasizes that it is important to remember that while refined zinc production fell 3.5 percent last year, mine output rose 5 percent; together, those factors have caused a build up in concentrate supply. Stockpiles of refined metal and "a surplus of refining capacity" will also help keep the metal readily available.
The upshot of FastMarkets' report is that zinc prices are likely to "remain in the sideways trading range" of $1,800 to $2,250 per metric ton (MT) this year. During Q2, the company expects prices to fall between $1,750 and $2,100 per MT, a slightly lower range.
Looking further into the future, Research and Markets' report, Global Zinc Industry 2013-2018: Trends, Profits and Forecast Analysis, also released toward the end of May, states that the global zinc market could be worth $34.4 billion in 2018 with a compound annual growth rate of 4.4 percent over the next five years.
The firm believes that the sector will be driven by "demand of zinc for galvanizing steel from construction sector, demand of zinc alloys and die-casting in automobile sector, and investment in infrastructure development are the industry's major drivers." It expects rising energy costs and government mining regulations, among other things, to pose challenges.
Price update
Zinc began the year strongly, trading at nearly $2,200 per MT in January, but since then it has seen declines, passing just below $1,800 per MT in April.
Currently, London Metal Exchange zinc is trading at $1,895 per MT, according to Metal-Pages. Zinc for delivery in three months is selling for $1,929 per MT.
Zinc-air battery advancements
Last month, Zinc Investing News reported that Eos Energy Storage and Consolidated Edison Company of New York had teamed up to test one of Eos' zinc-air batteries on New York's electricity grid. Since then, researchers at Stanford University have reported that they too are working on moving zinc-air battery technology forward, noting that they have created "an advanced zinc-air battery with higher catalytic activity and durability than similar batteries made with platinum and other costly catalysts," Stanford News Service said.
Like those working on the Eos battery, the Stanford researchers believe that their work could lead to the creation of a lower-cost alternative to lithium-ion battery technology.
Company news
The government of Australia's Northern Territory last week approved Glencore Xstrata's (LSE:GLEN) AU$369-million expansion of its McArthur River zinc mine.
The expansion will extend the mine's life by nine years, to 2036, and will allow the mine to produce 800,000 MT of zinc per year, up from the 360,000 MT previously expected, Mining Weekly reported Willem Westra van Holthe, the Northern Territory's mines and energy minister, as saying. The approval also makes the mine the largest zinc resource in the world.
Westra van Holthe also noted that the mine will benefit the Northern Territory in that it will boost the region's industryial output by $8.4 billion over its lifespan. Further, Glencore Xstrata will spend "75% of capital expenditure and 100% of operational expenditure for the project with Northern Territory suppliers and industry."
Junior company news
On May 31, Canadian Zinc (TSX:CZN,OTCBB:CZICF) sold Sandstorm Metals & Energy (TSXV:SND) a 1.2-percent net smelter return royalty on its zinc-silver–lead Prairie Creek mine, which is in the final stages of permitting, raising US$10 million in the process.
The agreement gives Canadian Zinc the option to buy back the royalty using the $10 million it received from Sandstorm in the next 30 months as long as it enters a metal stream agreement with Sandstorm at that time. If Canadian Zinc chooses to do that, Sandstorm will provide it with a minimum of $90 million to finance the mine's development; Canadian Zinc will then provide Sandstorm with production "at a significantly reduced cost," according to The Northern Miner.
Canadian Zinc has not yet decided how to allocate the cash, but will do so in the upcoming weeks. Prairie Creek is expected to put out 60,000 MT of zinc concentrate containing 76 million pounds of zinc each year. That's in addition to 60,000 MT of lead concentrate containing 90 million pounds of lead.
Securities Disclosure: I, Charlotte McLeod, hold no direct investment interest in any company mentioned in this article.
Related reading:
New York to be Testing Ground for Zinc-air Battery Technology