Lead and Zinc join base metal rally
By Leia Michele Toovey- Exclusive to Lead Investing News
Lead and zinc prices have been on board for the base metal rally, zinc on the LME is currently trading for $1,633.50 per tonne, up 30 per cent so far this year.  The metal used to galvanize steel touched a four-year low of $1,038 on Dec.12, […]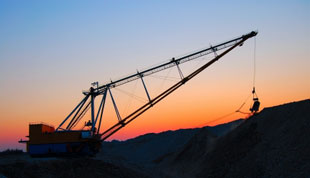 By Leia Michele Toovey- Exclusive to Lead Investing News
Lead and zinc prices have been on board for the base metal rally, zinc on the LME is currently trading for $1,633.50 per tonne, up 30 per cent so far this year. The metal used to galvanize steel touched a four-year low of $1,038 on Dec.12, after reaching $2,900 earlier last year. LME zinc stocks have declined, falling to about 10 days' worth of consumption. Much of the LME stock has been going to China as part of the SRB's restocking program, which in turn have opened a strong arbitrage trade between the higher Shanghai prices than that of the LME, encouraging further imports. LME three-month lead has skyrocketed up to $1,786.00 as of June 11. Stockpiles are at approximately 81,000 tonnes- roughly three days worth of consumption. Lead has been moving upward in unison with copper, and the metal has received extra benefit by the normally recession-resistant replacement battery sector, which accounts for about 40 per cent of lead off-take, as an unusually cold winter in the northern hemisphere has forced many car owners into replacing their batteries Company news
Australian miner Oz Minerals Ltd. said Thursday its shareholders have approved a plan to sell most of its assets to a Chinese buyer. More than 90 per cent of Oz Minerals shareholders who cast ballots were in favor of the 1.7 billion Australian dollar ($1.2 billion) sale to China Minmetals Nonferrous Metals Co., Oz Minerals said in a letter to the Australian Securities Exchange. The deal includes mining operations in five areas that produce zinc, copper, lead and silver. Oz Minerals will retain its Prominent Hill gold and copper mine, which Minmetals was barred from purchasing because it lies in a military area. Oz Minerals also has agreed to sell a gold and silver mine in Indonesia to another Chinese buyer, China Sci-Tech Holdings Ltd., for $211 million.
Japan's third-largest trading company, Sumitomo metals, will increase production at its zinc mine in Bolivia this year after the project turned profitable in the past quarter on reduced costs and rising metal prices. Output will exceed an original plan to produce 225,000 metric tons of zinc in concentrate after ore processing reached 44,000 tons a day in April, 10 per cent more than planned. Production was 204,000 tons last year and 69,000 tons in the past quarter. Tokyo-based Sumitomo expects to gain 260 million yen in profits from the mine, located about 500 kilometers (311 miles) south of the Bolivian capital La Paz, in the year to March 31, 2010. The company booked a loss of about 6 billion yen from the project last fiscal year.
Doe Run Peru has been forced to shut all its smelter operations after failing to reach an agreement with banks and mining suppliers, a union official said today. The company, a unit of New York Renco Group Inc., is unable to pay its 3,700 workers and has no cash for metal supplies for its La Oroya zinc and lead smelter, Mining Federation General Secretary Luis Castillo said today. "The smelter is closed," Castillo said by phone from Lima. "The company and the government don't want to solve this problem, which will cost workers their jobs." The smelter was operating at 30 per cent of capacity until last week. Banks froze Doe Run's accounts on Feb. 24 after metal prices collapsed. Doe Run says it needs more time to settle its debts and invest in an environmental cleanup, which has cost the company $300 million since it took over a smelter in Peru in 1997.
Doe Run Resources Inc.'s Chief Executive Officer Bruce Neil and Doe Run Peru's president Juan Carlos Huyhua will meet with government and mining company officials in a bid to wrap up a $175 million bailout this week, said Vladimir Huaroc, president of the Junin region, where the smelter is located. Both companies are units of Renco Group Inc. Doe Run's La Oroya smelter, 140 kilometers (87 miles) east of Lima, last year refined 114,259 metric tons of lead; 43,440 tons of zinc; 53,831 tons of copper and 1.1 million kilograms of silver, according to the Energy & Mines Ministry. Doe Run, which posted $1.45 billion in sales in 2007, buys $1 billion of concentrates a year, according to its website. The shutdown of most of its operations forced about 30 mining companies in the Peruvian central highlands, the country's main zinc and lead-producing region, to seek other buyers.