Vale, Largest Iron Producer, on Edge from Brazilian Tax Cut Threat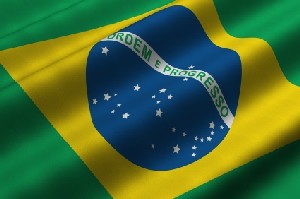 By Dave Brown – Exclusive to Iron Investing News
On Friday, Brazilian Finance Minister Guido Mantega said the country may reduce duties on steel imports in a bid to contain inflation after reported wholesale prices rose the most in two years.  Inflation has been running above the government's 4.5 percent target since January, as the fastest growth in 15 years raises concern that Latin America's biggest economy may be overheating. Brazil's broadest measure of inflation, the IGP-M index, rose 2.21 percent from last month, the highest reading since 2003, led up by prices of iron-ore and wholesale goods.  Across Brazil, companies are struggling to keep up with demand that's been climbing steadily as unemployment hovers near a record low of 6.8 percent with rising salaries and increasing consumption.  The financial crisis in Europe, higher interest rates and the withdrawal of fiscal stimulus tax cuts should all help to cool the Brazilian economy.
Vale S.A. (NYSE:VALE), the world's biggest supplier of iron ore, won a 90 percent price increase for April quarter contracts after it dropped a 40-year custom of setting annual prices.  The company's current challenge within its domestic market will be to remain cost competitive if tariffs are eliminated and demand continues to climb, as the Brazilian currency has also demonstrated very strong relative appreciation.  The purchasing power for consumers and increasing borrowing costs for Vale will present a threat to the company's operating margins.  The Brazilian currency, the real, whose 33 percent appreciation last year was the biggest among major currencies, will strengthen to 1.77 per dollar by the end of the third quarter according to a median estimate of more than 20 economists. As recent as last week the real gained 3.4 percent, the biggest marginal increase among the 16 most traded currencies.
Any final decision to cut the maximum 14 percent duty on steel imports remains with the foreign trade chamber. Over the past year, the federal government commission has reduced tariffs on 16 products, including beer cans, palm oil and sardines, as local producers struggle to meet surging demand. Faster economic growth has prompted analysts to forecast consumer prices will stay above the government's target this year and next, according to the Brazilian central bank survey.
New Discovery
According to the New York Times, U.S. government officials suggest that Afghanistan could be holding $1 trillion of untapped mineral deposits including critical industrial metals such as iron, copper, and cobalt; in addition to strategic resources like lithium,  rare earth deposits of niobium and large deposits of gold.  The U.S. study released by a team of geologists and pentagon officials, indicates the biggest deposits discovered so far are of iron and copper and the quantities are large enough to make Afghanistan a major world producer. Afghanistan does not have any mining industry or infrastructure, so it will take decades for the country to exploit its mineral wealth fully, the paper quoted U.S. officials as saying. A large contract to mine an estimated 1.8 billion tons of high-quality iron ore in the remote mountainous region of Hajigak is expected to open for international bidding this year.