Steel Demand Boosts Iron Prices, Caution Remains
The price of iron ore has made a 26 percent gain over since hitting a low in late October. However many are cautious that the gains will be short lived because of the soft demand for steel.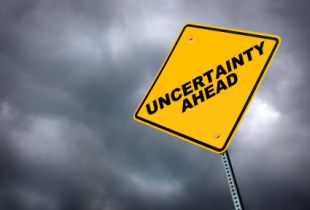 The price of iron ore in China has been rising for the past 14 trading sessions. After sustaining a long downward trend, prices have turned around as Chinese steel mills have started restocking. The price of iron ore has risen nearly 26 percent since the low price in late October. However, there are signs that the rebound may be short lived. Market observers are saying that investors should remain cautious as the demand for steel remains subdued.
In late October iron ore prices fell to their lowest point in 22 months, dipping below $117 per tonne. Since then, the prices have made gains for 14 straight trading sessions, up to $147.60 per tonne, a gain of nearly 26 percent. This may not be a sustained trend, however, as the bulk of the purchases may be from metals traders and not the steel mills themselves.
"I don't think real demand has increased in China. Most of the buying is done by traders who are stocking up on iron ore, wanting to take positions," stated a physical iron ore trader in Singapore. He added, "This current upswing will correct and it will correct within the next one-and-a-half weeks."
The total iron ore inventory at Chinese ports hit a record of 98.09 million tonnes this week, up nearly 2 percent from the previous week. Much of this wave of buying may simply be traders and some steel mills buying the dip.
Analysts remain cautious
Many analysts and market observers are stressing investors to remain cautious of this current uptrend, due to the subdued demand for steel coming from China after years of double digit growth. The story is much the same in India, as iron ore exports have fallen by 25 percent y/y, and may fall by a third next year.
Steel production in China has risen 9.7 percent on the year. However, weak demand has created a surplus of steel sending prices downward.
China's current five year plan does call for major infrastructure projects which will sustain demand for steel in the long run. However, in the short term, efforts to control inflation the PBOC has tightened monetary policy which has put a squeeze on some building projects, denting steel demand.
The weak demand has even prompted China Steel, Taiwan's top steel producer, to ask BHP Billiton and Rio Tinto to delays shipments of both coking coal and iron ore.
For iron ore prices this troubling news may send them even lower than October's low price. In a report on Platts, both Peter Marcus an analyst for World Steel Dynamics, and Dragon Capital analyst Alexander Makarov expects prices of 63.5 percent iron ore to fall to $100/dmt CIF China in the next two to four months.
Iron mining news
BHP Billiton (NYSE:BHP,ASX:BHP,LSE:BLT) has given the green light the expansion of its iron ore projects in the Pilbara region of Western Australia. BHP will construct a power plant and ore crushing plant, and will also include railway improvements, and the addition of an additional mining site. The expansion will add 17 million tonnes of capacity by mid-2012. The new power plant is slated to be completed in 2014.
This first wave of expansions for BHP's Pilbara operations is part of a long term strategy for the company.
"Rio Tinto is accelerating a plan to lift output by 50 percent to 333 million tonnes a year by 2015. BHP is aiming for a 37 percent rise in production to 220 million tonnes by around the same time," reported Reuters.
Australian mining tax
A major concern for the expansion of operations in Australia is the new Minerals Resource Rent Tax that just passed the lower house of parliament. The bill will go to the upper senate, but is expected to pass.
The 30 percent tax on large mining firms will bring in an estimated AUS11 billion in revenues over three years. It replaces the state-by-state royalties system currently in place. Despite the bill being close to passing, BHP is still moving ahead with its plans for expansion.