TSX Top 5: Argex Titanium Up 35 Percent
Argex Titanium was the top gainer on the TSX last week. It was followed by Troy Resources, Pretium Resources, MagIndustries and Western Potash.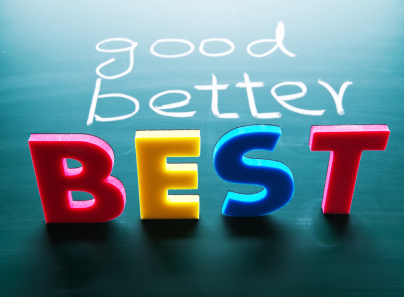 Last week was the first full trading week of 2015 for the Toronto Stock Exchange, and it saw gold and potash companies fare well. 
Five companies in particular stood out. Argex Titanium (TSX:RGX) was the top gainer, and it was followed by Troy Resources (TSX:TRY,ASX:TRY), Pretium Resources (TSX:PVG,NYSE:PVG), MagIndustries (TSX:MAA) and Western Potash (TSX:WPX).
Argex Titanium
Argex Titanium gained the most of any resource company on the TSX last week, rising 35.29 percent to hit $0.80. The high-grade titanium dioxide producer had no news to report, but according to the Winston View, the stock experienced a strong buying spree last week. On Friday, 138,550 shares of the company were traded.
Troy Resources
Junior gold producer Troy Resources gained 15.22 percent to trade at $0.53 last week. The company, which has operations in Brazil and Argentina and a development project in Guyana, had no news to report. However, it's possible that its share price rose on investor anticipation of news that came out on January 12 — Troy said that day that it's received a finalized environmental permit for its Karouni gold project.
Pretium Resources
Pretium Resources operates the advanced-stage Brucejack project in British Columbia. The company is currently in the process of permitting an underground mine at the location and expects to begin commercial production in 2017. The rise in the gold price last week may have had an impact on Pretium's rise, as the company had no news to explain its jump of 14.5 percent, to $8.29.
MagIndustries
MagIndustries, a potash company, announced January 9 that a delegation led by CEO Longbo Chen met with the president of the Republic of the Congo to report on the progress of the Mengo potash project. The ambassador of China to the Republic of the Congo was also present at the meeting. The company rose 14.29 percent to trade at $0.20 last week.
Western Potash
Western Potash, a development-stage company working in Saskatchewan, rounded out the list of top gainers last week. Its Milestone project is projected to be able to support potash solution mining for more than 40 years once production begins. The project is located near Mosaic's (NYSE:MOS) Belle Plaine mining lease, which houses one of the largest producing potash mines in the world.
The company rose 12.5 percent to trade at $0.27 last week, a development that may be related to the publication of a study that criticizes the current potash tax system in place in Saskatchewan.
Data for TSX Top 5 articles is retrieved each Friday and reported on Monday. Only companies with a market capitalization greater than $50 million prior to the week's gains are included.