According to at least one analyst, big things could be afoot. AltaCorp Capital's John Chu has said that the acquisition is good news for struggling junior potash companies.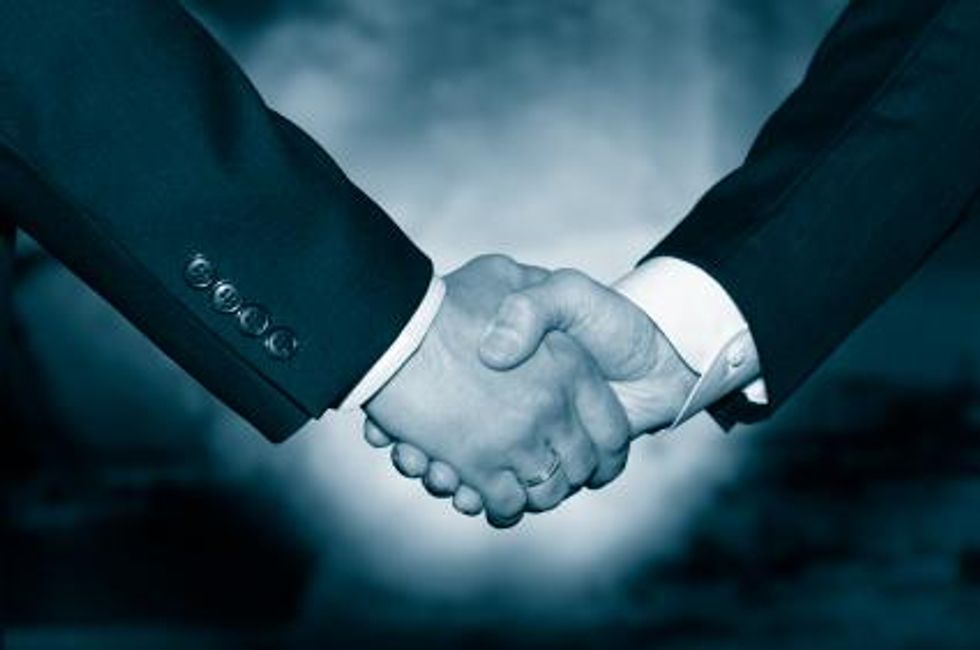 Interesting news hit the potash space last Thursday when Allana Potash (TSX:AAA) announced that it's signed an agreement to be bought by Israel Chemicals (NYSE:ICL) for $0.50 per share, or $137 million.
That price is an attractive 51.5-percent premium to Allana's closing common share price of $0.33 on the last trading day prior to the news. However, it's useful to look back at what the company's share price has done over the years to gain some perspective both on the deal and what it could mean for the potash space moving forward.
Highs and lows
A key consideration when looking at the deal between Allana and ICL is that Allana's share price was once substantially higher than $0.50. Indeed, as the chart below shows, shares of the company were selling for as much as $2.20 each back in 2011.
Furthermore, the company's last external financing deal, which was in March 2012, saw Liberty Metals & Mining Holdings and International Finance acquire a total of 5,928,467 common shares priced at $0.80 per share. That number makes the $0.50 look fairly meek as it accounts for a 37.5-percent loss.
That said, $0.50 isn't far off from what ICL has paid for Allana shares in the past. Back in February 2014, when Allana and ICL began their association with the formation of an alliance, ICL invested $25 million in units of Allana, with units being price at $0.47 each. The completion of a second round of investment in March 2014 then saw ICL purchase another $14.4 million worth of units, again with units being priced at $0.47 each.
Why sell?
Given those numbers, it might seem odd that Allana would agree to ICL's offer. After all, why not wait for a share price uptick? On that note, CEO Farhad Abasov said, "Allana has developed a very attractive project, but considering the generally challenging financial environment for junior mining companies we would expect the short and long-term financing needs of Allana to include potentially significant dilution to Allana's current shareholders."
Continuing, he said the deal "provides the best liquidity opportunity for shareholders and firmly validates the efforts of the last six years of development by the Allana team."
Analysts appear to agree. Raymond James analyst Steve Hansen told the Financial Post, "we're inclined to believe this deal represents the best practical outcome for investors given the challenged market environment for junior potash companies."
"We don't view going it alone as a viable option, at least not without massive dilution, and we don't expect another strategic party to surface given ICL's existing ownership position and previously secured offtake agreement," Hansen added.
The deal is also beneficial for ICL, which has been looking to expand its reach and will certainly be able to do so with Allana and its Danakil project in hand. Danakil, which has a CAPEX of US$642 million, is expected to produce 1 million tonnes of muriate of potash annually. A preliminary economic assessment on sulfate of potash production at Danakil shows that it could also produce 1 million tonnes of that material per year for an estimated 77 years.
Market impact 
At the end of the day, the key question is what the Allana-ICL deal indicates for the potash industry as a whole. And according to at least one analyst, big things could be afoot.
AltaCorp Capital analyst John Chu told the Financial Post that the acquisition is good news for struggling junior potash companies because "[i]t may breathe a little bit of hope [into them], seeing some M&A activity that may spur additional transactions down the road, despite what is already an over-supplied market."
Whether that turns out to be true remains to be seen. At close of day Friday, Allana's share price was up 43.94 percent, at $0.475.
Securities Disclosure: I, Kristen Moran, hold no direct investment in any of the companies mentioned in this article.
Investing News Network websites or approved third-party tools use cookies. Please refer to the cookie policy for collected data, privacy and GDPR compliance. By continuing to browse the site, you agree to our use of cookies.