Top 10 Potash-producing Countries
Here's a look at the world's 10 top potash-producing countries, as per 2016 data from the US Geological Survey.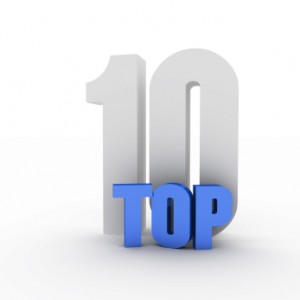 Potash has struggled over the last few years, and 2016 was no different. Prices slumped due to oversupply and minimal demand from farmers, and as the Economic Calendar notes, crop prices "did not justify aggressive potash fertilizer applications."
Given those circumstances, it's unsurprising that a number of potash mines halted operations. According to CropLife, "all of the facilities that were at the right end of the industry cost curve have closed." Those include Mosaic's (NYSE:MOS) Carlsbad and Hersey mines, Intrepid Potash's (NYSE:IPI) Carlsbad East mine and PotashCorp's (TSX:POT) Penobsquis and Picadilly facilities. All in all, an estimated 3.1 million tons of MOP capacity was lost in 2016 due to the closures.
2017, however, has been more optimistic. Chinese demand has bounced back, and the country's agreement with potash giant Uralkali (OTCMKTS:URAYY) has established a much higher benchmark price for the year. Major producers have also cut output, allowing prices to improve.
Though potash supply is on the decline, the US Geological Survey estimates that consumption will increase from 39 million metric tons (MT) in 2016 to 43 million MT in 2019. The organization suggests that Asia and South America will be the largest potash consumers, with annual use increasing from 56 million MT in 2016 to 65 million MT by 2020.
With that in mind, it's worth looking at the top potash-producing countries of 2016. Here's an overview of the 10 countries that produced the most of the fertilizer, as per US Geological Survey data.
1. Canada
Mine production: 10,000 MT
First on the top potash-producing countries list is Canada. While ranked number one, the country's mine production dropped from 11,400 MT in 2015 to 10,000 MT in 2016.
Canada is home to PotashCorp, the largest potash company by capacity, but as mentioned it suspended activity at a number of its facilities in 2016. Later that year, the company inked a deal with Agrium (TSX:AGU) under which the two companies will merge to "create a global agricultural giant" valued at $36 billion. PotashCorp's second-quarter earnings release shows a much stronger potash outlook over last year. The company's gross margins for potash in the first six months of 2017 came in at $373 million, up from $211 million last year.
2. Russia
Mine production: 6,500 MT
Potash production in Russia also dropped off in 2016. It put out 6,500 MT of potash compared to 6,900 MT in 2015. In August 2016, Uralkali signed a deal to supply the fertilizer to China and India, agreeing to supply 600,000 MT of potash to a variety of companies in China and 650,000 MT to India. However, India has recently cut subsidies for potash by 20 percent for the financial year. The change will increase potash prices and potentially harm demand in the country.
3. Belarus
Mine production: 6,400 MT
In Belarus, 2016 potash production was slightly below the amount put out in 2015. Potash production came in at 6,400 MT in 2016 compared to 6,470 MT the year prior.
Belarusian Potash Company and Belaruskali exported nearly 9.5 million tons of potash fertilizers in 2016, but an absence of contracts from China significantly dropped demand, according to the Belarus Telegraph Agency. Belaruskali is currently working on developing a new type of fertilizer with Chinese companies to help diversify its portfolio.
4. China
Mine production: 6,200 MT
Looking over to China, potash production remained the same from 2015 to 2016, at 6,200 MT. Potash is extremely vital in China, and the country is the largest consumer of the fertilizer, accounting for approximately 20 percent of world consumption.
That said, the county didn't ink an annual potash contract with Belarusian Potash Company until the middle of the year. Because of the delay, the potash industry suffered from low demand and sales volumes for the first half of 2016. As mentioned above, China has recently established a key deal with Uralkali without any major discounts on prices, helping keep potash prices on a positive trend.
5. Germany
Mine production: 3,100 MT
In Germany, potash production also stayed the same from 2015 to 2016 at 3,100 MT.
Last year, a potash mine owned by K+S (ETR:SDF) sold potash to India at "decade-low prices." The company has a number of projects in Europe, and recently began production at its new Bethune mine in Saskatchewan. The mine is expected to reach annual production of 2 million tonnes by the end of 2017.
6. Jordan
Mine production: 1,400 MT
While potash mine production in Jordan dropped from 2015 to 2016, it moved up on the list to take the sixth spot from Israel. Arab Potash Company, located in Jordan, is the eighth-largest producer of potash by volume of production, and is the sole producer of potash in the Arab world. It has helped make the country a key potash supplier for India and Asia.
7. Israel
Mine production: 1,300 MT
Potash production in Israel ramped up slightly in 2016. The country produced 1,300 MT compared to 1,260 MT the year before. While the country is seventh in terms of potash production, it hosts the world's sixth-largest potash-producing company: Israel Chemicals (TLV:ICL). The company has about 6 MT of annual capacity, and produces roughly a third of the world's bromine.
8. Chile
Mine production: 1,200 MT
Chile recorded production of 1,200 MT of potash in 2016. One of the largest producers of potash in the country is Sociedad Quimica y Minera (NYSE:SQM), which is also a leading producer of lithium. South America in general is a large consumer of potash.
9. Spain
Mine production: 700 MT
Spain rose from its 10th-place spot in 2015 to take ninth place in 2016. In 2016, the country produced 700 MT of potash, up from 690 MT in 2015.
10. United Kingdom
Mine production: 600 MT
Rounding out the list is the United Kingdom. While its potash production dropped from 610 MT in 2015 to 600 MT in 2016, it was still enough to push the country ahead of the US and into the top 10.
This is an updated version of an article originally published by the Investing News Network in 2015.
Don't forget to follow us @INN_Resource for real-time news updates!
Securities Disclosure: I, Sivansh Padhy, hold no direct investment interest in any company mentioned in this article.
---
This article is updated every year. Please scroll to the top for the most recent information.
The potash price has been on the decline since 2013′s cartel breakup between Russia and Belarus, but the amount of potash on the world market is still expected to increase over the next few years. 
Specifically, the US Geological Survey (USGS) sees global potash production capacity reaching 61 million MT by 2019, up from 52 million MT in 2015. That's caused trouble for larger potash producers like Potash Corporation of Saskatchewan (TSX:POT) and Intrepid Potash (NYSE:IPI). The former was forced to shut its Picadilly mine in New Brunswick earlier this year, while the latter saw its share price drop by 50 percent following the release of disappointing 2015 financial results.
Still, demand for the fertilizer is expected to increase over the long term. In 2015, the world consumed 35.5 million MT of potash, and that number should grow to 39.5 million MT over the next four years.
With those figures in mind, it's interesting to take a look at which countries produced the most potash in 2015. Here's an overview of the 10 top potash-producing countries that year, as per figures from the USGS.
1. Canada
Mine production: 11 million MT
Canada's potash production remained flat between 2014 and 2015 at 11 million MT.
The country is home to the world's largest fertilizer company by capacity, Potash Corporation of Saskatchewan, or PotashCorp. However, the company has recently been forced to shutter two of its potash mines in Canada due to low prices.
2. Russia
Mine production: 7.4 million MT
Russian potash production also stayed fairly flat from 2014 to 2015, rising an estimated 20,000 MT to 7.4 million MT. The country is home to some of the world's largest-known potash reserves.
Last year, Industrial Minerals reported that Industrial and Commercial Bank of China and China Construction Bank engaged in a loan deal worth over $500 million with Russian potash company Uralkali (OTCMKTS:URAYY). The move gave China greater control over global potash production, as Uralkali is responsible for 20 percent of the world's potash output.
3. Belarus
Mine production: 6.5 million MT
Belarus boosted its 2015 potash production to overtake China as the world's third-largest potash producer last year. It put out a total of 6.5 million MT of potash for the period.
The country has historically been a major player in the global potash market. In 2014, marketing agreements between Belarusian and Russian producers dissolved, according to the USGS. This shift lessened potash producers' collective bargaining power, and contributed to the recent decline in the potash price.
4. China
Mine production: 4.2 million MT
China has an immense need for potash, and the country produces a significant amount of the substance at home. Demand far outstrips supply, however, and the country remains a net importer of potash. That gives the Asian nation incredible control over the market value of potash. Traditionally, Chinese potash buyers make deals with global suppliers in February of each year. These agreements set the tone for the potash price throughout the year.
Chinese potash production dropped slightly in 2015, coming in at 4.2 million MT relative to 4.4 million MT of production for the country the year prior.
5. Germany
Mine production: 3 million MT
Potash production in Germany stayed steady at 3 million MT in 2015, but the country remains a top five producer overall. K+S (ETR:SDF), the largest potash producer in Europe, is located in Germany, and maintains a variety of projects spread throughout Europe.
K+S warned of significantly lower profits in the first quarter of 2016 due to low potash prices.
6. Israel
Mine production: 1.8 million MT
Israel is home to Israel Chemicals (TLV:ICL), the world's sixth-largest potash-producing company. The company recently entered into an agreement to supply China with 1.1 million MT of potash in the coming year. That move represents a continuation of China's efforts to consolidate its control of the global potash industry and ensure supply can meet domestic demand.
Israel's potash production remained constant for 2015, rising just 30,000 MT to 1.8 million MT.
7. Jordan
Mine production: 1.25 million MT
Arab Potash Company is the largest potash producer in Jordan, and extracts potash from the Dead Sea. PotashCorp holds a 28-percent stake in Arab Potash Company, which makes it the company's largest shareholder. Jordan is a key potash supplier for India and Asia.
8. Chile
Mine production: 1.2 million MT
South America is a major potash consumer, with high demand from both Brazil and Chile, though Chile's production of the substance far outstrips that of its northern neighbor.
One of the country's largest producers, Sociedad Quimica y Minera de Chile (NYSE:SQM), came under fire last year for activities related to political campaign funding. PotashCorp owns a 32-percent stake in the company, and withdrew its board members from the organization in the wake of the news, according to Bloomberg.
9. United States
Mine production: 770,000 MT
Total potash production for the US was worth $680 million in 2015, and came mostly from Southeastern New Mexico and Utah. The country put out 770,000 MT of potash for the year, a relatively steep drop from 2014, when it put out 850,000 MT of the mineral. The center of US potash production is New Mexico, where four mines are operated by two companies; Utah also has three potash operations. Michigan's only potash operation has now closed.
US potash goes largely to the fertilizer industry, with leftover output finding its way to the chemical sector.
10. Spain
Mine production: 700,000 MT
Finally, Spain beat out the United Kingdom to become the world's 10th-largest potash producer in 2015. The country holds an estimated 20 million MT in potash reserves.
This is an updated version of an article first published on Potash Investing News on May 10, 2015.