Taking Stock: October Potash Juniors Round-Up
With the final months of 2013 upon us, companies are looking to end the year on a positive note, setting the stage for a better 2014. Here's a look at what potash juniors were up to in October.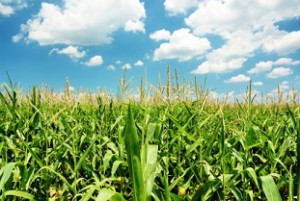 October was a busy month for some potash exploration companies. With the final months of 2013 upon us, companies are looking to end the year on a positive note, setting the stage for a better 2014. Here's a look at what potash juniors were up to in October.
Funding
In early October, Encanto Potash (TSXV:EPO,OTCQX:ENCTF) secured funding of up to $1.25 million to test the potash and oil and gas potential at the Ochapowace Reserve Lands. The project's funding is coming from one of the company's directors, Hamad Al-Wazzan, who will earn an 80-percent interest in Encanto's potash rights under an exploration participation agreement with the Ochapowace First Nation. He will also earn a 50-percent working interest in any oil and gas permits on the property.
Permitting
Towards the end of October, Pacific Potash (TSXV:PP) informed investors that it had received all the environmental permits for drilling at the Amazonas potash project. The company also announced that it had secured and was in the process of mobilizing a drill rig for the project. Having finalized its work program, which included analysis of seven additional seismic lines overlying the initial drill targets, Pacific Potash was looking to begin drilling shortly following the news release.
Further to the permitting, Pacific Potash entered into a non-binding memorandum of understanding (MOU) with a Chinese state-owned enterprise (SOE). Under the proposed terms of the MOU, the SOE will subscribe for C$10 million through an unsecured convertible debenture of common shares of the company at a price of $0.37 per share. The SOE will not exceed ownership of 19.9 percent of the issued and outstanding shares.
Preafeasibility
Utah-focused EPM Mining Ventures (TSXV:EPK,OTCQX:EPKMF) made significant progress in October with the release of a prefeasibility study for its Sevier Lake Playa Sulfate of Potash project in Southwestern Utah. Based on the PFS, EPM is looking at potential average annual production of 300,000 metric tons (MT) of sulfate of potash (SOP) from Sevier Lake, with a mine life of 30 years.
According to the study, Sevier Lake has an estimated net present value of $629 million after tax at an 8-percent discount and a further internal rate of return of 20 percent, after tax, inflated. The company is anticipating its initial direct capital costs to be $292 million with an indirect capital cost of $50 million and a $36-million contingency.
In addition to the prefeasibility study, EPM also managed to update its resource estimate for the project, with an estimated 31.486 million tonnes of SOP added to the measured and indicated categories. This figure represents an increase of 7 percent from previous estimates
Bankable feasibility
Understandably, Arianne Phosphate (TSXV:DAN) is not a potash company; it is, however, in the process of developing a project for potash's lesser talked about sister, phosphate, making it equally important for fertilizer investors to be aware of.
On October 25, Arianne released its bankable feasibility study (BFS) for the massive Lac à Paul phosphate project, located in the Saguenay-Lac-St-Jean region of Quebec. The BFS shows a 25-year mine life for the project, taking into account only the Paul zone, which has a measured and indicated mineral resource of 590 million tonnes with an average grade of 7.1-percent P2O5 at a 4-percent cut-off grade.
The project comes with a price tag of $1.2 billion in capital costs, $232 million of which will go towards revamping a transportation system to the year-round Port of Saguenay. From the port, Arianne is looking at an all-in-shipment cost of $93.7 per MT for the life of mine. Compared to other companies paying nearly $150 for shipment, Arianne has managed to slide in with competitive pricing for its product.
Mining licence
Potash development company Allana Potash (TSX:AAA) has been making some strides in bringing its project closer to production. In early October, the Ethiopian Ministry of Mines granted a mining licence for Allana's Danakhil potash project.
With all the necessary regulatory approvals in its pocket, Allana has stepped out of the development phase for Danakhil and is moving forward in the contracting and construction phase of its operations. It is, however, still working on expanding its resource for the project, as evidenced by its late October drill results release.
Allana recently released drill results from 20 core holes completed on the Nova license, which it acquired 2012. The company started a program at Nova in 2012 and completed 20 core holes totaling 5,119 meters. The company is only now releasing the analytical results of the program, which extend both south and west from Allana's core license onto the Nova license.
According to the press release, "drilling highlights include hole DM-13-29 which returned 2.50 metres of 28.3% KCl in the Sylvinite Zone, hole DM-13-30 which yielded 1.90 metres of 34.5% KCl in the Sylvinite Zone and hole DM-13-37 which returned 4.50 metres of 21.6% KCl in the Sylvinite Zone."
Quarterly updates
With the end of Q3 now firmly behind us, it is important for investors to get the 4-1-1 on what companies have been up to in the previous three months and what progress they have made on their projects.
Potash West (ASX:PWN) capped off the month of October with a summary of its Q3 activities. For those who missed it, Potash West released the results of a scoping study for the Dandaragan Trough single superphosphate project (SSP) in Western Australia. The study shows robust potential for SSP, with an estimated $144-million price tag for capital costs, which Potash West is more than content with.
It was a busy Q3 for Elemental Minerals (ASX:ELM), which was awarded the mining license for the Sintoukola project in the Republic of Congo (RoC). The company also received approval for its environmental and social impact assessment (ESIA) from the RoC's Ministry of Tourism and Environment. The ESIA incorporates an area of 3,900 square kilometers and grants approval for all required construction and operational activities related to the Kola deposit over the life of mine.
Securities Disclosure: I, Vivien Diniz, hold no investment interest in any of the companies mentioned.