Single Superphosphate: Potash West's Promising Scoping Study
Australia, a country with high demand for fertilizer, but little to no domestic production, just got news that local company Potash West might have found just what the farmers ordered.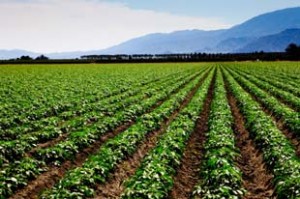 Australia's Potash West (ASX:PWN,OTCQX:PWNNY) is one step closer to production at its potassium-rich glauconite deposits in the Perth Basin, located in West Australia. On September 17, the company released positive results from a scoping study conducted at the Dandaragan Trough project; it outlines the technical and financial viability of single superphosphate (SSP) production at Dinner Hill.
For Potash West, finding SSP is kind of like hitting the jackpot. With the discovery of 58 million tonnes of SSP at Dinner Hill, Potash West can definitely pat itself on the back.
What is single superphosphate?
Before getting into the specifics of Potash West's study, it is important for investors to understand what the company has found and why this is big news.
SSP is a high-demand fertilizer that is used when land is being prepared for crops. According to Nutrient Source Specifics, SSP was the first commercialized fertilizer mineral and has played a pivotal role in making the plant fertilizer market what it is today. It is an excellent source of three important plant nutrients: phosphorus, calcium and sulfur. As a result of its chemical ingredients, SSP is used predominantly in soils that are deficient in phosphorus and sulfur. Furthermore, because of its monocalcium phosphate content, SSP can be used to enrich animal feed.
A study published by the Fertilizer Industry Federation of Australia (FIFA) in 2010 explains that superphosphate is necessary for Australian soil. With pastures that are lacking in sulfur content, SSP is an important additive for farmers in the Oceanic country.
As Potash Investing News noted in a recent article, Australia has no domestic production of potash. The country's fertilizer market consists primarily of importing and exploring nitrogenous fertilizers and ammonium phosphates; however, it lacks any domestic production of potassium-based fertilizers and relies heavily on imports of these products, as well as rock phosphate, which is used to make SSP.
Echoing the FIFA's sentiments, Managing Director Patrick McManus told FarmWeekly that the development of the project is more important than ever, as it is critical for Western Australia farmers who are heavily reliant on imports of both potash and potassium.
So as far as Australia is concerned, Potash West's discovery is something to be excited about.
Scoping at Dinner Hill
Potash West's study confirms that the phosphate resources found at Dinner Hill can support operations for over 20 years, with the ability to produce over 340,000 tonnes per year of SSP. The company estimates an average total of annual cash costs to fall in at AU$97.6 million with an average revenue of AU$131 million per year. The study also returned an IRR of 26 percent, combined with a NPV of AU$218 million at an 8-percent discount.
It is important to note that Dinner Hill only incorporates a small part of the Dandaragan Trough project area and that through further exploration the project has good expansion potential.
The Dandaragan Trough's low grade has also contributed to the low capital costs of AU$144 million (inclusive of indirect costs) and will give Potash West the ability to establish a straightforward, low-cost, simple mining process.
McManus told investors in a statement that "[t]he significant phosphate potential of the Dinner Hill region of the Dandaragan Trough was recognised as we developed the economics of our patent-pending K-Max process, which produces not just potash, but also phosphate, alum and iron oxide. Capturing the full value of the phosphate allows a viable independent phosphate facility to be considered, in addition to providing major improvements to the economics of a K-Max plant."
As far as McManus is concerned, "[f]or a small company like Potash West, the lower capital requirement and proven established process technology required for the superphosphate plant will provide a route to positive cashflow that will reduce dilution for existing shareholders. Our next steps are to move quickly to a definitive feasibility study on the phosphate resource."
Now that Potash West has completed the scoping study at Dandaragan, the company is aiming to fast track a definitive feasibility study on the new phosphate resource.
Securities Disclosure: I, Vivien Diniz, hold no direct investment interest in any company mentioned in this article.
Editorial Disclosure: Potash West is a client of Investing News Network. The content in this article was neither paid-for nor solicited.