By Leia Michele Toovey-Exclusive to Potash Investing News
North American potash producers believe the potash market is due for a rebound after a dismal 2009, but analysts claim that potash prices will be sluggish to rebound in 2010. Last month, Belarusian Potash Company reached a deal to sell about one million tonnes of potash to China […]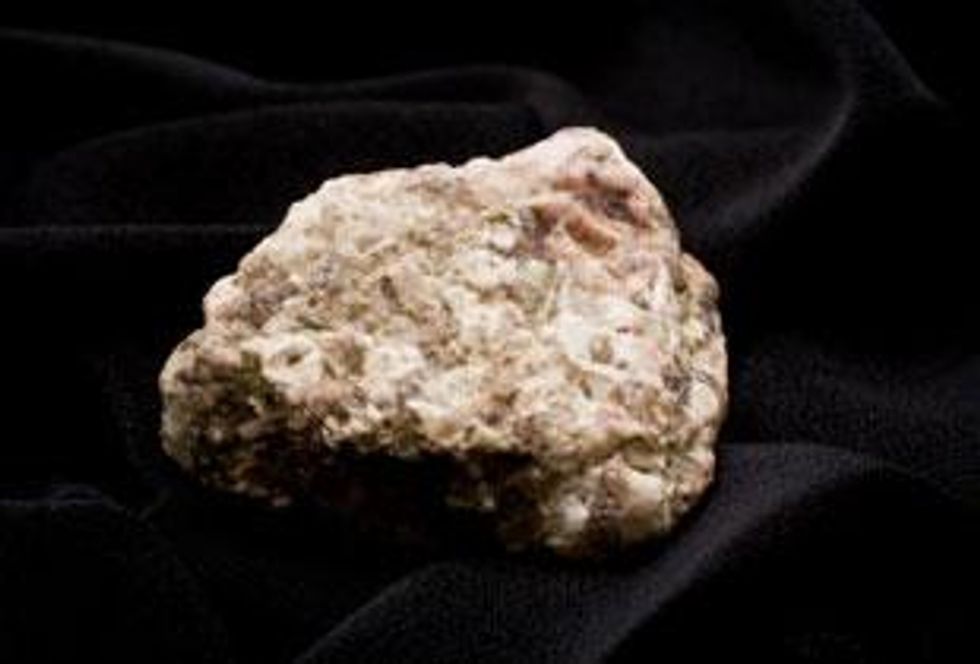 By Leia Michele Toovey-Exclusive to
Potash Investing News
North American potash producers believe the potash market is due for a rebound after a dismal 2009, but analysts claim that potash prices will be sluggish to rebound in 2010. Last month, Belarusian Potash Company reached a deal to sell about one million tonnes of potash to China for US$350 a tonne.
Potash prices spiked at around US$1,000 per tonne in 2008, and producers struggled to keep up with demand. Over in North America, Canpotex, which markets and distributes potash produced by Saskatchewan's three main players around the world, has yet to finalize its 2010 contract prices with Chinese importers.
As Asia finalized an unprecedented contract with Belarusian Potash Company, Investment Bank Dahlman Rose & Co has reduced its outlook for potash prices in 2010 and 2011. Dahlman Rose lowered its 2010 potash price forecast by $20 to $347/tonne and by $25 to $368/tonne for 2011.
"Dalman Rose & Co analyst Charles Neivert said the demand outlook is not as bright as the North American companies might hope. Neivert said there are currently about 68 to 70 million tonnes of capacity, while 2010 demand is forecasted to be between 45 million and 50 million tones. With plenty to go around, consumers face little pressure to pin down supply of fertilizer.
Other investments firms are joining in on the opinion that it will be a challenging year for Potash Producers. Paul D'Amico, an analyst with TD Securities Inc, has cut his rating on Potash Corp of Saskatchewan to "reduce" from "hold," citing weaker-than-expected demand from China and the stock price's 20-per-cent rise since November. He is maintaining his price target of US $95. D'Amico has reduced his share profit estimate on Potash Corp for 2010 to $5.56, down from $8.25. He also set a 2011 estimate of $7.95 a share, reflecting an expected improvement in potash sales volume and pricing.
On Thursday, Investment Firm Barclays Capital expressed its opinion. "We are bullish on the long term outlook for the fertilizer industry as a growing global population, increasing gross domestic product in developing nations and less arable land per capita should drive the need to increase crop yields to grow more and higher quality food," analysts at Barclays, said in a note. Barclays assigned overweight ratings to Agrium and Potash Corp of Saskatchewan. Mosaic drew an equal weight rating and Intrepid Potash has been assigned an underweight rating.
Company News
Vale is currently in talks to buy Bunge Ltd's fertilizer assets in Brazil; Vale already has produces potash in northeastern Brazil, and is currently developing new projects at Neuquén in Argentina and Carnalita in Brazil. It plans to start producing phosphate- based fertilizers in Peru in 2010. Last year, the company added potash mine projects in Argentina and Canada for $850 million. Vale's purchases of Bungle Ltd would include a stake in Fertilizantes Fosfatados SA, for as much as $3.8 billion. In August 2009, chief financial officer Fabio Barbosa, announced that Rio de Janeiro-based Vale, the world's biggest iron-ore producer would seek to increase investments in fertilizers in Brazil as the South American country aims to reduce dependency on imports of crop nutrients.
Encanto Potash Corp has released an estimate of the grades and thicknesses of the potash beds in historical oil wells surrounding the company's Muskowekwan. Chapman Petroleum Engineering of Calgary determined the grades through a mathematical process commonly used in the potash industry to estimate in-situ potash grades and thicknesses from wire line gamma ray logs. Two of the historical wells used in this evaluation were cored and assayed over the potash bearing intervals.
Standard wireline logs were also run over the cored intervals. The historical oil wells range from as far as 15.6 km away to as close as 11.4 km away from the Muskowekwan property boundary. Based on the report, estimates of the Patience Lake Member has average thickness and potash grade in the four drill holes of 13.7 feet of 32 per cent Potassium Chloride (Potash); 11.9 feet of 30 per cent Potash in the Belle Plaine Member; and 8 feet of 29 per cent Potash in the Esterhazy Member. Assays are based on a 23.7 per cent Potash cut off.
Featured
Investing News Network websites or approved third-party tools use cookies. Please refer to the  cookie policy for collected data, privacy and GDPR compliance. By continuing to browse the site, you agree to our use of cookies.