Following years of relative political stability, potash juniors in Ethiopia are banking on continued security in the country's prized Danakil region.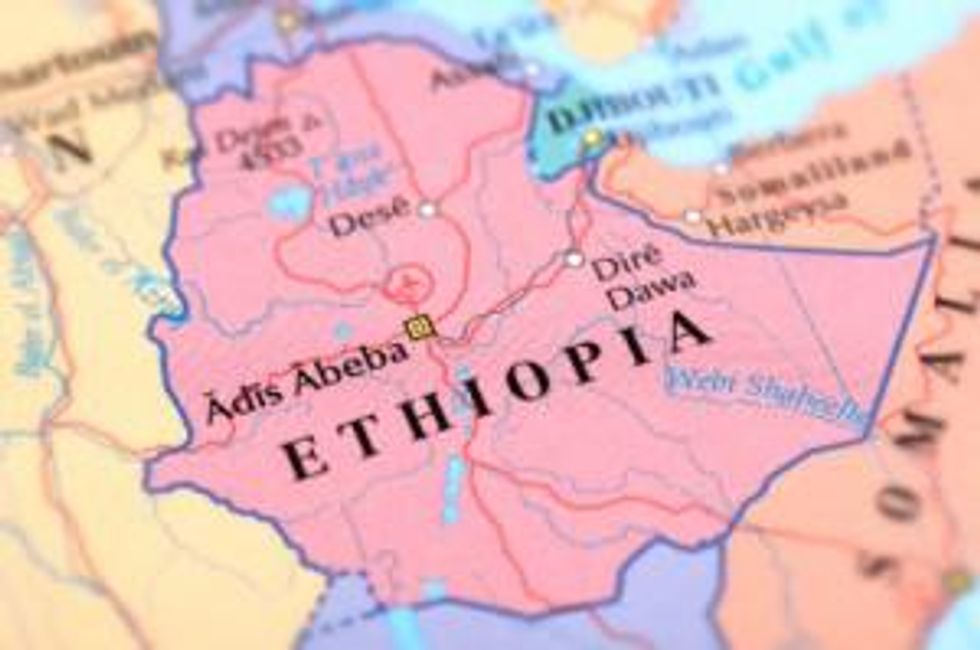 The death of Ethiopian Prime Minister Meles Zenawi last month has left potash miners in the country with high hopes for growth in the industry.

After succumbing to an infection reportedly related to liver cancer, Prime Minister Meles Zenawi— who ruled Ethiopia for more than 20 years — has now officially been succeeded by Hailemariam Desalegn.
After a lengthy selection process by the ruling Ethiopian Peoples' Revolutionary Democratic Front, Hailemariam, a candidate likely approved by Meles, vowed to continue the state-led development model that directs investment and domestic revenue into infrastructure, industry and public services.
The economic model used in Ethiopia is held as a success as the country, which has a population of over 90 million and is a key US ally in the battle against the region's al-Qaeda, has seen an 11 percent increase in real GDP growth over the past six years.
Investments in Ethopia's infrastructure — including water, electricity, roads and rail — by China, India, the US and Turkey have played a large role in its economic success. The falling cost of transportation and power is enabling the country to diversify away from its reliance on agriculture, which accounts for 42 percent of GDP and 85 percent of export earnings, according to the African Development Bank.
The mining sector to date has only played a small part in the country's economy, contributing 1.6 percent of the national GDP in 2011. However, Meles aimed to grow this share to over 10 percent by drawing international attention to Ethiopia's gold, tantalum, potash and oil. Hailemariam is continuing down that path.
Mines Minister Sinknesh Ejigu bolstered the country's focus on mining last week after Bloomberg reported that the government plans to develop a public enterprise in partnership with private companies to extract mineral resources including precious metals, tantalum and potash.
Potash miners have long noted the potential the country holds for both its in situ mineralization and its proximity to some of the fastest-growing agricultural regions in the world.
The Danakil Depression, a shallow and abundant potash reserve that cuts through Northern Ethiopia and Eritrea, has long been targeted as a region with accessible and lucrative mineralization.
Since the 1990s, small-scale potash mining at Danakil has uncovered unusually shallow potash reserves that range from 50 to 300 meters underground. However, border wars and skirmishes between Ethiopia and its former breakaway territory, Eritrea, made access to the Danakil region dangerous throughout the 1990s and 2000s. As recently as January of this year, tourists have been kidnapped and killed, raising questions about the viability of development in the region.
But increasing security has given Allana Potash (TSX:AAA,OTCQX:ALLRF) the confidence to add to its Dallol project in the country's prized Afar region.
Allana recently announced the acquisition of Nova-Ethio Potash, which indirectly holds a 100 percent interest in a property adjacent to Allana's project in the Danakil Depression.
The acquisition could add between 25 and 45 million tonnes of mineable KCl (sylvinite), based on initial drilling estimates, to Allana's measured sylvinite mineral resources of 60.8 million tonnes of 30.7 percent KCl.
Farhad Abasov, Allana's CEO, said the acquisition "will give Allana additional strategic ground to augment our current land position and add potential shallow potash resources. Allana will mobilize drilling immediately to evaluate the potential of extensions of the potash deposit identified by Allana on its main license block and to update our potash and water resource estimates."
Richard Kelertas, senior vice president of corporate development at Allana, is pleased with the political transition thus far. Kelertas told the Financial Post that "[t]he Deputy PM took over, and there haven't been any incidents or uprisings or upheaval in government services or anything similar."
Beyond the recent transition, Kelertas added that "[t]here have been no real border skirmishes for the last five to six years between Eritrea and Ethiopia. There is peace now, and a very large garrison of Ethiopian troops is stationed between our mine site and the border, so stability in the region is now the norm."
Securities Disclosure: I, James Wellstead, hold no direct investment interest in any company or commodity mentioned in this article.
Investing News Network websites or approved third-party tools use cookies. Please refer to the  cookie policy for collected data, privacy and GDPR compliance. By continuing to browse the site, you agree to our use of cookies.