As the potash world reels from last week's shake up, broader scale conversations about how potash producers are going to weather the storm have come to surface. But what about the junior potash market? How will the developments in the current potash market affect future producers?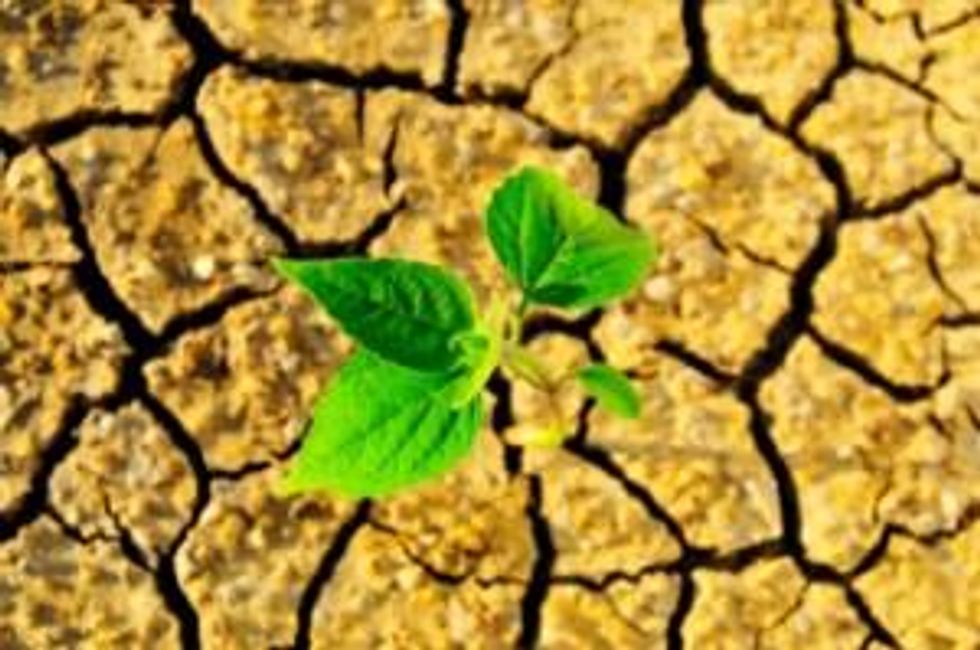 Last week Russian potash giant Uralkali announced its separation from the European marketing arm for potash, Belarusian Potash Company (BPC). This move had a quick and somewhat devastating impact on the potash market sending share prices of giants like Potash Corp of Saskatchewan (TSX:POT) and Mosaic (NYSE:MOS) tumbling with the fear that the potash market as we have come to know it is over. 
For years, potash prices have been governed by two marketing firms (often referred to as cartels), Canpotex in North America and BPC in Russia, which have been controlled by a select few major producers. These companies have monopolized the market, making it fairly impossible for outsiders to influence the price of the much needed fertilizer material. Now, with BPC out of commission, it appears that the days of controlling the potash price are over for major producers. Especially with Uralkali looking to flood the market with product thereby pushing down the price.
According to BMO analyst Joel Jackson, the new and not-quite-sure-it's-improved-yet potash market really is the "end of the potash world as we know it."
Is it the end? Really? 
As the potash world reels from last week's shake up, broader scale conversations about how potash producers are going to weather the storm have come to surface. Combined that with a look at how the Canadian province of Saskatchewan — the top potash producing region — will be affected and you have a lot to talk about. But what about the junior potash market? How will the developments in the current potash market affect future producers?
Reuters reported last week that the upset in the potash market will undoubtedly have an impact on junior potash firms, forcing a shakeout of the potential future nutrient producers. Further to that, given the market's already troubling financing climate, it could very well be that many projects will be delayed while companies try to regain investor interest and obtain much needed capital.
Commenting on the situation was Ernst & Young adviser Evan Shoforost who told Reuters "There's still margin to be made, it's just … only those juniors that can come up with a business model that shows low (expenditures) will be successful."
In light of recent developments, Potash Investing News reached out to potash hopeful Passport Potash (TSXV:PPI) for some insight on the new developments and how they could potentially affect the companies at the junior level.
Echoing some of Shoforost's sentiment, David Salisbury, Chairman of Passport, told Potash Investing News that he sees "projects that are extremely high capital, and in the backyard of either Canpotex or the Russians, or projects that are in uncertain, unpredictable environments that require substantial infrastructure are going to have some challenges."
That is not to say that lower cost companies will be faced with smooth sailing, but more to the point that it is too soon to panic. Particularly if you fall into the category of low-capital, low-cost operations.
"The long term projections for potash is that is going to rise to 55 million tonnes where it is today to about 70 million tonnes. That 15 million tonnes is going to come from a combinations from greenfield projects that are very low cost and brownfield expansions." Salisbury explained, "But in all cases it will be the lowest cost producers that are going to be able to survive in that market."
Investors can expect that in light of the most recent developments in the potash market, some companies will certainly be driven out. Others, meanwhile, will have to make a good case for why their projects should succeed.
"I think there is no question that it will be more difficult [to get financing]. I think we are going to have to make a very strong case as to why we are different and what we can do differently than others," he said.
However, Salisbury maintains that before investors jump to conclusions over the actual impact Uralkali's decision will have, "[w]e have to give this some time to settle down."
From Salisbury's point of view, "You can always expect surprises in any industry and this wouldn't be the first we've experienced."
One of the main concerns with Uralkali's decision to part ways from BPC come from statements made by the company's chief executive which caution investors to expect the going price for potash to drop by 25 percent (bringing it down to $300 per tonne). From Salisbury's standpoint, the truth of these statements remains to be seen.
"One of the concerns that I would have in taking that at face value is that all projects, whether its in Russia or anywhere else, have seen a steady climb in their input costs (labor, material) those things have all strengthened in years and you are not going to see a huge drop in those costs. So for [Uralkali] to increase their production by 2.5 million tonnes and take a 25 percent price cut, I would have to see the economics to see how that works out. I doubt their shareholders will be super happy about that.  I would be careful about early statements. I would be careful about early statements. My personal speculation is that this could be a posturing move with Belarus."
Bringing it back to Passport Potash and it's own endeavors, Salisbury remains optimistic about the success of the company's Holbrook project in Arizona given the current market conditions. Despite production still being a few years away — targeting late 2018 – early 2019 — the company is ready for anything.
Salisbury is confident that the project has a much better geographic placement than many of its counterparts, and that once Passport goes  into production, it will be able to break into the market at a low, if not lower cost that its peers.
"[O]ur economic studies indicate that we can be competitive on price. The economics of our projects hold up under a decline in price down to $300.  We still believe that we are a viable project in that area and we still believe that it is too early to jump off the ship."
Moving forward, the company will be working to keep costs low to ensure that whatever happens in the future, Holbrook remains a viable, economic project. Furthermore, Passport will continue to look for strategic partnerships, but will ensure to keep an a bead on the US market, given it's proximity.
In parting, Salisbury told Potash Investing News that "Companies don't control the external environment — geopolitically or otherwise — though they'd like to. You have to build yourself into a mindset that you can operate as successful as you can under any circumstances that might present themselves."
And that's what Passport Potash intends to do.
Securities Disclosure: I, Vivien Diniz, don't hold any investment interest with any of the companies mentioned. 
Editorial Disclosure: Passport Potash is an advertising client of the Investing News Network. This article was written with the intent of understanding recent developments in the potash market and what effects they could potentially have on the junior market. This is not paid-for content. 
Investing News Network websites or approved third-party tools use cookies. Please refer to the  cookie policy for collected data, privacy and GDPR compliance. By continuing to browse the site, you agree to our use of cookies.