Is BHP's Jansen Potash Mine Destined to Flop?
With wide-eyed ambition, BHP Billiton hopes its Jansen project will change the potash industry. But not everyone agrees.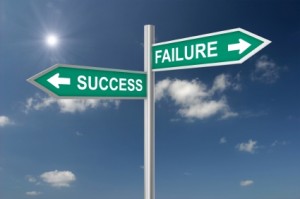 BHP Billiton (ASX:BHP,NYSE:BHP,LSE:BLT) sees itself as a game changer for the global potash industry. After attempting, unsuccessfully, a hostile takeover of the world's largest potash producer, Potash Corporation of Saskatchewan (TSX:POT), in 2010, the Australian miner is taking another stab at the global potash business by trying to build the world's largest potash mine.
The Jansen project is the company's first foray into the potash industry; it is estimated to cost $12 billion and will haul 8 million tonnes a year at peak production in 2026. The project is a big, bold first step aimed at unsettling the fertile grounds of the global potash market.
BHP also intends to shake up the industry by selling its potash independent of the Canpotex and Belarus Potash marketing boards, a move that could potentially break the tight hold that current potash players have on pricing and supply of the important fertilizer. BHP's 70-year mine will enable the company to produce enough potash to make a substantial dent in what Tim Cutt, BHP's president of diamonds and specialty products, referred to as "the long-term fundamentals of potash, in population growth and limited arable land growth" in a recent article in The Globe and Mail.
But what do the analysts say?
Despite the super-sized plans of the Melbourne, Australia-based company, not everyone shares BHP's enthusiasm about the project's viability and promised return on investment.
BMO analysts Joel Jackson and Tony Robson have gone so far as to classify Jansen as the "worst" move BHP could make to get into the potash game.
"We believe that the best decision for BHP is [to] not build or buy its way into the potash industry, and instead return cash to shareholders," they wrote in an October note to investors.
At best, Jansen's project economics make it a long-term investment that is unlikely to produce revenue for almost a decade, the BMO note claims. With an internal rate of return of just 10 percent at the current potash price of $450 per tonne — or 12 to 15 percent with a $600-per-tonne price — Jansen is unlikely to see a positive cash flow until after 2025, a long time for investors to wait.
Even worse, according to the analysts, is that with other output expansions coming from existing potash producers, the world is unlikely to need Jansen's output for at least another decade.
Green- and brown-field potash projects are cropping up worldwide. Regionally positioned companies, like Verde Potash (TSX:NPK) in Brazil, Allana Potash (TSX:AAA) in Ethiopia and others with proximity to developed economies, are just a few that are intent on supplying the same emerging-market potash demand growth that BHP is targeting.
"Building Jansen will not help this surplus situation and ultimately potash prices may need to fall below the marginal cost of production of $250 a tonne to tighten up supply and stimulate demand," CIBC World Markets analyst Jacob Bout told The Globe and Mail.
Interest in Jansen remains
But despite the challenges noted by analysts at BMO and CIBC, market and fertilizer producers' interest in projects like Jansen is definitely there.
In late November, Deutsche Bank analysts Grant Sporre, Paul Young and Rob Clifford predicted in a research note that Jansen could attract investment of $2 billion from fertilizer makers and sovereign wealth funds, Bloomberg reported. That could help decrease shareholders' capital outlay.
On the same note, bringing in investors from fertilizer producers in China, India, the US or South America would go a long way towards reducing project costs and the uncertainty associated with the long-term sales volumes that Jansen's economics will rely on.
Investors should be aware that sovereign funds or fertilizer companies may act soon. Kent Campbell, Saskatchewan's deputy minister of energy and resources, recently told Reuters that the province will not review its royalty taxation policy until after BHP secures its plans for Jansen.
Sovereign investment may also be monitored by the federal government, which recently approved the takeover of Alberta-based oil producer Nexen (TSX:NXY) by CNOOC (NYSE:CEO), a Chinese government-controlled oil corporation. Following the approval, the government warned investors to expect it to be more stringent about allowing sovereign funds access to critical Canadian mineral and energy assets.
Securities Disclosure: I, James Wellstead, hold no direct investment interest in any company mentioned in this article.